No Comments
West Sixth Brewing | Sun Shade Wheat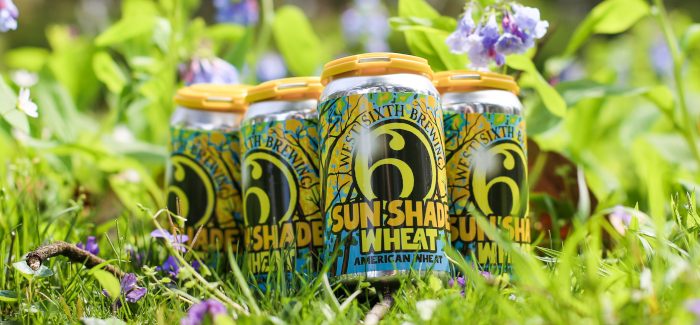 Kentucky's West Sixth Brewing has announced its latest Seasonal Rotator series of beers. Sun Shade Wheat, a sessionable, low-ABV (5%)  American Wheat Ale, is perfect for enjoying in the summer sun.
"American Wheat Ales can be a little sneaky in terms of how they do in the market," said Brady Barlow, co-founder at West Sixth Brewing. "Most IRI data you read will deliver the same news: IPAs are the kings and queens in the craft beer kingdom. But American Wheats do really well in stores. They're accessible to a pretty broad range of consumers and meet somewhere in the middle of what many people are looking for in terms of flavor expectations."
View this post on Instagram
Whether or not you want to tell your friends you'd rather have an American Wheat than an IPA, you can enjoy Sun Shade American Wheat all summer long. And, it's the perfect addition to the communal cooler, as long as you don't mind your contribution disappearing quickly. 
With a sweet bready malt flavor, balanced by light additions of Hallertau hops and orange peel, Sun Shade American Wheat is sure to quench your thirst this spring and summer, and many to come.
Sun Shade American Wheat is the first Wheat Ale that West Sixth has packaged in 6-pack cans since its Lemongrass American Wheat. It is available seasonally from April through July, when DankeChain Oktoberfest takes the Seasonal Rotator torch. 
Feature image contributed by West Sixth Brewing.
---