No Comments
Three Chicago Breweries Launch the Brewer's Triangle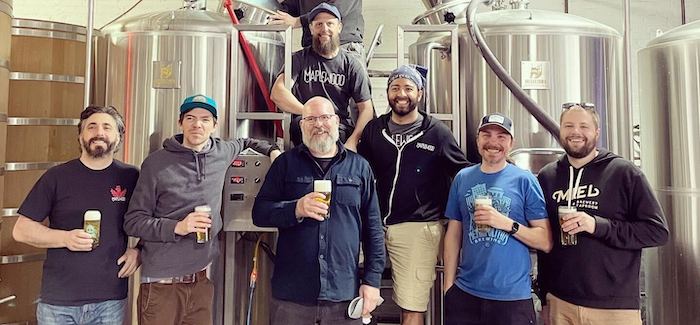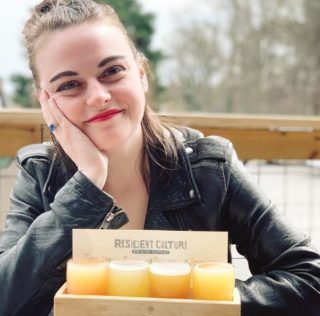 Chicago is well-known for its multitude of breweries, and it can be overwhelming for a first-time visitor to try to decide which ones to go to. Certain Chicago neighborhoods have more breweries than some, such as Avondale and Logan Square. Three of the breweries in this area have combined forces to create the Brewer's Triangle, a newly formed conglomerate of Maplewood Brewery & Distillery, Ravinia Brewing Co. and Metropolitan Brewing.
Launching the Brewer's Triangle
With all three breweries well-established in Chicago and within walking distance of each other, coming together for the Brewer's Triangle just made sense. Each brewery has its own unique style, so you can visit all three in a day and experience lots of beer styles and flavors. All three have outdoor spaces as well, and the Metropolitan Brewing patio is right on the river.
View this post on Instagram
The launch of the Brewer's Triangle kicks off with an all-day event on Saturday, May 20. The block party will start at 10 a.m. at Maplewood and wrap up at 8 p.m. at Metropolitan.
Event Schedule
10 a.m. – noon: Join Maplewood Brewery for beers, brunch cocktails and pastries!
Noon – 4 p.m.: Head over to Ravinia Brewing for beers from all three breweries, a backyard BBQ, live music and more classic block party activities!
4-8 p.m.: Keep the party going at Metropolitan for more beers, a great patio and music from DJ Michael Napalm!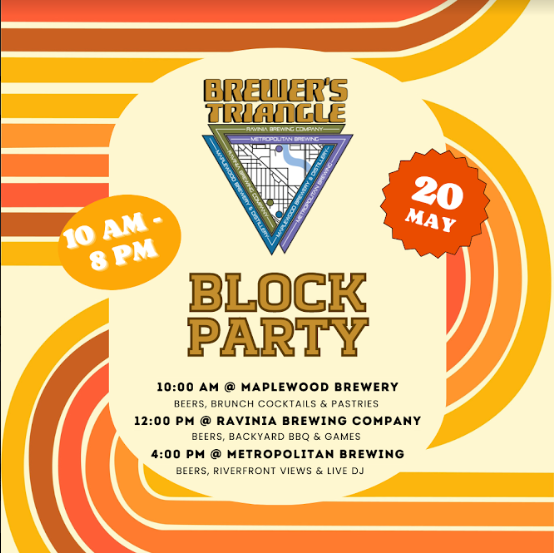 Launching a Helles Lager Collaboration Beer
Throughout the event, attendees will be able to enjoy the first of many collaboration beers among the breweries. The first collab, aptly named "Brewer's Triangle," is a Helles Lager brewed using Metropolitan's house yeast and dry-hopped with Eclipse hops. When the brewers got together to discuss what the beer should be, a crushable beer was first on the list, as it would be a perfect pairing to a block party.
In addition to enjoying your beer, you can enjoy the fact that you are giving back. The Brewer's Triangle has partnered with Habitat for Humanity Chicago for the Illinois Craft Brewers Guild's Day of Giving. During the block party, a dollar from every purchase of the Helles Lager will go toward the great organization. Learn more about Habitat Chicago.
Follow the Brewer's Triangle on Instagram or learn more at the Brewer's Triangle website!
Featured image courtesy of the Brewer's Triangle.
---