No Comments
Colorado Breweries Win Big at 2023 World Beer Cup Awards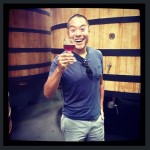 In the first year that the Brewers Association moved the 2023 World Beer Cup to a yearly event, Colorado breweries came out and had themselves a massive showing. Often referred to as the Olympics of Beer Competitions, the World Beer Cup features breweries from across the world vying for medals. This year's competition featured 10,213 entries from 2,376 breweries across 51 countries entered into 103 categories, and Colorado's contingent showed out in a MAJOR way taking home 24 medals from 19 breweries.
Verboten Brewing was the biggest winner of the day taking home three medals including two golds and a silver medal. River North Brewery, Joyride Brewing, and Resolute Brewing also took home multiple medals, each earning a pair of their own.
And while it may seem like a broken record at this point, Cannonball Creek extended its dominance at these competitions having won medals at every GABF and World Beer Cup since opening in 2013 except for the 2016 World Beer Cup, with this year's Silver medal for Trump Hands in the Session IPA category.
Little Dry Creek Brewing, which last year took home a silver medal less than eight months after openings its doors continued its streak by adding another silver medal, this year for the Hefeweizen.
Additionally impressive, Joyride Brewing's two medals tonight accounted for brewer, Tyler Bies' sixth major award (GABF and WBC combined) which spans his time at Joyride, Wit's End, and Strange Craft Beer Co.
Here's the full list of Colorado breweries that medaled at the 2023 World Beer Cup
American-Style Strong Pale Ale
Bronze – You Have to Call Me Nighthawk – Joyride Brewing Co. – Denver, CO
Barley Wine-Style Ale
Silver – Grow Old With You – Verboten Brewing & Barrel Project – Loveland, CO
Belgian-Style Witbier
Gold – White Rascal – Avery Brewing Company – Boulder, CO
British-Style Imperial Stout
Gold – Others in Darkness – Verboten Brewing & Barrel Project – Loveland, CO
Chili Beer
Gold – Yellow Fever – Comrade Brewing Co. – Denver, CO
Chocolate Beer
Gold – Midnight Hike – River North Brewery – Denver, CO
Coffee Stout or Porter
Bronze – Coffee Roasters – Uhl's Brewing Co. – Boulder, CO
German-Style Doppelbock or Eisbock
Silver – Execrator – Resolute Brewing Co. – Centennial, CO
German-Style Koelsch
Bronze – Ice Cutter Kölsch – Joyride Brewing – Edgewater, CO
German-Style Maerzen or Franconian-Style Rotbier
Silver – Strange Fest – Strange Craft Beer Co. – Denver, CO
Gluten-Free Beer
Silver – Seven Spice Anniversary Saison – Holidaily Brewing – Golden, CO
Historical Beer
Silver – Two Teef – Guanella Pass Brewing Co. – Georgetown, CO
International India Pale Ale
Silver – Spirit of the West – Westbound & Down Brewing Co.- Lafayette, CO
International Lager
Bronze – You're a Funny Guy – The Empourium Brewing Co. – Denver, CO
International Pale Ale
Bronze – New Zealand Pale Ale – Station 26 Brewing Co. – Denver, CO
Juicy or Hazy Pale Ale
Silver – Muscle Memory – Cerebral Brewing – Congress Park – Denver, CO
Oatmeal Stout
Gold – Pure Imagination – Verboten Brewing & Barrel Project – Loveland, CO
Other Strong Beer
Bronze – Snowburn – River North Brewery – RiNo – Denver, CO
Session India Pale Ale
Silver – Trump Hands – Cannonball Creek Brewing Co. – Golden, CO
South German-Style Hefeweizen
Silver – Flying W Hefeweizen – Little Dry Creek Brewing – Greenwood Village, CO
Smoke Beer
Gold – Unearthing the Orb – Resolute Brewing Co. – Centennial, CO
Wood- and Barrel-Aged Beer
Gold – Ginette – Jessup Farm Barrel House – Fort Collins, CO
Silver – Temporary Paradise – Bull & Bush Brewery – Denver, CO
Wood- and Barrel-Aged Strong Stout
Bronze – Vladislav – Diebolt Brewing Co. – Denver, CO
---