No Comments
Lexington Craft Beer Week Preview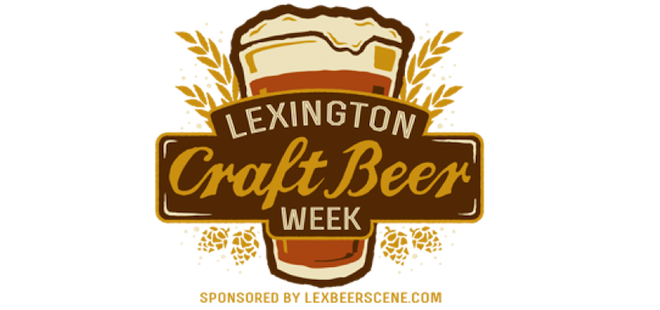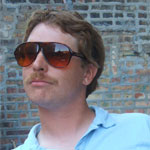 The Beatles got one thing wrong: happiness is not a warm gun. No, no. Happiness is a week celebrating craft beer in your home town. And by a serendipitous turn of events this one kicks off on the back end of my birthday weekend. So what that really means is that Lexington's Craft Beer Week coincides with my birthday week (that's right, we celebrate birthdays for a week round these parts).
Monday
This is a toss up. I will either be attending the Beer Trappe's Bells Brewery Night – $12 flights of some rare Bells beers…yes, please. And/Or I will be heading to Country Boy Brewing to taste their new release Country Western, a pale ale collaborations between Country Boys Brewing and West Sixth Brewing. Country Boy will also be debuting a new Saison. Oh, did I mention Founders' Randallized Porter is on at Beerworks as well.
Side Note: Got to Beer Trappe Monday – the Bells Black Note (a mix between the Expedition Stout and the Double Cream Stout that is aged in bourbon barrels) was especially delectable. It is in pretty limited release around these parts, but if you can get your hands on some…get ready for some yum.
Tuesday
This is a food and beer night with (again) two great possibilities for the pair. Country Boy will be hosting a Cooking with Beer Lesson by Fork in the Road's Mark Jensen. Or if you got the fat pocket you can go down to the Village Idiot where the Chef will be prepping a multi course meal with beer pairings for each course.
Wednesday
Founders All Day IPA at Pazzos for Pint Night. Two glasses with the purchase of a pitcher. Yoga and beer at West Sixth. But I will be heading to Arcadium for a Kentucky beer smorgishborg,  featuring Lexington local brewers plus Against the Grain, Falls City, Apocalypse, Cumberland, and Bluegrass Brewing all from the Ville.
Side Note: Great beers at Arcadium last night. Country Boy's Heart of Dankness and Apocalypse Amber were the highlights for me. My wife loved the Country Boy/West Sixth collaboration Country Western. Dinner at Stella's Kentucky Deli was pretty amazing too.
Thursday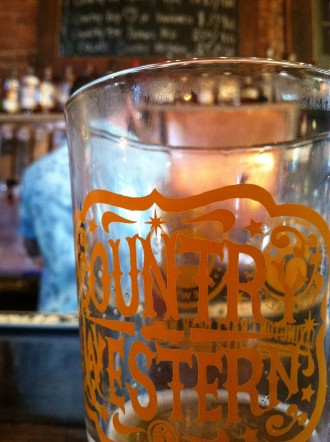 Now it is the weekend. Let's face it, the weekend has started on Thursday since you have been a Freshman in college. Such a tough decision on this night that pairs food and music all around town. There will be local beers and bands at both the Tadoo Lounge (Smiley Pete HQ on Short Vine) and Thursday Night Live at the Cheapside Pavilion. If you don't need live music to make your night. The Beer Trappe is at it again with a plethora of Great Lakes beers on tap. For my money, however, I suggest heading back to Country Boy Brewing as they have a Cellar Cleaning Party, tapping into the kegs they have been saving for a special occasion (both theirs and other great brewers). No telling what this one will hold…except tons of great beer. Gonna be a long Friday!
Friday
Louisville's Against the Grain will be taking over the taps at Country Boy. Drake's gets into the action with an event for Alltech's new Kentucky IPA. And health food giant Whole Foods will be hosting Flights after Five, giving you a chance to sample all sorts of craft beers. I, though, will be heading to Beerworks to check out Stone Brewing's Tap Takeover, showcasing old standards along with some hard to find "bastards" that may not come this way again any time soon (if you miss this they will also be hosting a Stone event at Beer Trappe on Saturday).
Saturday
Country Boy is serving up breakfast food and your favorite coffee brews to keep you perky and going strong for this full day of activities. There is an open house and brew-off for all you home brewers at Alltech. There will be a "Beer Bonanza" of local brews at Wine + Market. The big event of the day will the the Think Local, Drink Local #2 – a local craft beer blowout with plenty of Country Western (Country Boy/West Sixth collaboration IPA) on tap.
Sunday
Only one event, but one every beer enthusiast around Lexington should try to make it out to. The Beer Trappe will be hosting Beer School with their resident beer guru Kevin Patterson, and they will be featuring Sierra Nevada's 30th Anniversary Ales, which as we are told have been properly aging for two years.
Monday
That warm gun may be sounding pretty good right now if you participated in all of these events. Dry out and rest your liver.
For a full list of all events check out lexbeerscene.com, and check out friend of PD.com and Cicerone (beer expert) at The Beer Trappe in Lexington as he gives his take on Lexington Craft Beer week by clicking here.