No Comments
5 Questions with Country Boy Brewing Co-Founder & Brand Manager Daniel Harrison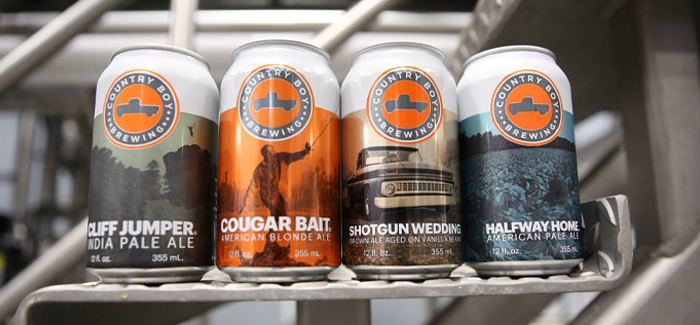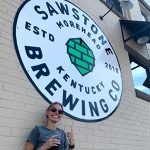 Country Boy Brewing opened in Lexington in 2012 by four Kentuckians, Daniel "DH" Harrison, Jeff Beagle, Evan Coppage and Nathan Coppage. Their four core beers Cougar Bait Blonde Ale, Shotgun Wedding Vanilla Brown Ale, Cliff Jumper IPA and Halfway Home American Pale Ale quickly gained popularity among craft beer drinkers across the Bluegrass State.
In February of 2017, Country Boy Brewing opened a 22,500 sq ft. taproom and production facility in Georgetown, Ky, just 19 miles from its original location in Lexington. And in May of 2019, Country Boy added a $1.8 million expansion to the Georgetown facility, adding 19,000 sq. ft. This weekend, Country Boy Brewing celebrates nine years of brewing craft beer in Kentucky.
What does that mean to be celebrating Country Boy's Ninth Anniversary this weekend?
It's unreal. On one hand, it's hard to remember what life was like before Country Boy, and on the other, I feel like we just started. The question that I get asked the most is: "Did you ever dream that Country Boy Brewing would be what it is today?" The answer is always NO! (And I'm the dreamer!) To be celebrating nine years in business with some of the best folks in the industry and getting to do it with some of the best customers, it truly is a dream come true. I just hope to keep dreaming!
Since opening the original Lexington location on Chair Avenue, Country Boy has built a taproom and production facility in Georgetown, added a $1.8 million expansion to the Georgetown location and expanded the original Lexington location. Your growth has been incredible. What do you attest to the success and growth of Country Boy Brewing?
Our people. Without a doubt. We have the best and hardest working team in the industry, and I mean that. That's not a knock on some of the other folks I know that work alongside us, but I think our people are on another level. I say all the time, our crew "work like they are killing snakes" to use an Eastern Kentucky saying from my mom. We had a vision nine years ago to bring some awesome beer to Lexington, and our team has taken that vision and ran with it to make us what we are today.
What have you, as the co-founder of Country Boy Brewing, been most proud of that you have accomplished as a company?
This is a tough one. I think the thing that makes me the proudest is when I meet people and they tell me what an impact Country Boy has had on their life. I don't mean that we are changing peoples' lives, but that our beer has been present in some of their biggest life memories, or they have had great memories in the taprooms or surrounding our beer. I've had several people tell me that they had their first date with their spouse at our taproom, or that they toasted with one of our beers at their wedding. I had one guy tell me that the last beer he shared with his dad was one of ours. Those stories always catch me off guard and make my day.
View this post on Instagram
Country Boy Brewing was vocal this summer about supporting issues like the Black Lives Matter movement. Why did you feel it was important to take a stance on that issue?
I remember that day very well. We try to stay out of the day-to-day when it comes to politics because it seems like right now it's hard to bring people together over it. Beer is about bringing people together, finding camaraderie and conviviality and we have always strived to be a place that is welcoming to all people who are welcoming to all people. This issue was different for us. We employ people of various races and walks of life, and after talking to a lot of our team, we felt that we needed to be a voice that said we DO NOT tolerate inequality inside our walls and will work to combat it in our communities. It will be a part of who we are as a company moving forward.
What is in store for year nine for Country Boy Brewing? What do you hope to accomplish by the 10th anniversary?
We have so much planned before we celebrate year 10! We have added a new canning line and an in-line labeler to make sure our beers are tasting better than ever, and allow us more flexibility in our packaging. We are adding some folks to our team that will take us to places we've never been before. We have elevated and empowered members of our team to new roles to hone and expand their skills. Soon we are implementing a CO2 reclamation system to harvest and reuse the CO2 that we are producing and wasting, one of the first in the region to do so. We want to step on the gas and make the next ten years better than the first!
To learn more about Country Boy Brewing visit, countryboybrewing.com.
Feature image courtesy of Country Boy Brewing. 
---