#kycraftbeer Archives – PorchDrinking.com
June 8, 2021 | Jereme Zimmerman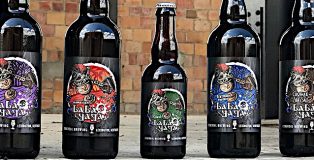 Lexington, KY's Ethereal Brewing is known for brewing a wide range of outstanding Belgian farmhouse and American craft beers with a focus on quality and a penchant for creativity. Their annual Baba Yaga Imperial Stout, a shining example of this approach, is aged exclusively in Four Roses barrels for 8-12 months.
February 20, 2021 | Kindsey Bernhard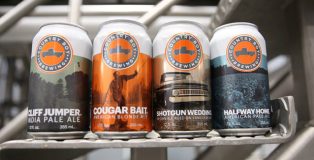 Country Boy Brewing opened in Lexington in 2012 by four Kentuckians, Daniel "DH" Harrison, Jeff Beagle, Evan Coppage and Nathan Coppage. Their four core beers Cougar Bait Blonde Ale, Shotgun Wedding Vanilla Brown Ale, Cliff Jumper IPA and Halfway Home American Pale Ale quickly gained popularity among craft beer drinkers across the Bluegrass State.
In February of 2017, Country Boy Brewing opened a 22,500 sq ft. taproom and production facility in Georgetown, Ky, just 19 miles from its original location in Lexington. And in May of 2019, Country Boy added a $1.8 million expansion to the Georgetown facility, adding 19,000 sq. ft. This weekend, Country Boy Brewing celebrates nine years of brewing craft beer in Kentucky.