No Comments
Madison Craft Beer Week | Keeping Sconnies Slightly Drunker Than Usual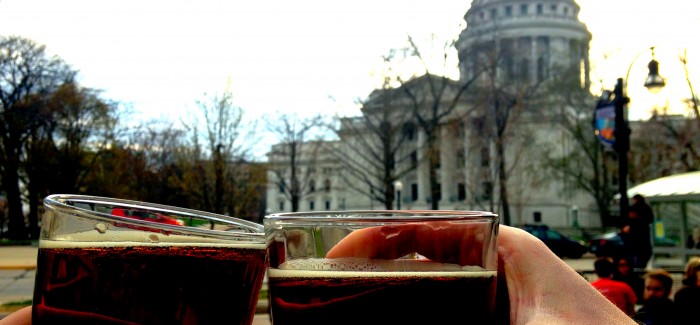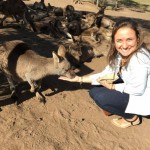 Let's be real – every week in Madison is craft beer week (CBW). With new breweries sprouting up on every corner and constantly rotating taps at every bar, living in Madison leaves very little to be desired for the hop-seeker. But hey, what better way to celebrate a culture of new beers and new breweries, than with a week packed with brand new crafts and new collaborative strategies in brewing?
This Madison Craft Beer Week began with a release party for Common Thread, the brain child of more than a dozen of Madison's favorite breweries (MobCraft, New Glarus, Wisconsin Brewing Company, Karben4, to name a few). This year they created a Bohemian Pilsner – a little more bitter and malty than its common cousin that you'd find strewn about a frat house lawn. This one was carefully constructed by a collection of brilliant minds, yet remains light and simple enough to match the springtime weather we've finally achieved.
During CBW, I still wander into my favorite bars and order my favorite crafts, but there's an extra excitement when that craft is poured by the brewer himself. From getting a pint and a story from Karben4's Alex Evans, to getting a full-blown beer-infused meal cooked by Chef Henry Schwartz, founder of MobCraft, it's great to be able to take your complaints, praises, and wishes right to the source as your beer-logged mind dreams them up. If more brewers would put their chef hat on and whip up a carrot cake baked with a Rabbit's Bounty Ale, I think we'd all appreciate it.
Wisconsin Beer Society, Madison's reliable troupe of beer-lovers, keeps up the enthusiasm for crafts all year long, and of course CBW was no exception. Usually the group wrangles up a free keg or two once a month and invites the public to sip away at a local establishment. For craft beer week, they had the place packed with enthusiasts clamoring to taste the newly-opened Wisconsin Brewing Company's flagship beers. Wisc. Brewing Co's head brewer is well-known for having over 30 years of brewing experience at Madison's oldest brewery, Capital Brewery, and his newest solo venture has Sconnies captivated.
Circling the capital, soaking in the endless supply of new and established crafty options in the company of other hop heads, feels like a standard week in Madison. Still, the culmination of talent and enthusiasm in ten beer-logged days of celebration definitely managed to raise the bar on my definition of standard.