No Comments
Revolution Brewing | Citra Hero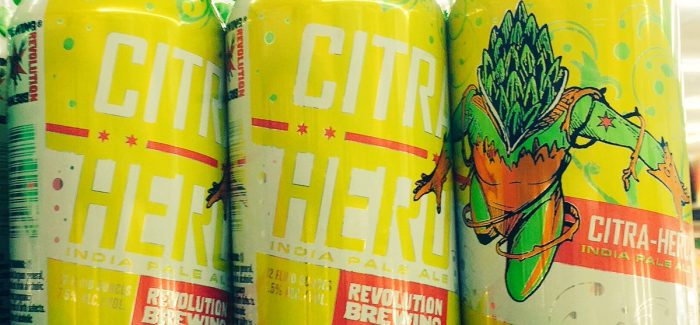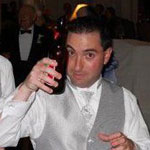 Heroes come in all shapes and sizes. For a while Revolution Brewing's Hero Series was only available in bombers or on draft. Luckily for craft beer lovers everywhere 2016 is the first time that the series has made its way into 12-ounce cans. For the summer there is no better beer to crush on a hot day than Citra Hero.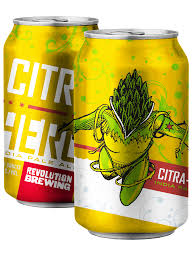 The Citra hop is most synonymous with summer. It's strong tropical and citrusy smells and juicy flavors is the perfect way to enjoy a Saturday in July. Chicagoans are spoiled with Citra-focused beers – perhaps the most popular being Three Floyd's Zombie Dust. Beers focused around Citra hops are usually easy drinkers, but still retain the characteristics of the style of beer they are brewed in.
Citra Hero is a fine example of a Citra-focused beer that still holds onto its IPA qualities. Yes it's incredibly tropical and fruity, but it maintains the bitterness you'd expect from an IPA. At 7.5% ABV you might knock back a few Citra Hero's too easily only to realize you've had one too many.
In a time where session-IPAs are becoming very popular, it's great to have a strong IPA that is true to what an IPA should be. The bitterness in Citra Hero is towards the tale end and doesn't overpower the beer at all. It's very well balanced to go through the flavor profile Revolution expects its drinkers to have.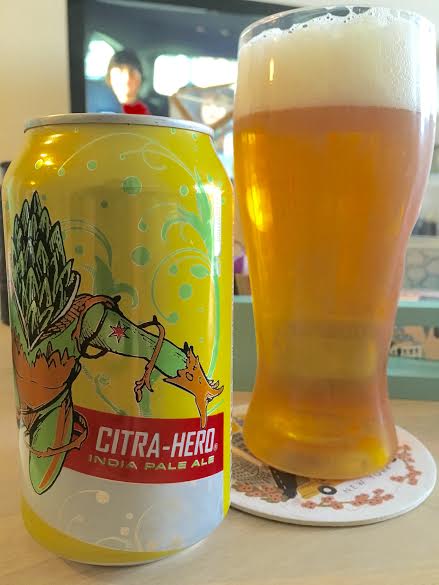 When you first smell Citra Hero you won't be surprised. It's fruity, citrusy, tropical – the list of words typically used to describe Citra-based beers are all appropriate in this case.
The pour is a slight hazy yellow color. Not this incredible murky, hazy color that is becoming common in IPAs. I hesitated to say it's clear, because it's not – but you would be more correct to say it's clear over it's hazy.
I'm a sucker for Citra-based beers, which I know doesn't put me in the minority, but when I heard Citra Hero was coming out in cans I was very excited. The taste is exactly what I want from Citra beers. There are a lot of tropical flavors involved in this beer and the two most noticeably to me are grapefruit and orange.
If you want to experience what a standard IPA should taste like but still be impressed with the flavor profile definitely give Citra Hero a try this summer. As recipes for IPAs get crazier and more complex, Citra Hero keeps it simple but delicious.
MIKE ZOLLER IS THE CHICAGO EDITOR FOR PORCHDRINKING.COM. FOLLOW HIM ON INSTAGRAM: @CHICAGOBEER AND PORCHDRINKING CHICAGO'S TWITTER FEED: @PORCHDRINKCHI
Featured photo is from Waynesville Valero's Twitter account: @wynesvilevalero.
---