No Comments
Casa Humilde Cerverceria | Campesino Saison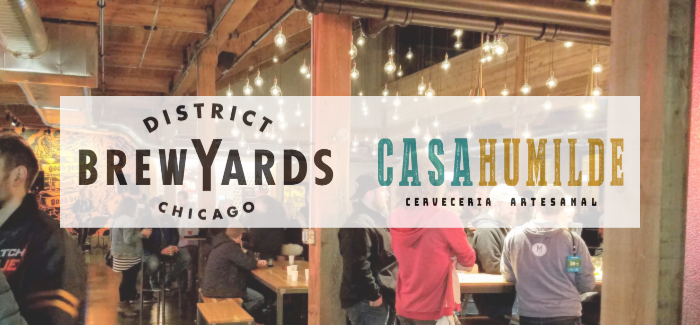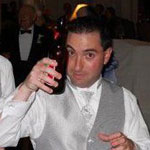 Do you remember the last beer you had at a bar or brewery? It's one of those things that I don't think I'll ever forget as the "stay-at-home" order will be a defining moment for all of us.
The day before the announcement was made that all non-essential businesses would be shut down, I found myself at The Beer Temple. Always the impressive draft list, it can sometimes be overwhelming as there are usually eight or nine beers I want to drink but might only have time for one or two.
While the board usually features some hyped up hazy IPAs and big Stouts from some of the city's most notable breweries, on this afternoon a Saison from one of Chicago's newest breweries, Casa Humilde Cerverceria, caught my eye.
The bartender told me I chose wisely, as it was his favorite thing on draft right now. Typically I wouldn't care what the bartender thought of my choice, but this is The Beer Temple. These guys carry a certain level of clout in the beer community so I knew I picked a good one.
He put Casa Humilde's Campesino in front of me and from the first sip I was hooked. The saison was crisp, finished dry with a nice peppery aftertaste. Today, it's easy to talk about IPAs and stouts, but there are so many other styles that we don't focus on — saison is one.
https://www.instagram.com/p/B92wTNyJipE/
Javier and Jose Lopez are the brothers behind Casa Humilde and while they've been home brewing for years, just last year they took over the fourth set of taps at District BrewYards in Chicago's Brewing District.
"We have always been big fans of the saison style and farmhouse style beers," Jose Lopez said. "Some of our favorite beers have always been Saison Dupont and many beers from Hill Farmstead. Campesino has been a beer we have been brewing for about five years now. We wanted to brew something in that saison/farmhouse ballpark but with our own twist. We feel we have accomplished this with Campesino."
The first time the brothers brewed the beer, things did not go well. They messed up the mash and had to dump the entire 17-gallon batch down the drain.
"We got our act together and re-brewed it a few more times," Jose said. "We played around with a few different hops, yeasts and fermentation temperatures until we got it right where we like it. Campesino means a lot to us. It's kind of like our baby."
Representing their culture has been important for the Lopez brothers and they were able to bring a bit of who they are into the name.
"The name Campesino translates to 'farmer' and it works for the beer because this is who the style was originally brewed for," Jose said. "Farming has always been a big part of Mexican culture and we feel Campesino is fitting not only to the beer, but to our heritage and brand."
https://www.instagram.com/p/B_lLWsaF9zS/
Today when a new brewery opens it's common to see several different types of IPAs, a stout and maybe a lager or hefeweizen on the menu. But Chicago has seen some of its newest breweries, like Casa Humilde, open up with a more diverse tap list. Casa Humilde opened up with the saison, a table beer and a Mexican lager; nearby neighbor Midwest Coast Brewing opened with a saison, brown ale and an ESB highlighting their tap list.
"It was always our intention to include it (Campesino) in our lineup since the beginning and we plan on always having it available at some capacity," Jose said. "We weren't sure how it was going to do for us, but it has done well so far. We are very pleased with the response from not only craft beer establishments and craft beer enthusiasts, but also from the average consumer who might not be familiar with this style of beer. It's been fun introducing this style and others to people who would not normally drink them."
A staple in the Case Humilde lineup, you can find Campesino in stock at District BrewYards in four-packs of 16-ounce cans. At 4.7% ABV, it's perfect to drink anytime but as the weather warms up in Chicago, this one will make a regular rotation in my fridge.
---