#casahumilde Archives – PorchDrinking.com
September 3, 2020 | Mathew Powers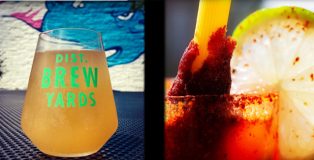 It's certainly well-known that there's been an explosion of breweries and distilleries offering alternative beverages such as hard seltzers, ready-to-drink cocktails, hard sodas, and malt-based fruited drinks the past few years—and COVID19 has helped boost that category. Craft breweries have not been shy in cashing in on that trend, and finding their patrons to be quite receptive to their efforts. Two examples of how diverse that trend has evolved comes from Chicago's Burnt City Brewing and Casa Humilde, two of the four breweries that make up the city's unique District Brew Yards. They now offer their patrons a hard soda and a michelada-inspired beverage.
May 5, 2020 | Mike Zoller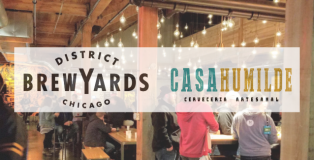 Do you remember the last beer you had at a bar or brewery? It's one of those things that I don't think I'll ever forget as the "stay-at-home" order will be a defining moment for all of us.