No Comments
Riverlands Brewing Company | Acid Prism: Buried In Berries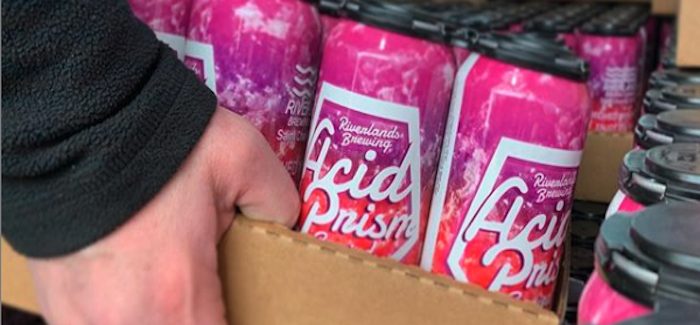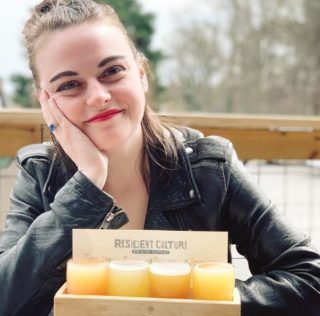 Striking a balance between tart and sweet is a difficult task. Fortunately for beer lovers, Riverlands Brewing Company has done just that with their Acid Prism: Buried in Berries. A companion to their Acid Rainbow, the Buried in Berries is a bold Fruited Sour with raspberries, blueberries, strawberries, vanilla, and milk sugar.
Starting off with the same base beer and fruit combinations as their Acid Rainbow, the Buried in Berries version allowed the fruit sugars to ferment, meaning that it could be packaged. The first pour from the can is mulberry in color and only deepens as you pour. The head dissipates quickly and the first sniff is exactly what the ingredients are; a combination of berries and vanilla and a hint of beer.
After delighting in the color of the Buried in Berries, the taste will live up to expectations. Walking the tightrope of sour and sweet, this beer manages to be both in an unexpected and delicious way. On the first sip, the taste of the fruit is clear, but the tartness elevates it past your typical fruit beer. With an extremely smooth mouthfeel, this beer is best if given a little bit of time to warm up after pouring.
View this post on Instagram
At 5.75% ABV, it delivers on a big flavor without the heaviness of a beer with a higher ABV. Riverlands has been able to avoid veering into a syrupy sweetness that could easily happen when creating a beer with berries, vanilla, and milk sugar. Overall, Buried in Berries is a refreshing sour ale for anyone that loves a Fruited Sour.
Riverlands Brewing Co. is based in the Chicagoland area in St. Charles, IL. Owned and operated by a group of close friends and family, they focus on brewing beer that they love. While their taproom has a large variety of styles, a love of New England IPA's, stouts and sours drive the team at Riverlands Brewing Co. Every recipe is obsessed over and tinkered with until the perfect craft beer is poured for your enjoyment. 
Their taproom currently has Acid Prism: Tropical Storm on draft, which is another Acid Rainbow companion with mango, pineapple, and passion fruit. Buried in Berries is not currently available at their taproom.
Feature Image contributed by Riverlands Brewing Company (@riverlandsbrewingcompany)
---