29 Comments
Stone Brewing Founder Greg Koch Responds to Sawstone Brewing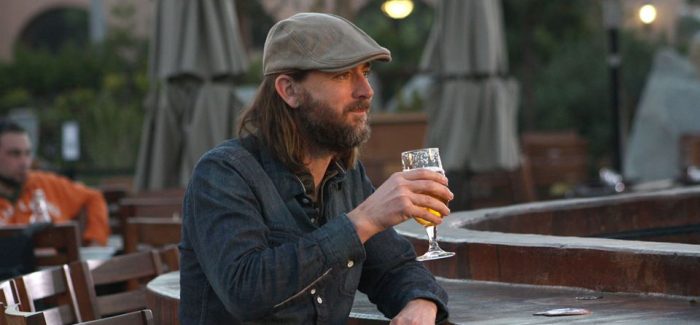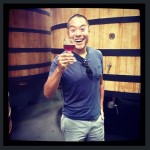 Last week, craft beer behemoth Stone Brewing made headlines when it was revealed that the Escondido, CA-based brewery has, in recent years, issued trademark cancellation requests to approximately 100 entities across the beer, wine, and spirits world that utilized the word "Stone" in brands or products in order to protect their trademark. The news first emerged from friends of Sawstone Brewing, a small 3bbl brewery in Morehead, KY and one of the recipients of the cancellation requests.
In an interview, Sawstone Brewing co-founder Nicholas Hollan claims that he and his team submitted offers to Stone Brewing's lawyers to reach a compromise including commitments not to separate the compound word in any future usage. However, today Stone Brewing founder Greg Koch penned a response to the dispute and contends that the Sawstone team never responded to multiple attempts at a settlement before the story was leaked. Koch shared the following timeline:
On May 22: Our trademark attorney had a phone call with Local Pioneers' lawyer to discuss scheduling and settlement possibilities.  Local Pioneers said they were putting together a settlement proposal and would send it over.  They did not send it.

June 18 – July 8:  Local Pioneers missed the deadline ordered by the Trademark Trial & Appeal Board to identify their evidence regarding the SAWSTONE mark.  We waited an additional three weeks to give them an opportunity to get these materials together but didn't receive them.  We then finally filed a motion to compel on July 8. On July 10, our counsel received an email from Local Pioneers' lawyers saying they would be making a settlement proposal soon.  (They also suggested we put the entire proceeding on hold, but our counsel said they wanted to see the settlement proposal first.)

On Friday, July 17, Local Pioneers' lawyers emailed to say they would be making a settlement proposal the following week. Then the harassment and false statements etc. started over the weekend…and on into the following week.

On Monday, July 20, I personally heard the word "Sawstone" for the first time when some folks began making accusatory and nasty inflammatory comments on my IG account.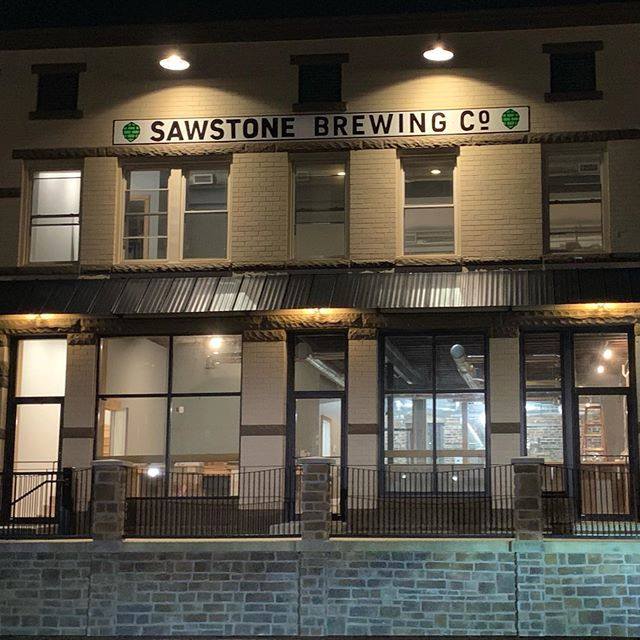 However, Hollan explained that part of the delay between the two organizations has been caused by the inability to communicate directly.
"If this were between two small breweries, us owners would get together and talk it out. But we haven't actually been able to speak with anyone at Stone," said Hollan. "Our two lawyers have talked, and what our lawyer told us was that he was trying to extend some things because of the pandemic."
Hollan went on to explain that Stone's proposal for settlement would have required Sawstone to completely relinquish their trademark and also prevent them from future distribution growth.
"In June they (Stone) had approached us and said that their settlement would be that we relinquish our trademark," said Hollan. "Only then would be able to keep the name, if we limited our distribution reach so that we couldn't grow outside of the city of Morehead. That's when we got upset because that's not in the cards at all."
In Koch's open letter response, he also voiced frustration that since news of the incident first emerged, he and members of his staff had been subject to several incidents of "cyber- and cell phone stalking and harassment".
Local Pioneers' devotees riled up by lies bombarded individual Stone employees with repeated, profanity-laced calls, voicemails, texts, and social media messages.  One employee was subjected to repeated calls at 3am and 4am on his personal cell phone from anonymous Kentucky phone numbers threatening to "get" him.  Local Pioneers' fans have exulted that they are "spreading [Stone employee's] name like wildfire" and are "hoping [their] reputation goes up in smoke."
Hollan responded by saying that Sawstone Brewing immediately took action to stop the continued spread of harassment as soon as they were made aware of some of their supporters' comments and actions.
"People got really worked up by 'big beer' and I think they got really excited. As soon as we knew what was happening, we came up with a statement to say that we condemn those actions. Also when we identified the person who was primarily responsible for the harassment we tried to put an end to it as quickly as possible," said Hollan.
Additionally, six days ago, Sawstone Brewing issued the following statement on their social media channels: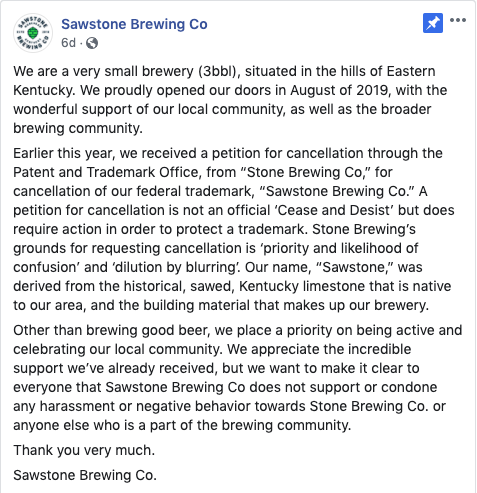 Greg Koch's full response to Sawstone Brewing can be read here on Stone Brewing's blog.