No Comments
A Look at How the Craft Beer Market Could React to Stagnating Growth in 2018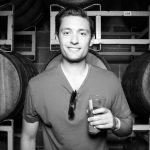 It has been another exciting year for the craft beer market, and with more than 6,000 craft breweries operating in the U.S, it's safe to say that craft beer has become a viable economic institution in the United States. That said, the beer market overall is stalling – with stagnant year over year growth across the larger industry. Bart Watson, the Brewers Association's chief economist, told the St. Louis Post-Dispatch that "the total market growth for craft brewing production is slowing down… It's still growing but not at the double-digit rates we saw over the past decade." So, has craft beer hit a plateau that many predicted? Or do craft breweries find new avenues to expand and improve?
At the end of the day, craft beer only makes up 12.3% of total beer market share, so the answer might come from both camps – but it doesn't hurt to speculate. Here are my predictions on how the craft beer market might respond to stagnation in 2018.
Craft Beer Consolidation
The story of AB-In Bev and other "big beer" conglomerates buying up market share via brewery acquisition continued in 2017, most notably with Wicked Weed taking the plunge into AB IN-Bev's High End. That said, High End seems to have bowed out of the acquisition game for now, due to downsizing, which opens up an interesting investment void in the craft beer community. Look into the void, and you might be shocked to see more buyouts – this time coming from craft beer "holding groups."
https://www.instagram.com/p/BTohCi2BEHU/?hl=en
This type of market cannibalization is nothing new to some of the larger independent craft brewers, as it provides smaller, well-branded breweries with increased markets of scale, but it experienced something of an uptick in 2017. Of note:
A group led by New Belgium acquired Magnolia Brewing
Oskar Blues purchased Florida-based Cigar City
Mass Bay Brewers Co. (makers of Harpoon Brewery) acquired Clown Shoes
I predict that this craft-on-craft spending spree will continue in greater volume in 2018 as we begin to see a polarization between those that can distribute on a truly national scale and those who choose to remain fiercely local. Both groups will do well and should see steady growth, but I believe the group stuck in the middle will falter and see a decline in sales. This floundering will lead to buyouts or burnouts – creating a greater divide between the haves and have-nots in craft beer.
https://www.instagram.com/p/Ba4UK1nHotZ/?taken-by=clown_shoes_beer
Canning Chasm
To expand on the above, I believe that the increasing differentiation between the national and the niche will have an impact on the type of packaging you'll see on shelves and in taprooms in 2018.
On a national scale, the big will continue to get bigger and push out more of their product to more states, look no further than Founders unveiling year-round distro for some of its barrel-aged series and pale ale stalwart Sierra Nevada launching a hazy IPA nationwide. The amount of cans you'll see on shelves will increase, as technologies like flash-pasteurization becomes more standardized, increasing shelf-life and profit margins. That said, I think you'll begin to see the 22 oz. bomber format die-out among brewers who distribute nationally as its price coupled with the usually rich beer inside leads to an abnormally large price tag that often makes consumers gag.
https://www.instagram.com/p/BccjnLfDbdx/?hl=en&taken-by=foundersbrewing
On a local level, I think cans will take on a different life entirely. Instead of fighting for increasingly limited shelf space, I foresee smaller breweries continuing the tried and true format of selling cans, tall boys and growlers directly from their taproom and limiting their availability in retail. This distribution strategy is something I've seen from Chicago favorites DryHop and Corridor, and I think it's a sound move as it provides an air of exclusivity to the brand while also getting consumers to come in-house and engage with the beer and the brewery, which tends to lead to repeat experiences. The one packaging format left out is Crowlers, which I think is long overdue for a swansong.
Greater Push for International Growth
The next frontier of American craft beer might be overseas. Much like how AB InBev took Goose into China, I foresee that we'll see a similar focus from some of craft beer's larger brands. In 2016, craft beer exported over 465,000 barrels of beer, good for a 4.2% increase, and I think that this trend will continue into 2018 as brewers look to augment the increasing apathy of the American consumer base with international suitors. Interestingly enough, this type of thing has been happening for years – look no further than Stone's setup in Berlin, Germany and Founders' move into Canada and other countries based on their Mahou distribution contingent.
https://www.instagram.com/p/BdAhNBUAEIF/?taken-by=stoneberlin
Recently, Destihl Brewing announced an interesting move to South Korea, giving a new beer populace access to their sour beers and other favorites. At the end of the day, if you have the money and/or distribution power that many of the top-25 craft brewers do, it only makes sense to get your beers into the hands of another unique customer group. This international arms (suds?) race is only going to increase as competition among craft continues in the states.
So, above are a few predictions on how I think craft beer may react to stagnating sales in 2018. Any thoughts or feedback? Let me know in the comments below.
Feature image courtesy of the Brewers Association
---