No Comments
NEWS | Anheuser-Busch Acquires Wicked Weed Brewing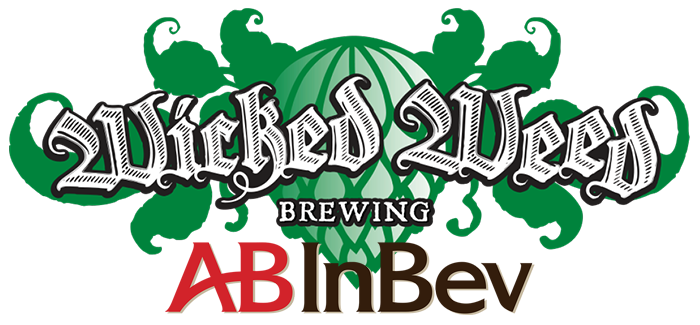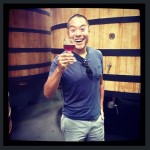 This morning, Anheuser-Busch InBev (ABI), the world's largest brewery conglomerate, announced the acquisition of Wicked Weed Brewing.
The Asheville, NC brewery began as a 15 barrel pub system in 2012, founded by brothers Walt and Luke Dickinson along with friends Ryan, Rick and Denise Guthy, Originally focused on West Coast style IPAs and Belgians, Wicked Weed quickly developed a reputation for wild, sour and experimental barrel-aged beers. This progression led to the opening of their Funkatorium sour beer taproom and barrel-aging facility in 2014, a second 50 barrel production facility in 2015, and most recently The Funk House and company headquarters which houses a custom designed brewhouse and training facility.
"This is an exciting time for the entire brewing team," said co-founder Walt Dickinson. "Our ability to create a wide range of really well executed beers that are focused on creativity, quality and drinkability is what makes Wicked Weed great. We have chosen to partner with The High End to position ourselves to make Wicked Weed what we imagined it could be when we first sat at a craft beer bar and talked about opening a brewery. As a brewer, giving our team more resources to continue innovating our portfolio and the ability to reach more craft drinkers, allows us to keep putting the beer and the people first."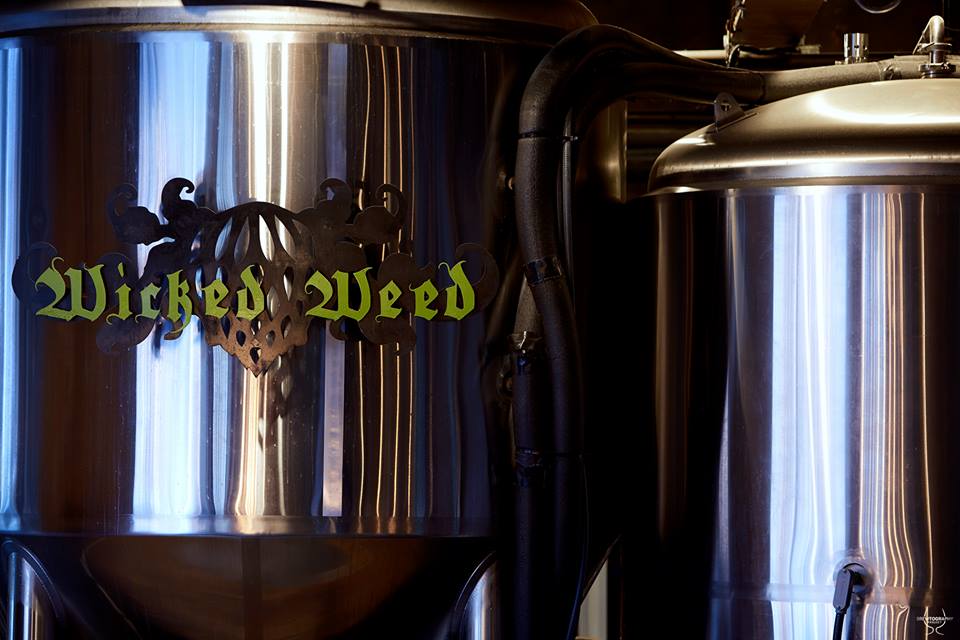 While many diehards in the craft beer community are shocked by the acquisition, perhaps Walt Dickinson's interview with PorchDrinking last fall, provided insight into today's announcement.
"To grow in beer, requires a ton of capital, so I don't hold it against any brewery who's needed more cash to grow. The margins we make on beer are already extremely tight, by the time it's been siphoned through the three-tier system, the breweries don't see much revenue. So we've gone with a slightly higher cost on a lot of the beers we produce so that we can generate the same revenue for less beer."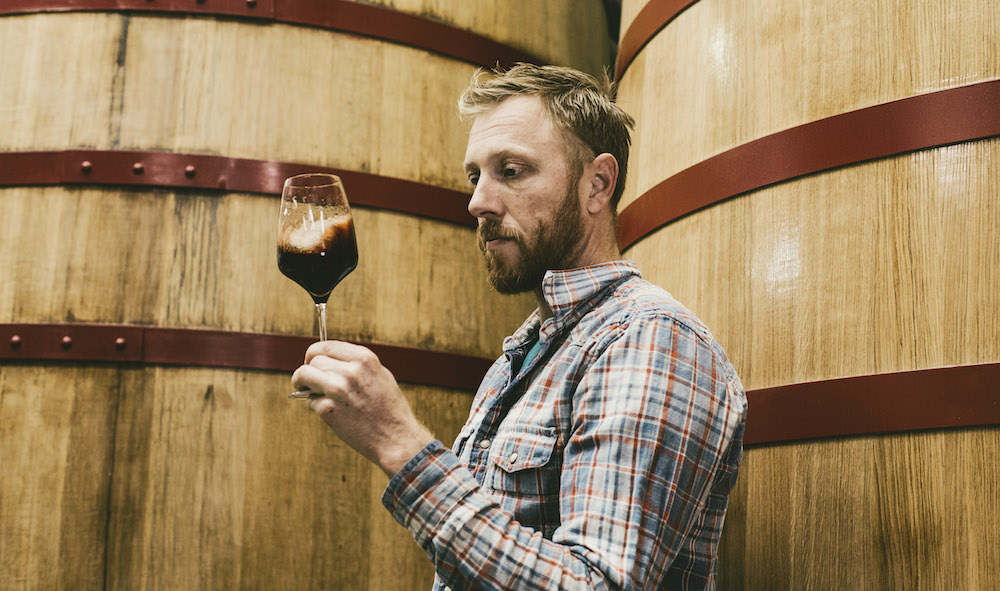 During their first three years of operation, Wicked Weed experienced 100% growth year over year. And by 2016 had produced approximately 20,000 barrels and over 500 unique brands of beer with an expanded footprint to the entire state of North Carolina, and cities including Atlanta, Boston, and Denver
Wicked Weed now joins Anheuser-Busch InBev's The High End Brand division portfolio, an ever growing collection of acquired brands including Goose Island, Blue Point, 10 Barrel, Elysian, Golden Road, Virtue Cider, Four Peaks, Breckenridge Brewery, Devils Backbone, SpikedSeltzer, Karbach Brewing.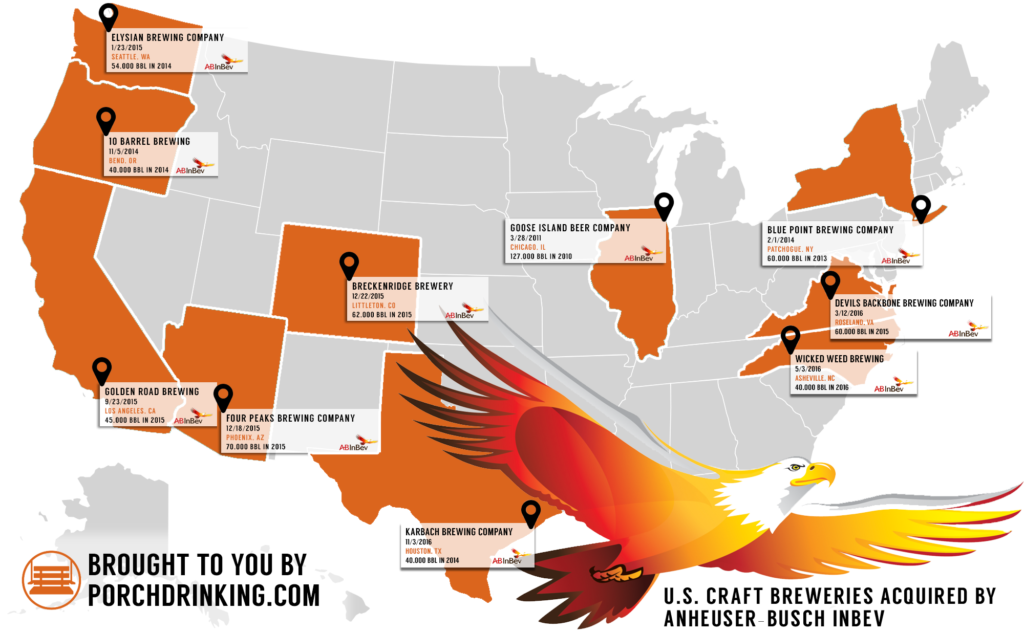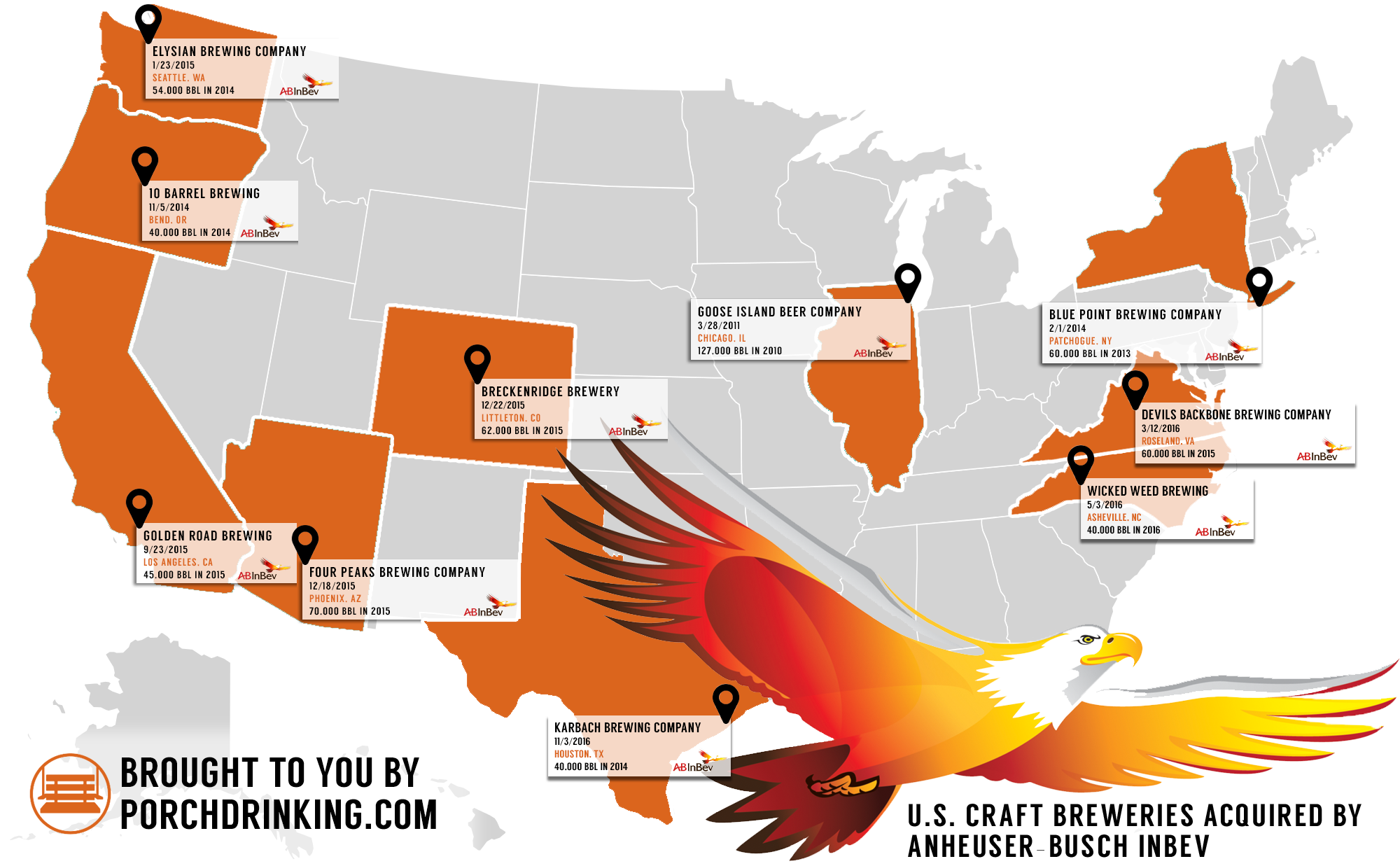 "We are excited to welcome Walt, Luke, Ryan, Rick, Denise, and the entire Wicked Weed team into our High End family, said Felipe Szpigel, president, The High End. "It's clear to me Wicked Weed is redefining what sophistication in beer can mean, with their amazing offerings being relevant in a wide variety of occasions. Their ability to brew the highest quality beers, in a variety of styles, along with their exciting barrel program, leads me to be optimistic about what our futures hold together."
---