#craftbeerbusiness Archives – PorchDrinking.com
February 11, 2020 | Mathew Powers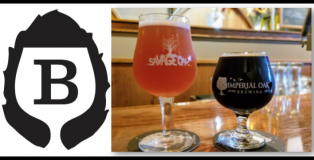 Suburban Chicago's Imperial Oak Brewing will celebrate its 6th anniversary this May, and that will be the last one as a single-location brewery. Imperial Oak will open a second location about ten miles north of its current taproom this summer; the brewery purchased Brixie's Craft Beer Bar, a family-run bar that first opened in 1934.
Imperial Oak (Willow Springs) joins several other of Chicago's west- and south-suburban breweries that opened in a roughly fifteen-month stretch from late 2013 though early 2015 in expanding, and in the process have grow into name-brands. Imperial Oak, Hailstorm, Pollyanna, Noon Whistle, and Werk Force have all expanded their original spaces, and some are now adding second and third locations.
December 28, 2017 | Taylor Laabs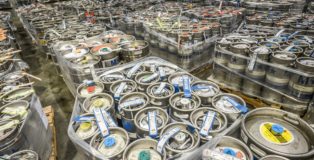 It has been another exciting year for the craft beer market, and with more than 6,000 craft breweries operating in the U.S, it's safe to say that craft beer has become a viable economic institution in the United States. That said, the beer market overall is stalling – with stagnant year over year growth across the larger industry. Bart Watson, the Brewers Association's chief economist, told the St. Louis Post-Dispatch that "the total market growth for craft brewing production is slowing down… It's still growing but not at the double-digit rates we saw over the past decade." So, has craft beer hit a plateau that many predicted? Or do craft breweries find new avenues to expand and improve?