No Comments
Imperial Oak Brewing Buys Brixie's | Second Brewpub Coming Soon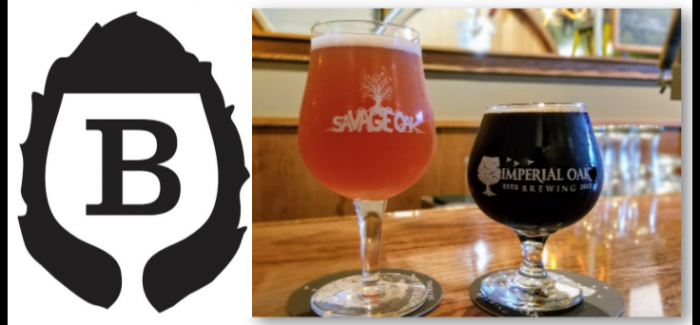 Suburban Chicago's Imperial Oak Brewing will celebrate its 6th anniversary this May, and that will be the last one as a single-location brewery. Imperial Oak will open a second location about ten miles north of its current taproom this summer; the brewery purchased Brixie's Craft Beer Bar, a family-run bar that first opened in 1934.
Imperial Oak (Willow Springs) joins several other of Chicago's west- and south-suburban breweries that opened in a roughly fifteen-month stretch from late 2013 though early 2015 in expanding, and in the process have grow into name-brands. Imperial Oak, Hailstorm, Pollyanna, Noon Whistle, and Werk Force have all expanded their original spaces, and some are now adding second and third locations.
Unlike its brewing relatives, though, Imperial Oak still maintains a relatively small (7bbl) brewing system and four foeders. And that business plan is no accident. For Imperial Oak, the craft-beer focus has always centered on the taproom rather than distribution. They brew a lot of beer on that small system —  about 1200 barrels produced annually — for a lot of people, the vast majority of whom visit the Imperial Oak Brewpub.
"We are cranking," said Brett Semenske, co-owner and head brewer.
Grant Hamilton, co-owner and brewer, added, "The taproom is still the main reason people come here. It won't be completely the same at the new spot, but we want to mimic the way this place feels."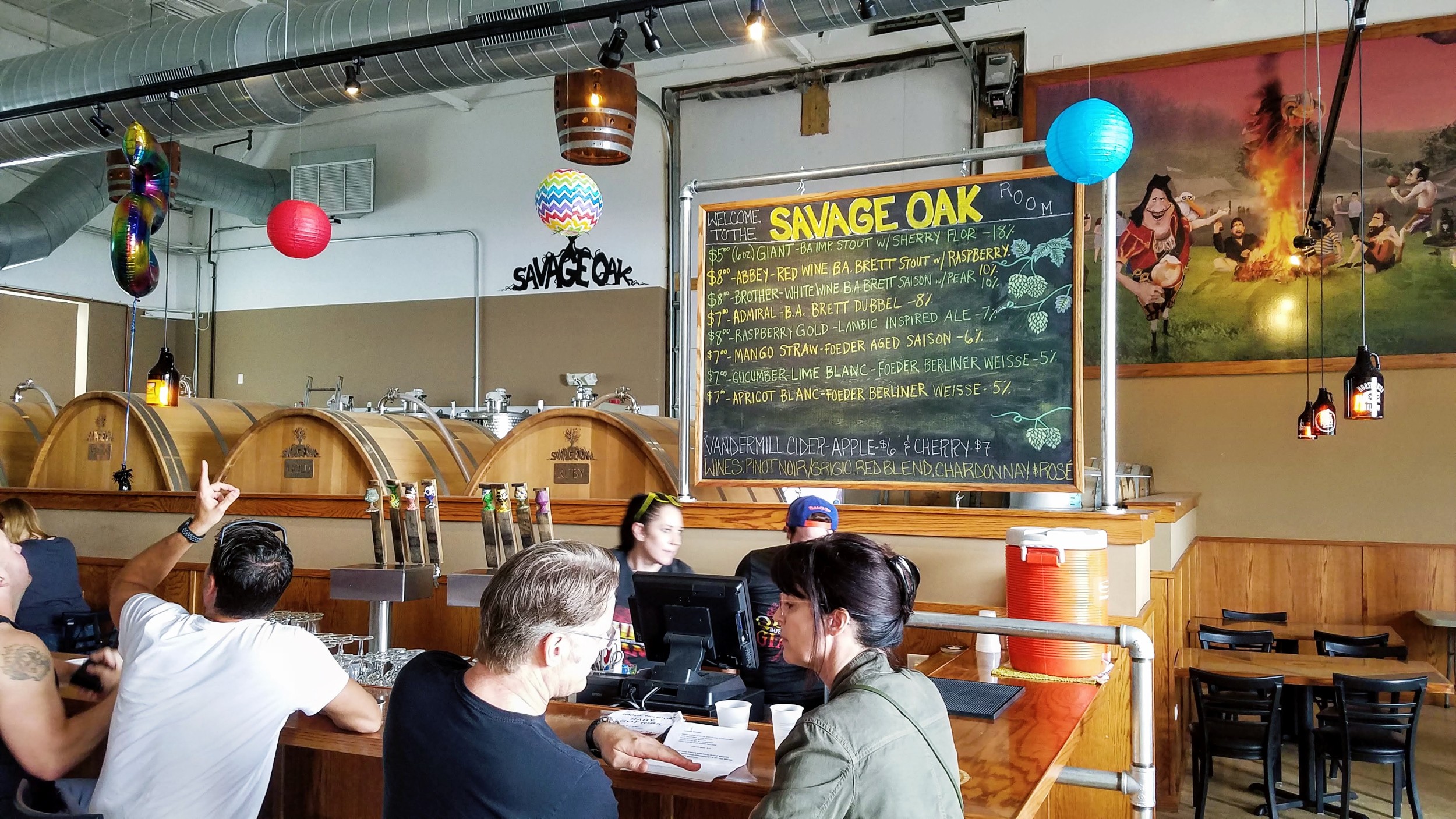 Imperial Oak's first growth came with an enhancement of its taproom in 2017 with the addition of the Savage Oak tasting room and foeders.  The new area largely serves as the home to its Savage Oak line of sour and wild beers, but there's also a second bar and more bathrooms, seating and patio space.
And now, it's the next step: transforming a craft-beer bar into a brewpub.
Brixie's, located in Brookfield, has operated as a family-owned bar since it opened in 1934, with its most recent purpose as a well-respected craft-beer bar. But, craft bars no longer enjoy the strong allure once afforded to them during the early years of the craft boom; one can find craft beer at almost any restaurant, bottle shop or corner bar these days.
No one understands this more than Chris DiBraccio. The former president of the Brookfield Chamber of Commerce, DiBraccio, along with his wife, started managing Brixie's in 2002 when DiBraccio's father-in-law, Russel Brixie, stepped aside. But, that's not all. DiBraccio has also served as part-owner of Imperial Oak since it opened in 2014.
"I can compare directly with financial data, and I see the people that visit each place. The brewery is more of a destination than what the craft beer bar has become. You have the brewery's beers and the atmosphere of where the beer is made."
DiBraccio doesn't limit his view of the industry to financials alone. His relationship with homebrew clubs (including Brixie's Brewers), local breweries, the Illinois Guild, and almost every aspect of the industry, is well known.
So, after looking at it from every angle, DiBraccio decided he wanted to convert Brixie's into a brewery. "I first proposed the idea to everyone [at Imperial Oak]. But, I knew, either way, that [Brixie's] was either going to become Imperial Oak's second location or I would go into it myself and open a brewery."
Obviously, the Imperial Oak gang decided to move forward with a second brewpub. And, like fellow suburban breweries involved in recent (or current) expansion projects, a bit of "street cred" is often quite advantageous. It's no surprise: name brands still matter.
And, so do taprooms.
Indeed, any well-known brewery that opens a taproom or plans an expansion usually enjoys a healthy bump in popularity. In addition to the west- and south-suburban breweries mentioned above, we've seen Maplewood, Middle Brow, Metropolitan, District Brew Yards, Une Anne, More, and Phase Three all receive added attention when opening, or announcing plans for, a taproom.
"I remember when we were first opening and people in the industry couldn't believe we weren't going focus on distribution," noted Semenske. "But, I think we kind of guessed right on the way the market was going. I think all the new taprooms and expansions speak to the fact that craft beer has always been more than just about the beer, it's about an experience. People want to go where the beer is made."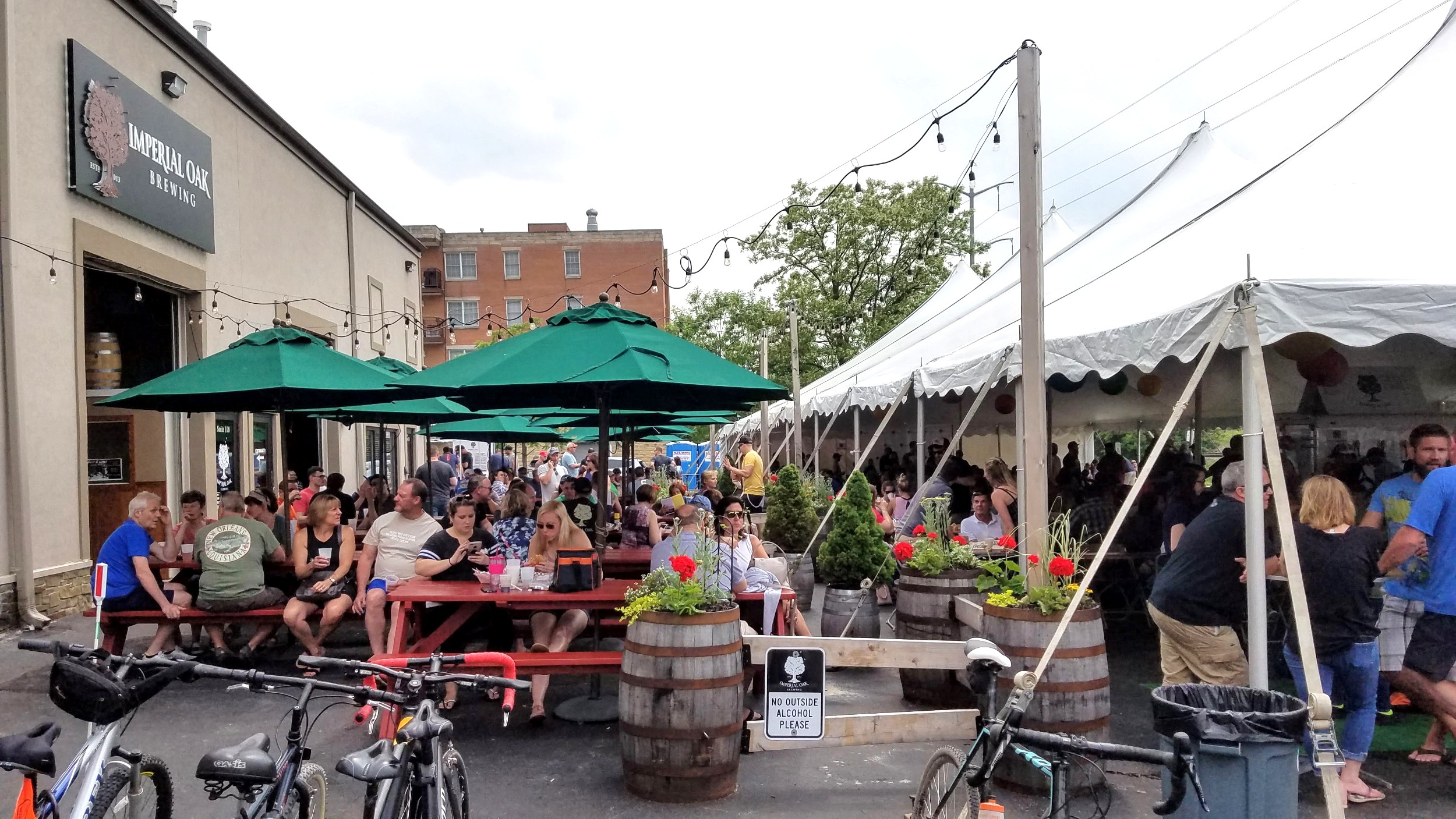 Like the original spot, the new Imperial Oak Brewpub in Brookfield will include a cocktail/liquor program. The beer menu will consist of a mix of beers common to both locations, and some made exclusively for each establishment.
"We have talked about having a Brixie's Lager, said Semenske. "We also might brew two versions of the same beer, one for each location."
The target date for the opening is mid-summer. When the transition is complete, Brixie's will have evolved from a place where trucks delivered beer to one where fresh beer is created. What won't change is both the Imperial Oak and Brixie's focus on the people who walk through its doors.
Finally, Hamilton said, "It's an expansion of who we are…we get to do more of what we already love doing."
---