No Comments
Event Preview | Illinois Craft Brewers Guild Winter Wonderland of Beer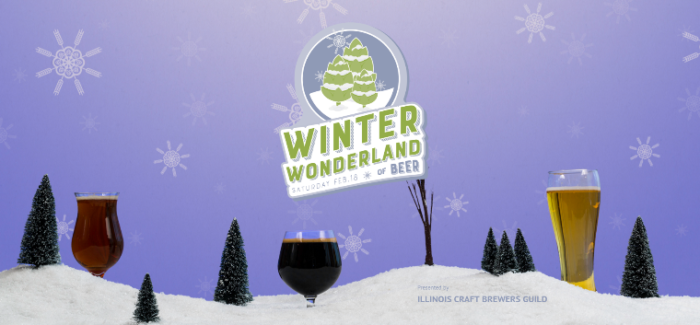 Saturday, February 18
1 PM – 4 PM, 5 PM – 8 PM
MB Financial Park, Rosemont, Il
Tickets Still Available
"I think an outside festival in February is CRAZY! But, I guess there are a lot of people that really like the idea so we wanted to provide an opportunity to enjoy the best of both!"
And so, Danielle D'Alessandro, Executive Director of the Illinois Craft Brewers Guild and her crew are throwing their first outdoor beer party on February 18 — the Winter Wonderland of Beer (#ILWinterFest). Get out the long johns, throw on the scarf, and get ready to throw caution to the winter winds!
Of course, there's beer, so naturally everything will be great. Plus, there are plenty of places to escape the chill from time to time (if you want to).
D'Alessandro explained,
There will be two heated tents that all the breweries will be in, but we'll have propane fire pits outside and are providing a free pair of gloves to all patrons. We'll also have awesome hats for sale that I'm super excited to wear that day.
I'll be decked out in long underwear and heated everything so I'll be ready for whatever the weather brings us!
However, if current forecast projections are accurate, our largely mild and uneventful winter will continue, with temperatures in the low 40s and no precipitation expected for the event. Either way, rain, snow or shine — the beer must go on!
https://www.instagram.com/p/BPbVR7gDCE3/?taken-by=ilcraftbeer&hl=en
All 62 Illinois breweries and cideries will pour its beer — roughly 120 unique brews with which to choose — from inside the warmth of the two heated tents on the west side of MB Financial Park in front of Hofbrauhaus, Chicago's answer to Munich's Bier Halls. D'Alessandro commented, "All of the restaurants (and the candy store for me!) will be open and excited to serve winterfest patrons." However, the large ice rink in the middle of the park will be reserved for a hockey tournament that day.
And of course, Winter Wonderland of Beer will include some music, "There will be a DJ for both sessions that day. Who wants to attend a festival without music?!"
It's that type of comment that makes me think the Guild is in good, fun hands. Who says we need to be so serious with our beer love? Put on a hat and gloves, and go listen to music and drink beer. What else could you want?
But, one wonders, is it worth throwing another fest, any fest these days. D'Alessandro explained:
The ICBG, Inc. has a mission to promote the craft beer industry in Illinois through legislation, promotion, and education. Our festivals are an opportunity to promote our brewers and to connect them with craft beer enthusiasts and non-enthusiasts alike. We also strive to do something unique for the four festivals we host a year. This is the first craft beer festival in Rosemont. It's outdoor BUT with heated tents. Finally, this event is ENTIRELY Illinois craft beer and we are really excited to showcase our members (which is the only festival like this!).
Other fests thrown by the Guild include Beer Under Glass, or BUG, which kicks off Chicago Craft Beer Week (and again it will be at Garfield Park Conservatory), a late-summer festival (location TBD) and the always highly-anticipated Festival of Barrel Aged Beers (FoBAB).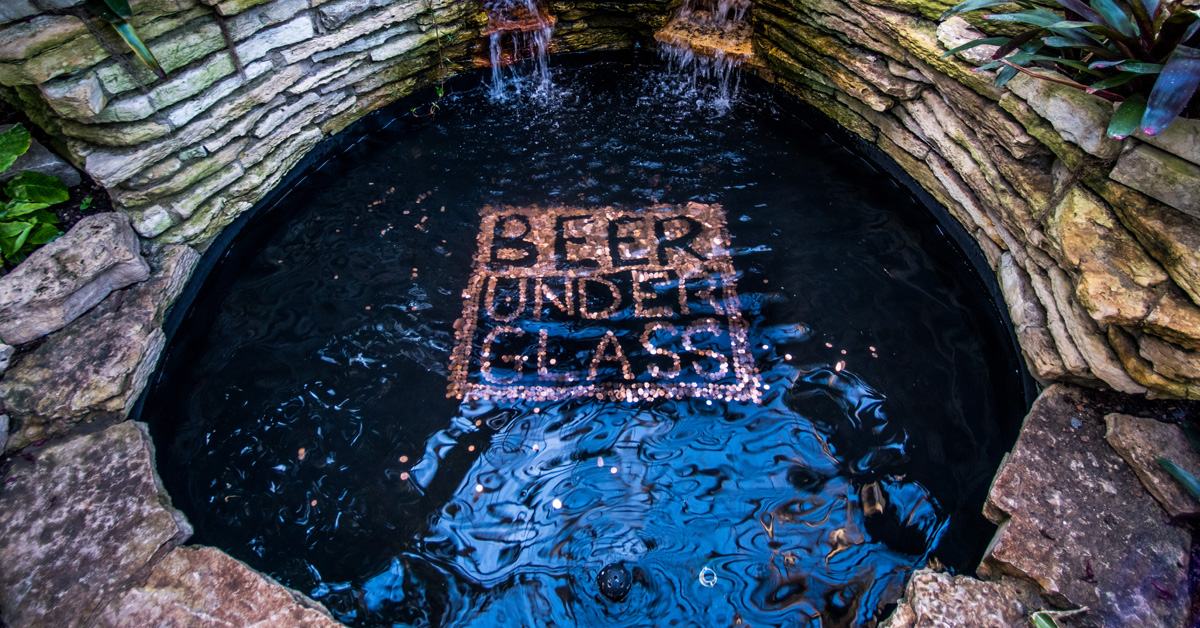 2017 marks D'Alessandro's first full year as head of the Illinois Craft Brewers Guild. So far, in the first six months, life couldn't be better.
I LOVE IT. I have the opportunity every day, with my talented Associate Director Katie Long, to promote craft breweries throughout the state and strategize creative ways to grow the industry.

Craft beer is a significant driver of economic growth as we look at the number of direct and indirect jobs, taxes (i.e. excise, sales, and property taxes), and the tourism and hospitality impact on local communities. We want to continue to encourage the state and local municipalities to create policies and regulations that allow our craft breweries the opportunity to flourish … and make more great tasting beer!
In the meantime, it's time to celebrate with some beer. No cabin fever here. The breweries and cideries attending include:
2 Fools Cider |Alarmist Brewing | Alter Brewing | Argus
Baderbrau Brewing Company | Band of Bohemia | Banging Gavel Brews
Begyle Brewing | Blue Nose Brewery | Brickstone Brewery
BuckleDown Brewing | Church Street Brewing Company
Corridor Brewery & Provisions | Cruz Blanca Brewery
Crystal Lake Brewing | DESTIHL Brewery | Dovetail Brewery
DryHop Brewers | Emmett's Brewing Co.| Evil Horse Brewery
Excel Brewing Co.| Exit Strategy Brewing Company
Finch Beer Company | Flossmoor Station Brewery | Goose Island Brewery
Hailstorm Brewing Co | Half Acre Beer Company | Haymarket Pub & Brewery
Hofbrauhaus | Imperial Oak Brewing | JT Walker's Brewery
Lagunitas Brewing Co | Lo Rez Brewing | Maplewood Brewery & Distillery
Marz Community Brewing | Metal Monkey Brewing | Miskatonic Brewing Company
Myths and Legends Brewing Company | Noon Whistle Brewing
Oak Park Brewing Company | Peckish Pig | Penrose Brewing Company
Pipeworks Brewing Co.| Pollyanna | Prairie Krafts Brewing Co
RAM Restaurant and Brewery | Revolution Brewing
Rock Bottom Orland Park | Scorched Earth Brewing Co.
Skeleton key Brewery | Solemn Oath Brewery |Tangled Roots Brewing Company
Temperance Beer Co.| Ten Ninety Brewing Co | Tighthead Brewing Co
Tocayo Brewing Company | Triptych Brewing | Twisted Hippo
Two Brothers Brewing Company | Vice District Brewing Co
Werk Force Brewing Co. | Whiner Beer

And, you can always step inside Hofbrauhaus, too. Cheers and enjoy the fest!

https://www.instagram.com/p/BQQY95yAKlA/?taken-by=mbparkrosemont&hl=en
---