No Comments
Two Brothers Artisan Brewing | In the Flesh: Blueberry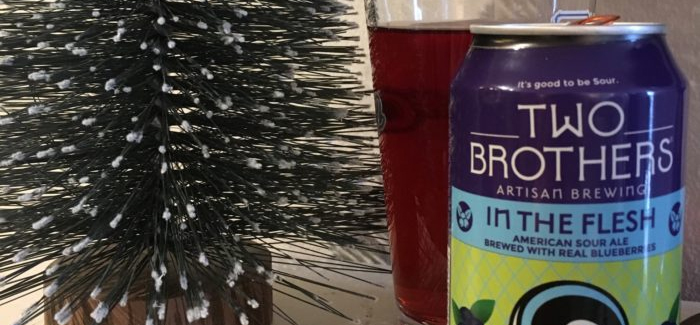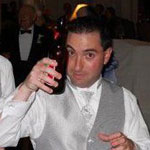 Two Brothers Artisan Brewing has released the newest beer in the In the Flesh series. Started earlier this year, the series is a line of American sours and each beer highlights a different fruit used in the brewing process. The latest beer is re-fermented with real blueberries and is available in stores now.
Following up on the first beer in the series that featured pineapples, blueberry In the Flesh gives you a sour punch right up front but then delivers a strong blueberry flavor at the end.
It's almost like a Warhead. Remember those candies? The first few seconds were extremely sour but then after that it was just a fruity hard candy. While the sour punch isn't as strong as a Warhead, you'll get the same experience. After the sour punch is gone the blueberries are really the star of the show.
The beer pours a beautiful blue-purple color that is indicative of the blueberry presence. At 4.1% ABV and 7 IBU the beer is light and crisp. What's a little unique for In the Flesh Blueberry is that it's soured in a kettle instead of a barrel. This allows Two Brothers to make the beer quicker and not as tart or heavy.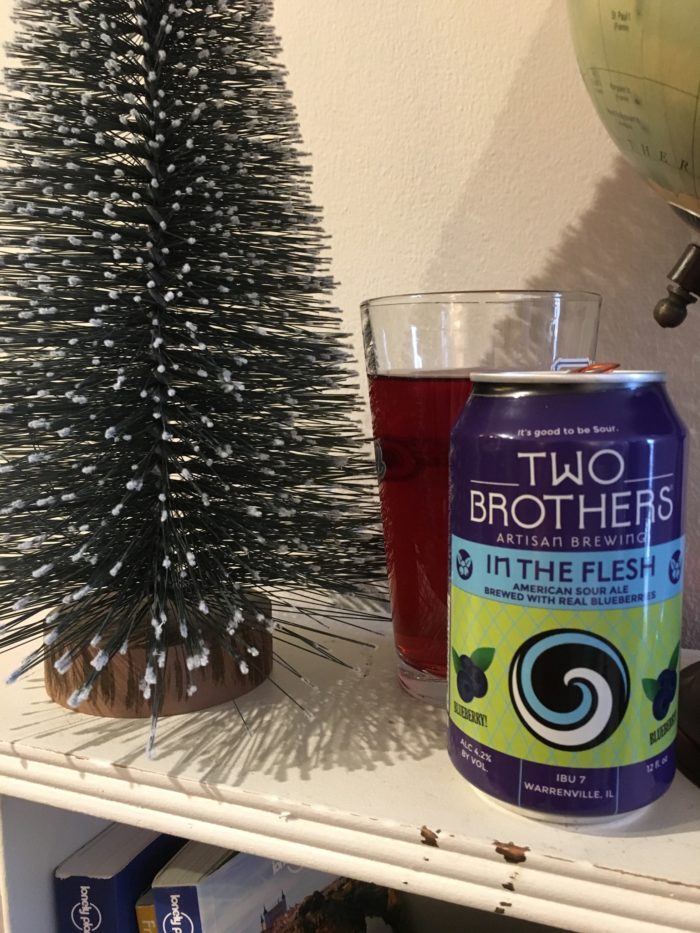 Blueberries are prevalent in the aroma but it's not overpowering. You'll definitely get the sour/tart smell as well. As most Two Brothers beers, In the Flesh is extremely clear and you can almost see right through the beer.
I really enjoyed the blueberry In the Flesh. After having pineapple I felt that Two Brothers was holding back on the fruit flavor and it seems like they have made adjustments to make sure the fruit really shines through.
As I mentioned in my write-up for In the Flesh Pineapple, this series of beers is perfect for the beer drinker that's just getting into sours. You're not going to be overwhelmed with the sour notes like a Jester King or Crooked Stave. It's a more balanced beer that can be the training wheels to more adventurous beers.
It might not be a beer that you typically associate with the winter months, however, In the Flesh Blueberry is definitely a beer I'd pick up to give a try.
Mike Zoller is the Midwest Editor for PorchDrinking.com. Follow him on Instagram: @CHICAGOBEER and PorchDrinking Chicago's Twitter feed for the latest Chicago craft beer news: @PORCHDRINKCHI.
---