10 Comments
Dear Chicagoans: Don't Ignore the North Burbs Brewing Scene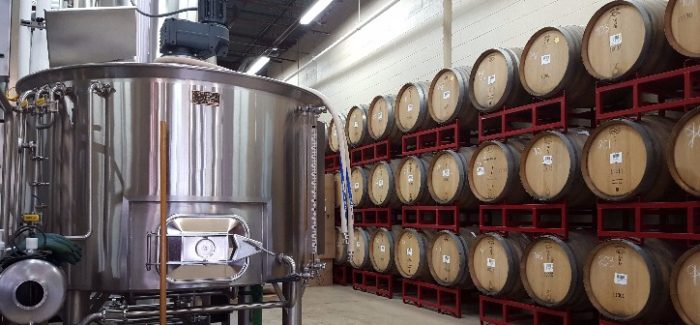 The breweries that lie north of Chicago's Saison-Dixon line regularly play the role of the ugly red-headed stepchild. Granted, Mikerphone receives endless, well-deserved praise, but Mikerphone is a transplant that gained its fame prior to moving to Elk Grove Village. Meanwhile, breweries located in the North Burbs, such as Light the Lamp, Ten-Ninety, ZumBier, Chain O'Lakes, Side Lot, Tighthead, Only Child, Flesk — a brewery in the process of moving to Barrington, and countless others are oft-ignored among the pantheon of Chicago-area breweries.
Don't do it. Don't rob yourself of that joy. Refuse to ignore northern-suburban breweries. The brewing scene of the North Burbs is too good to miss!
In addition to Mikephone's well-known music themed beer and taproom, Sketchbook has its quaint and cozy vibe. Light the Lamp is a hockey haven and Crystal Lake… well, you have to GO to that taproom one day. I promise you, it's worth the trip.
https://www.instagram.com/p/BLmtIAmhN5p/?taken-by=crystallakebrewing&hl=en
Most recently, during #CCBW (Chicago Craft Beer Week), I took the trek northward to Lindenhurst and spent time with Only Child, Tighthead, and Crystal Lake at the exceptionally fun Chances Bar and Video Games.  (Sadly, I was unable to make it the following day to Smyle Brothers for beer and donuts, or make a second visit to Sketchbook, as planned. However, I did hang with Smylie during Beer Under Glass, and for that, I am grateful).
Having already spent time with Only Child and crossed paths with Crystal Lake, it was fun to chat with members of Tighthead for the first time. As expected, I came away impressed as I sipped on a beer full of New Zealand hops — yum. Did you know the Mundelein brewery arrived on the scene prior to about 90% of metro-Chicago's breweries, putting it into the "pioneer" category? The beer is magnificent, and have you ever seen the label art?
https://www.instagram.com/p/BUNE9wnFbkL/?taken-by=tightheadbrew&hl=en
The breweries of the North Burbs distribute, too
If you can't head north, Tighthead, Ten-Ninety, and countless others breweries send its beer southward to countless bars and stores. In fact, the beers are easy to find, so give them a try.
For example, have you sampled beer from Wild Onion Brewery? The Misfit IPA not only boasts of some cool label art, the beer is solid. The misfit name is appropo, given the lack of love often thrown to the North Burbs (although at the The Barrel, located in the Pilsen Neighborhood, the crew not only embraces Chicago beers of all kinds, you'll almost always find something from the north — kudos!).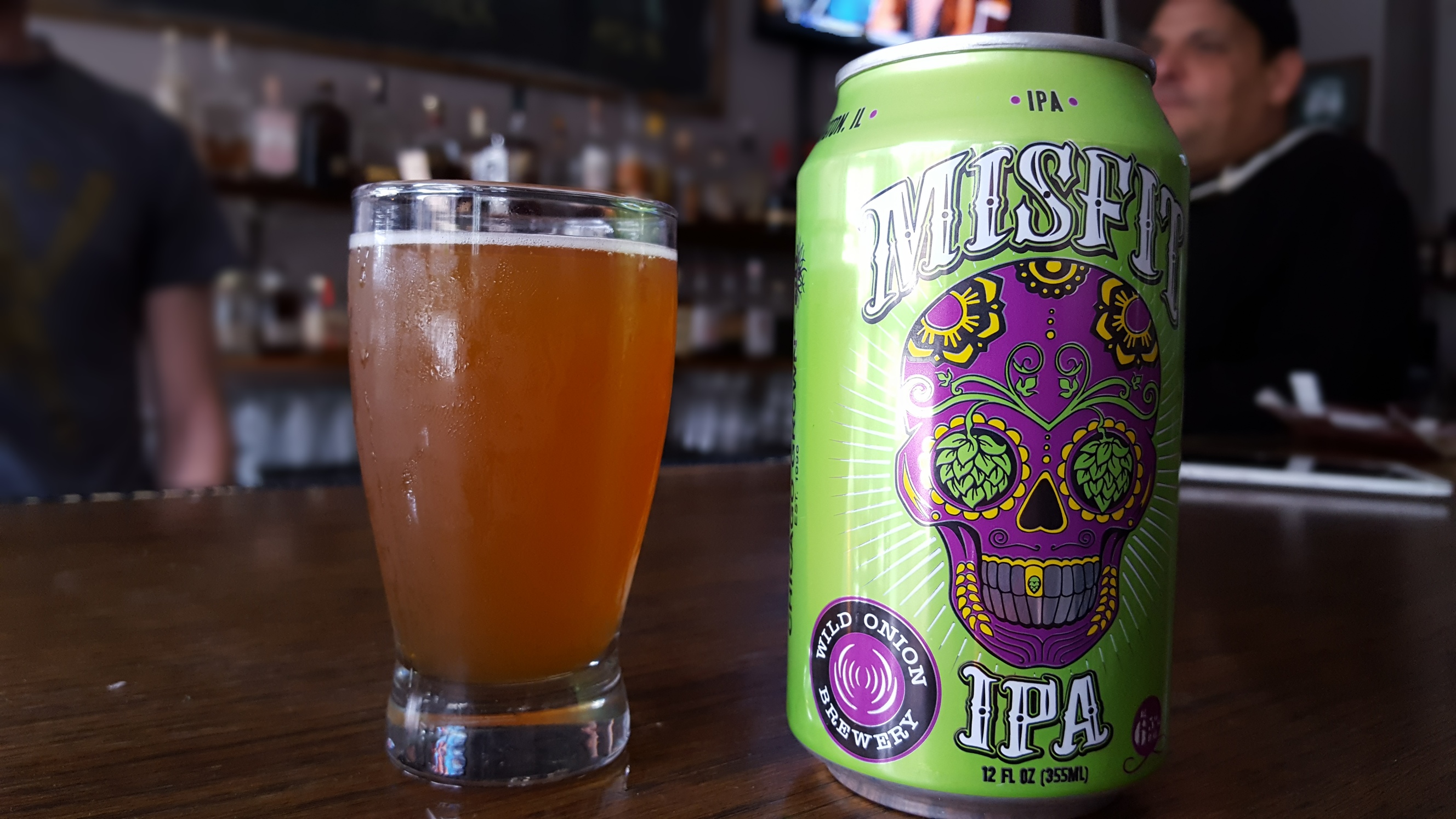 And there's Ten-Niney: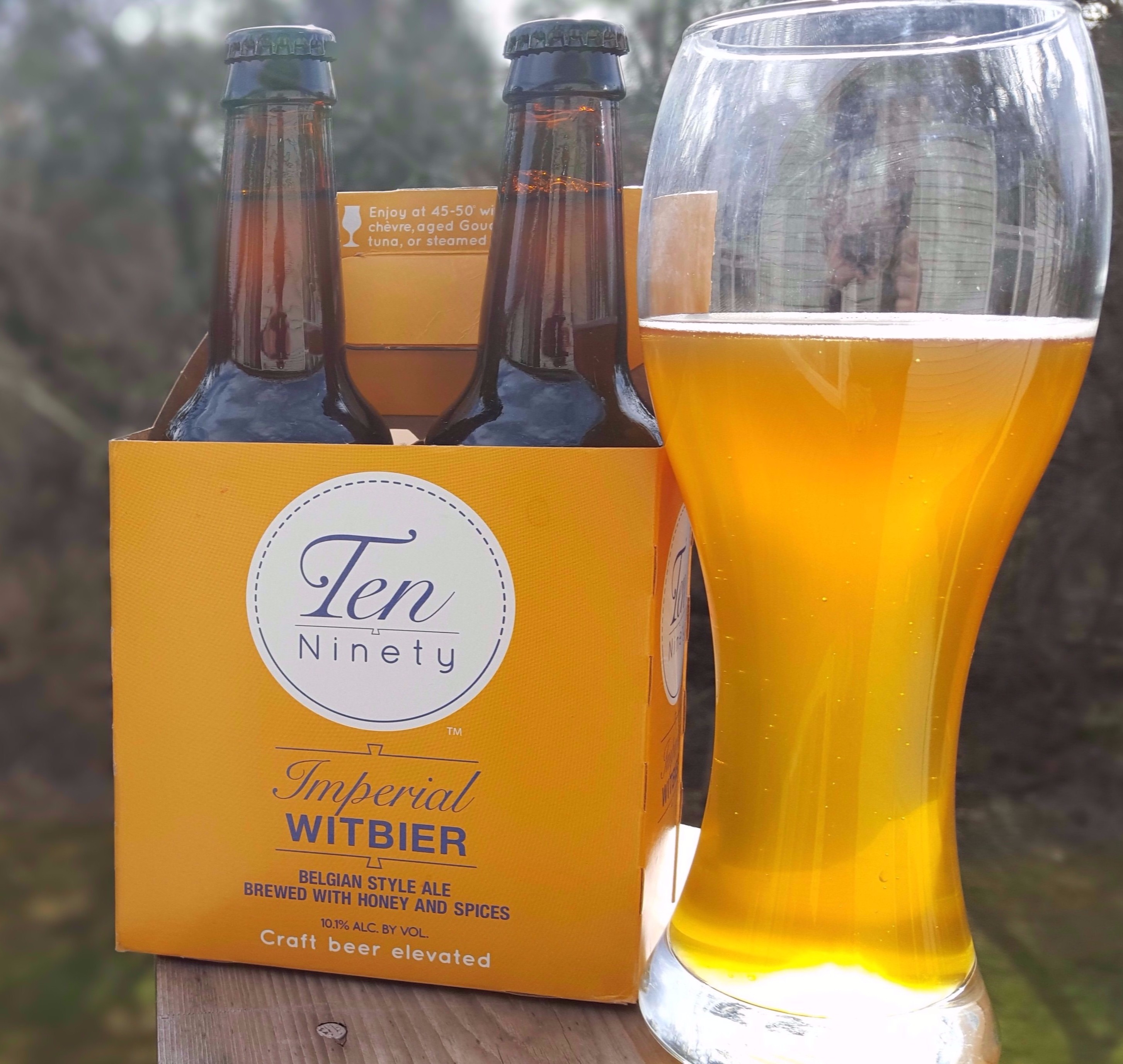 https://www.instagram.com/p/BTcYvl7lQul/?taken-by=scorchedearthbrewing&hl=en
And Only Child:
https://www.instagram.com/p/BSuVF2YDV2s/?taken-by=powers_mathew&hl=en
Many North Burb breweries take food seriously
Wild Onion's food is locally sourced, and patrons can enjoy it while sitting in a pub adorned with ornate, recycled timber frame that pre-dates the American Revolution. Other examples include Half Day Brewery, which offers a huge patio, spacious dining area, plenty of its own beer and guest taps, as well as wonderful dining choices. Mickey Finn's  — the oldest brewery in Lake County — provides an extensive selection of burgers, appetizers and salads. Side Lot sells small plates and sandwiches. I mean, who doesn't love snacking on good food? (We are not talking about frozen food stuck in a microwave!)
And Smylie Brothers…well, this picture say it all.
https://www.instagram.com/p/BUaTMU5ju-A/?taken-by=smyliebros&hl=en
To discuss every place found to Chicago's north and northwest would be a daunting task because the story of the North Burbs brewing scene involves numerous chapters that provide insight into the area's vibrant, diverse, beer culture. I wish I could name them all, but sadly, that would be impossible. However, a few chapters of this story has been written, and can be found on PorchDrinking.com already:
Did I forget to mention your favorite place? Feel free to comment. The beauty of digital writing is that you, the reader, can add to the story!
Final thought on the North Burbs brewing scene
The breweries of Chicago's northern and northwestern suburbs are brewing phenomenal beer, and are a tremendous asset to the Chicago Craft Beer Community. With 174 breweries now in operation (give or take) from the Wisconsin state line to Kane County to northwest Indiana, it's impossible for anyone to experience all of them, but get to know them; follow them on social media; try them at fests; order them at a craft beer bar; take a trip for fun; and most importantly — don't rob yourself the opportunity to make your life a little better with some good beer from good community-minded breweries!
https://www.instagram.com/p/BUpJ1-0hXD4/?taken-by=lbbrewco&hl=en
---