No Comments
Event Recap | CCBW: Chain O'Lakes Brewing Route 31 Series Collaboration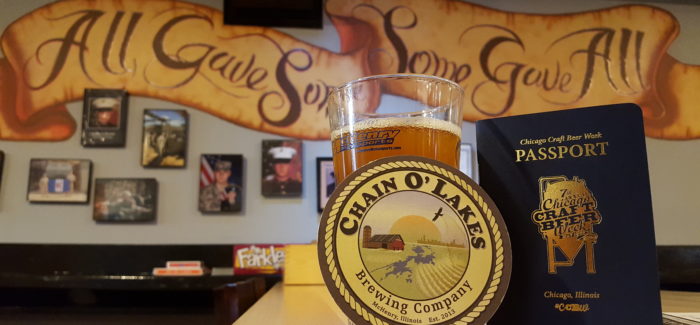 Three distinct breweries, one community. Three distinct beers, one collaboration.
Scorched Earth Brewing, Chain O'Lakes Brewing, and Crystal Lake Brewing are three breweries found along Route 31 in Chicago's distant suburbs of McHenry, County. Together, they collaborated on a project resulting in three versions of a red ale beer, the aptly named Route 31 Series. The breweries unveiled the beer on May 20th as part of Chicago Craft Beer Week (CCBW) with Chain O'Lakes Brewing serving as the events' formal host, providing each version of beer to patrons visiting its taproom.
Chain O'Lakes Brewing Route 31 & 120
A pilsner-malted red ale with dry-cascade hops. It had the mouthfeel and easy-drinking nature of a pils, but the bitterness and boldness of an ale — an excellent beer, indeed.
Crystal Lake Brewing Replicale Red
Comprised of sweet malt, a touch of hops, and a noticeable dose of apricot flavor accompanied by a touch of citrus (mango) flavor and aroma. It was sweet, a bit tart, and provided a slight bitterness. Complex, yet perfectly balanced and refreshing.
Scorched Earth Brewing Route 31 & 62
Scorched Earth went in another direction with its American sour red ale. Despite being a sour, there were plenty of notes that clearly resembled the Crystal Lake and Chain O'Lake versions. The sour did not overpower but instead provided depth to an already good red ale.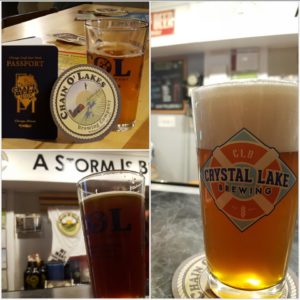 All told, enjoying the three versions side-by-side (by side) provided beer geeks with an enjoyable exercise in how different breweries can use the same basic premise to create three distinct beers. Most importantly, all three versions stood alone as fantastic individual brews.
In addition to the beer release, Chain O'Lakes provided a discount to anyone wearing red, as part of its involvement in Wear R.E.D (Remember Everyone Deployed) Fridays. Chain O'Lakes, owned by former Marine Colonel Curt Ames and his wife Linda, takes its dedication to servicemen and women across the world seriously, as demonstrated by the artistry adorning the walls that honor fallen heroes to U.S. and military flags hanging above the doorway, But, the taproom is not all serious business. There's a cool patio area, live music, rock 'em sock 'em robots, and beer glasses the size of one's head for its beer club members. This malt-focused brewery is where neighborhood tavern meets modern craft taproom — completely unpretentious, fun, and full of excellent beer.
While in the area, also feel free to explore nearby Scorched Earth Brewing and Crystal Lake Brewing. In truth, they deserve features all their own as each brewery provides its own unique and compelling story. Scorched Earth is spacious, has a new patio area, and is unafraid to turn up the music. They are also masters of brewing beer with a dry finish and have a wall full of barrels that are begging to be tapped. Meanwhile, Crystal Lake Brewing is big, bright, and full of energy, akin to a college bar or Chicago's Rush Street. All they do is brew beer, yet the place is packed – that should tell you about the quality of the brewing.
All three breweries exhibit different atmospheres and brewing philosophies, but the event proved that no matter how different breweries may be, collaboration and community benefits everyone, notably those lucky enough to drink the beer.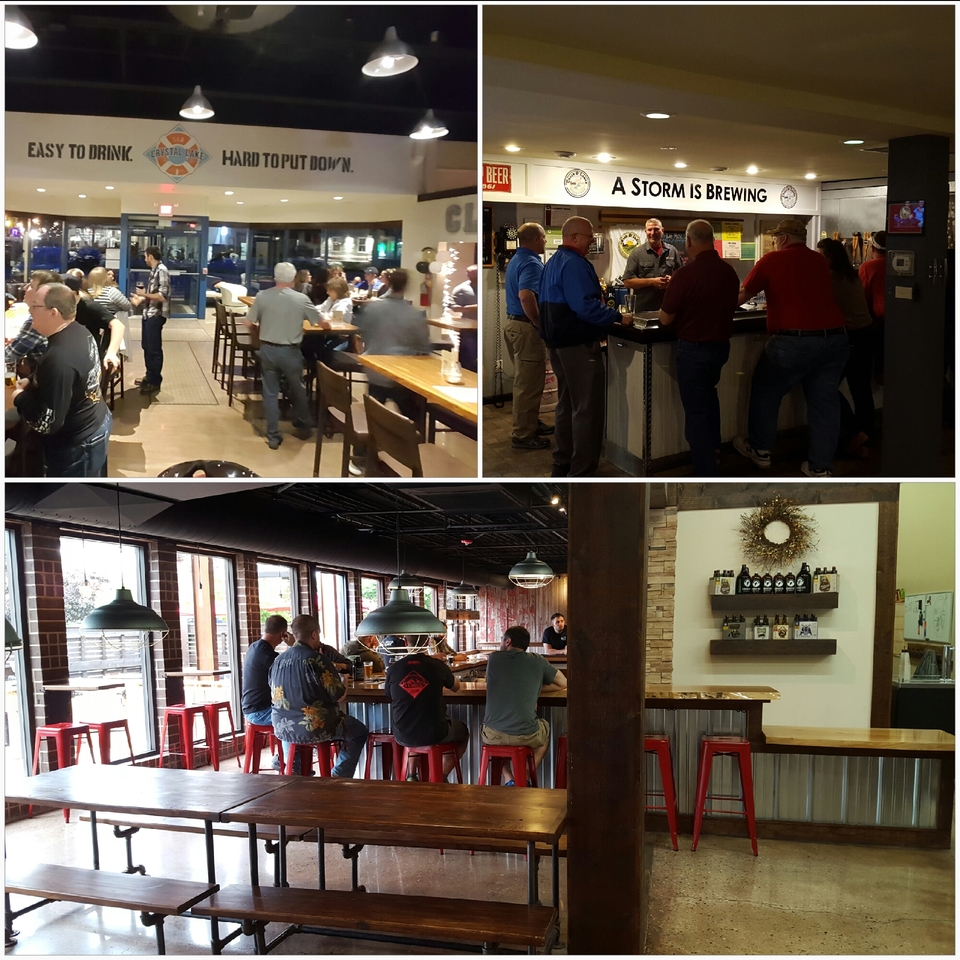 ---