No Comments
Brewery Showcase | Only Child Brewing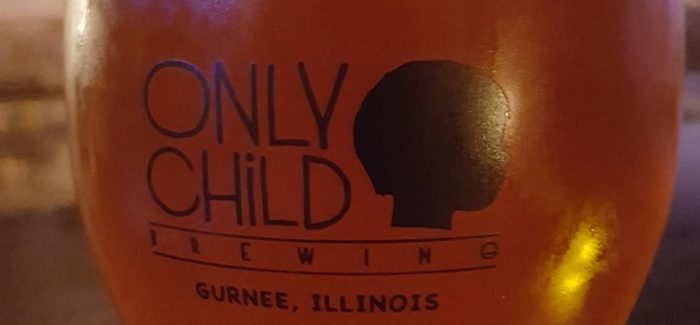 The Only Child Brewing story involves several unique chapters. Some sections are straightforward, yet compelling, such as mentioning the brewery's ultra-hip, slick taproom or the brewery's personable, enthusiastic staff. Of course, one can also talk about its beer that exemplifies the term, "artisanship." However, other portions of the Only Child Brewing story are far more complex, including the nearly simultaneous, and tumultuous, birth of both the brewery and its owners' newborn twins. The story may not be a fairy tale, but all signs point towards a happy ending.
The Only Child Behind Only Child Brewing
Denny's is the land of Grand Slam breakfasts, but it's also where only child Ben Rossi began his journey in the food and beverage industry, at the tender age of 15. Several jobs (and years) later, Ben took the position of beverage director at The Grafton, a craft beer and whiskey haven in Chicago. While, there, he met and then developed a relationship with the crew from Begyle Brewing. Already a skilled homebrewer, Ben collaborated with Begyle on a beer and then unveiled it at Chicago's Dank Haus, an iconic German-American spot. The beer was a success; Ben never looked back — he was bitten by the brewing bug.
Gambling on beer is not an easy choice, but Ben had his wife's support as he pursued a brewing career. Amanda noted, "I just always believed in him. He's so passionate, so good at what he does." Ben demonstrated that knowledge with his discussion about Only Child Spirit Animals Double Pale Ale (Double Dry Hopped), a brew Ben lauds for its visual appeal as much as its taste:
"We did a full-out double dry hop batch. Everything is pre- and post-boil…it's only 40 IBU. After that, we dry hopped it four days into fermentation because when you add hops during fermentation, they go through biotransformation., which means the structure of the oils actually changes whereas if you dry hop after the fermentation is done, that doesn't happen. So you get all new character from the biotransformation.

For example, Citra a very commonly used hop; When you add it during fermentation the oils break down and actually genetically match the same oil that's in coriander, which is really strange. You can get different flavors from hops depending on how you use them.

So, we played with that. Dry hopped it to hell, and it's clear. I'm a visual guy. I like beer that looks good."

The Genesis of Only Child Brewing
Only Child Brewing arose humbly as little more than a glorified homebrew setup in Northbrook, Il. After loading bombers in his car and hauling them all over the place, Ben decided to undertake a more prudent business plan. So, he closed shop and sought a traditional taproom, which he discovered only minutes from nearby Six Flags Great America (a place that now serves Only Child beer, by the way).
Ben explained, "We went months in between brewery locations, and we were getting sued by our former landlord in Northbrook. But, we also worked out a deal with our new landlord in Gurnee. I didn't have to pay rent, but I also had no income during the layoff. We got the state brewing license only six weeks before opening, so we had to brew every single day and stockpile the beer. Somehow though, we did it. From early July (2015) to late August, we got it all done. When we opened, on August 22, the paint was still wet and our rent was due eight days later. We made it! Crazy!"
But, that's not the whole story.
Amanda added, " Roughly two weeks before the brewery opened, Amanda went into labor with the twins she had been carrying."
Wait, there's more.
Sadly, the birth did not go well. One baby was fine, but the other had to be sent to a children's hospital. Amanda had to recover, and also remain with baby #1. Ben followed baby #2, staying in a nearby hotel while not at the hospital. Meanwhile, tick, tick, tick — the brewery's opening date quickly approached.
Can you imagine the stress? No, you probably can't, and neither can I.
I'm happy to say that everyone is doing just fine now. It was a rough start, but family and brewery are doing well.
https://www.instagram.com/p/BTKSXASB7Wb/?taken-by=onlychildbeer&hl=en
Only Child Brewing: Today
Ostensibly, the business serves as the family's fifth child, Amanda and Ben have spent money on it, created it, nurtured it, and sacrifice much of their personal time to make sure the brewery is okay. And, they love the brewery. Amanda handles private event bookings, tends bar, and just about everything else — including taking care of four children. Ben, in addition to being a dad, constantly brews, but he's finding a bit more time (slowly, but surely) to spend time with his kids.
Hiring an operations manager was the first step to taking some of the pressure off of Amanda and Ben. Her name is Charolette and she's almost more passionate about Only Child as Ben and Amanda. She arrived to Only Child after scanning Craigslist, seeking to transition from her everyday job to something more exciting. "The first interview question was, 'What's your favorite superhero.' I knew then that this was going to be the place for me," explained Charolette.
Basically, if the brewery is indeed the Rossi's adopted baby, Charolette is the place's trusted nanny. Ben and Amanda have essentially given her free license to schedule events, host art shows, and attend festivals — to name a few things. Charolette explained, "I take so much ownership in this. I want to do right by them. And I want them to enjoy their family time. They are great about showing up to events when I throw them. They know every regular's name. They are so involved with Only Child Brewing, but I want to give them some freedom, too."
There's also a couple of brewing nerds that help, too. Trevor, a brewing intern, boasts of a dozen years experience (four professionally) that includes three years at De Struise Brouwers in Belgium. Meanwhile, assistant brewer, Harrison, is just as likely to be interacting with customers as he is creating delicious beers such as "Peach Betta Have My Honey," a bourbon barrel fermented sour with locally sourced peaches.
Only Child Brewing: The Future
What's next for Only Child Brewing?
Ben said, "I really want to open a place nearby where people can walk outside, a place with rolling hills, picnic benches everywhere, and playgrounds for kids. A family place that is also a brewery. Adults drink beer, but they are also parents. I want a place that caters to everyone and kids can have fun, too."
Final Thoughts
Only Child Brewing is maturing quickly, and getting bigger. There may have been adversity during the birth of it all, but the light at the end of the tunnel involved Only Child's bright future.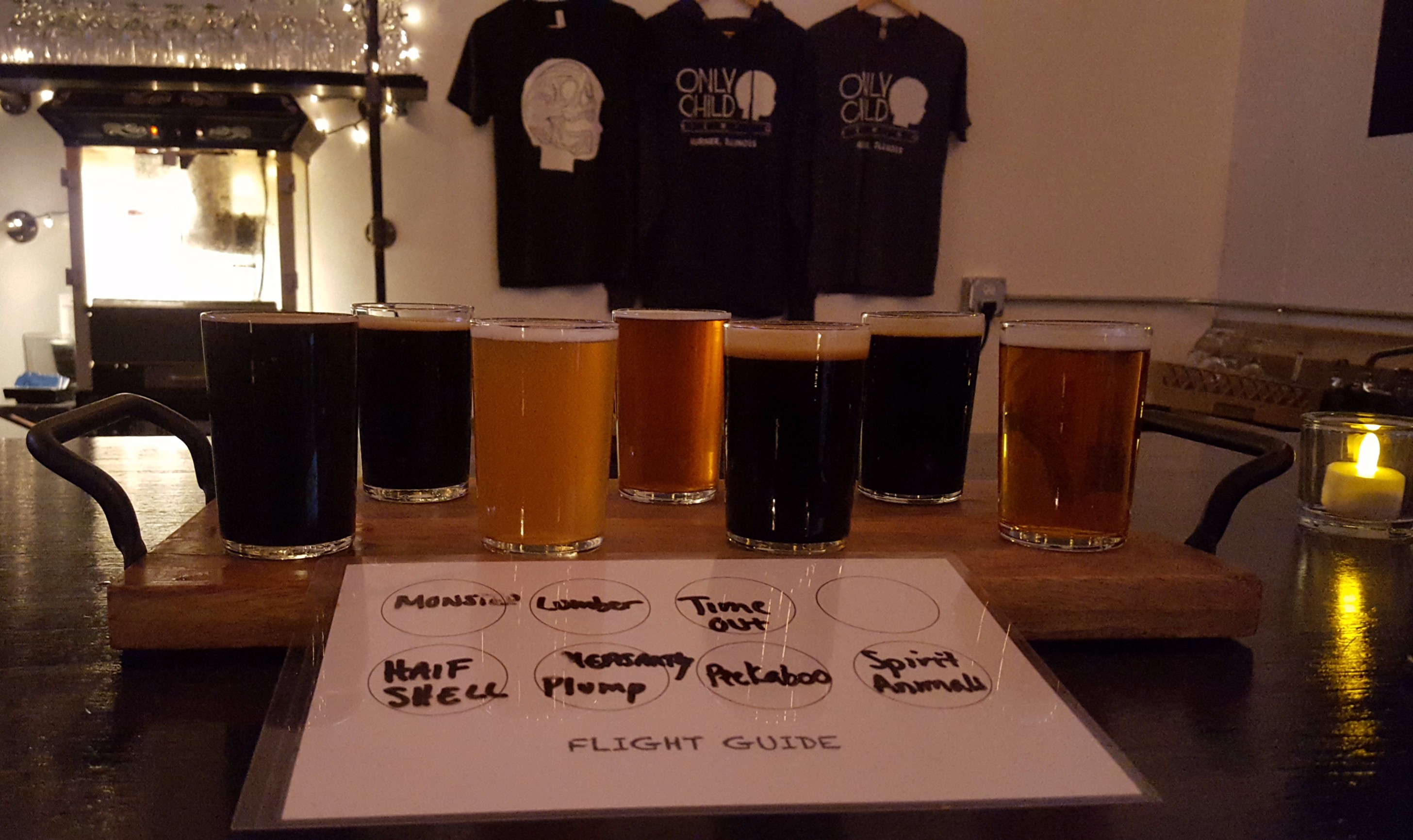 ---