No Comments
Official Beer of Seattle Beer Week: Bale Breaker Brewing Co. | Fresh Off the Farm IPA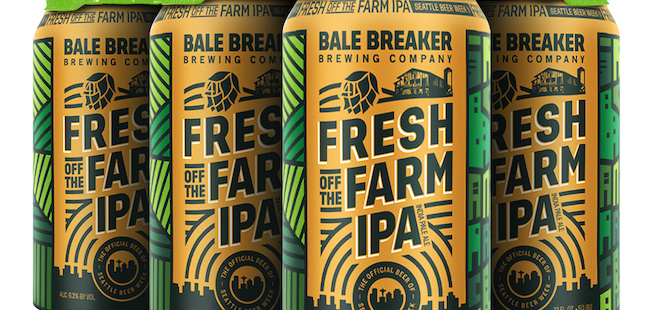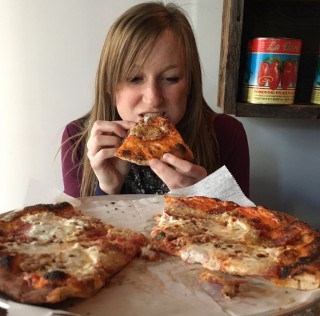 Photo Credit: Bale Breaker Brewing Company
ABV: 6.3% | IBU: 50
After a record-setting cold, wet winter, Seattleites finally have a reason to celebrate – Seattle Beer Week is here! The event, now in its ninth year, was created to celebrate and showcase the close, collaborative beer community of the Northwest. This year's Seattle Beer Week runs from May 4-14 and features hundreds of events across the city of Seattle and beyond, including a beer can derby, Mariners Brewery Night at SafeCo Field, and dozens of beer dinners and tasting events.
Each year, a local brewery is selected to brew the official beer of Seattle Beer Week. This year's honoree, Bale Breaker Brewing Company based out of Yakima, is the first brewery from eastern Washington to be selected as the official brewer. Fittingly, Bale Breaker's beer week creation, the Fresh Off the Farm IPA, showcases a variety of Yakima Valley hops and delivers the full flavors and creativity that beer drinkers have come to expect from a true Pacific Northwest IPA.
https://www.instagram.com/p/BRMX_I-D5ve/
The Fresh Off the Farm IPA pours a clear, ginger color, with a delicate white head that dissipates quickly. Tiny bubbles leave intricate lacing and cascade down the glass like a Pacific Northwest waterfall. The mouthfeel is crisp, dry and light, with moderate-to-high carbonation that creates a refreshing burst of flavor without weighing down the palate.
The nose is grassy with strong citrus tones. Notes of ripe apples and earthy berries combine with the citrus to create a mouthwateringly juicy aroma. On the palate, the pilsner malt base shows up first, adding to the crispness of the beer. Pine notes that were absent in the nose show up in a big way upon first taste of the beer, and the use of Simcoe and Mosaic hops are evident in the IPA's tart, green flavors. The Fresh Off the Farm's finish is bitter and floral – perfectly suited for the first Official Seattle Beer Week beer from the hop capital of the world.
You can find Bale Breaker's Fresh Off the Farm IPA in cans and on draught throughout Washington from now through May 14. A full list of Seattle Beer Week events can be found here.
---