One Comment
2 Days, 2 Nights | A Complete Guide to Golden, Colorado's Craft Beer Scene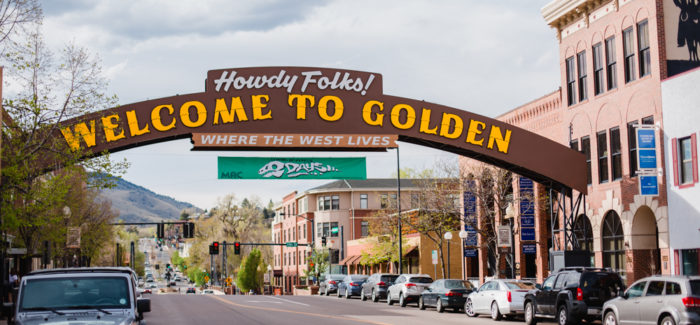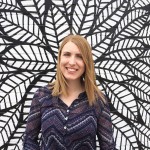 Golden, Colorado, 15 miles directly west of Denver, is one of those classic quaint mountain towns that still feels a little bit suburban, a little bit mountain-y, and a little bit homegrown similar to it's neighbor to the North, Boulder. But as the locals will say, "Please don't Boulder my Golden."
Golden is home to expansive biking, hiking and equestrian trails, a litany of art festivals, farmers markets, a creek for fishing or tubing, and also one of the most storied and historic brewing scenes in all of Colorado. You may be familiar with Golden because it is the birthplace of a little company named Coors, but we're going to delve beyond the big guy of the town, showcase an even greater craft beer culture that has blossomed in the past decade. Introducing 2 Days and 2 Nights of craft beer in Golden, Colorado.
(All photos courtesy of Aperture of Ales)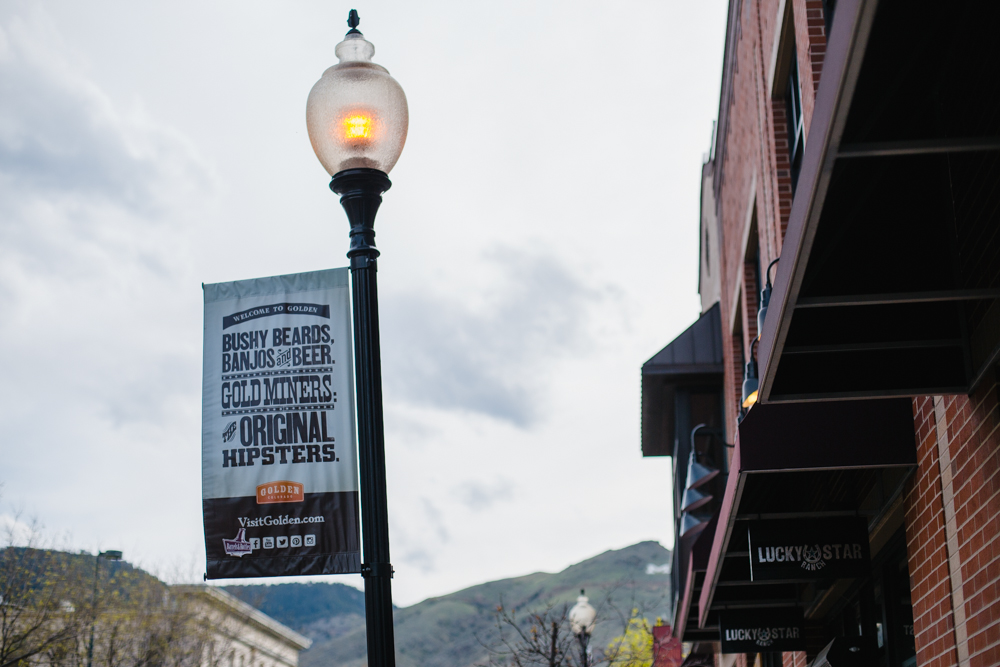 This post is brought to you by On Tap Credit Union, providing banking solutions to the residents of Golden, CO as well as brewers, beer fans, and community members throughout Colorado.
Day 1 – Saturday
Morning
Start your day off grabbing a pastry (chocolate almond croissant anyone?) from Grateful Bread Company which is only open to the public on Saturday mornings, but offers some of the best bread and pastries in the metro area. Grateful Bread Company is located on the outskirts of Golden, but with a car you can easily work your way into town after this stop. After grabbing some starch to help lay a solid base, head over to the Golden Bike Library to check out a bike to use for your brewery hop, which is only $10 per day.
Afternoon
Once you're all settled into a safe mode of transportation, start your beer journey off by pedaling over to Barrels & Bottles. B&B is a fantastic beer concept in Downtown Golden. A full fledged brewery themselves, they also serve a variety of ever-changing guest taps including rarities that you don't often see in Colorado, like Hill Farmstead or The Bruery. If you are traveling with folks that enjoy wine in addition to beer, Barrels & Bottles has a large selection of wine on tap as well as addictive wine slushes. Be sure to try their White Russian inspired brew, Big Lebeerski a Golden Milk Stout brewed with coffee or their Obsess Much, an Imperial Peanut Butter Chocolate Stout that is surely the adult version of a Reese's.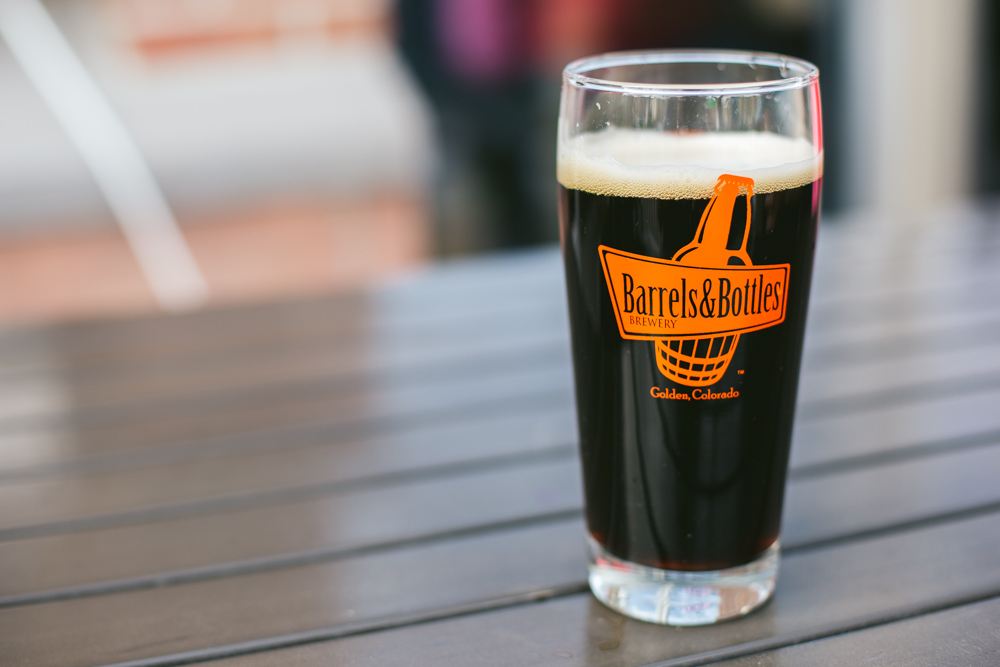 Next stop is Mountain Toad Brewing another Downtown Golden staple that offers a variety of styles from IPAs to experimental Saisons, and boasts an expansive beer garden that hosts a rotating food truck. Since it is probably time for lunch by this point in your beer journey, be sure to grab some food from the truck of the day and try a Kippständer Kölsch, perfectly light and balanced for a warm day. Settle into the beer garden and admire the cute dogs under the watchful eye of the giant beer-consuming toad.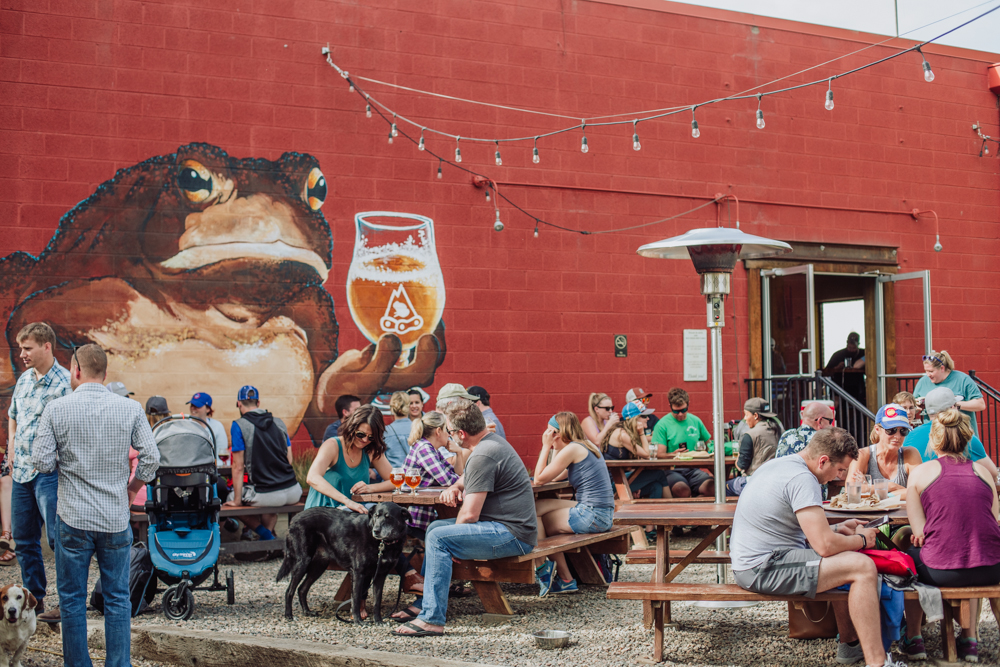 After Mountain Toad, head back up the hill of Washington Street to have a small break from all of that beer and visit the Foothills Art Center. If you're an art fan, Golden has plenty to offer in that department and this gallery is a local favorite. With their ever-changing exhibits you have the chance to view varieties of art mediums and styles, many of the works coming from Colorado artists. National works have also been exhibited at the gallery from artists such as Ansel Adams and Dale Chihuly.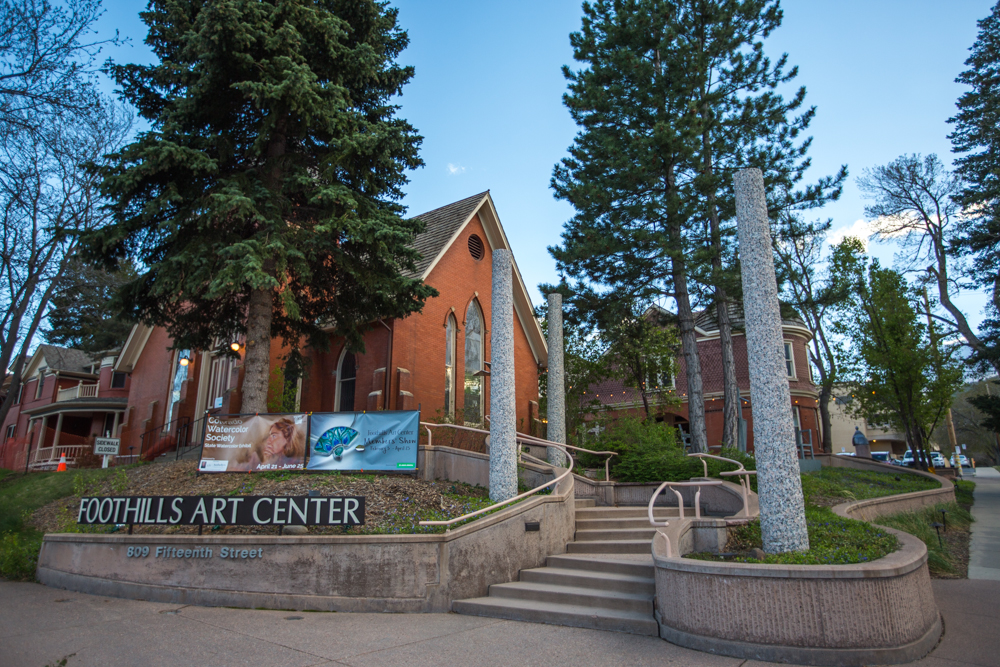 Evening
Once you've gotten your fill of culture, head back down the hill into the heart of Downtown Golden once more. Your next destination is Golden City Brewery, which was founded in 1993 by a pair of geologists and hails itself as "Golden's 2nd Largest Brewery". While Golden City's taproom is rather small they boast a substantial outdoor patio area which has the feel of your neighbor's backyard, to enjoy a beer while the weather is behaving. Try a tasting flight of their main-stay brews, Clear Creek Gold, Evolution IPA, Mad Molly's Brown, Legendary Red, and Lookout Stout.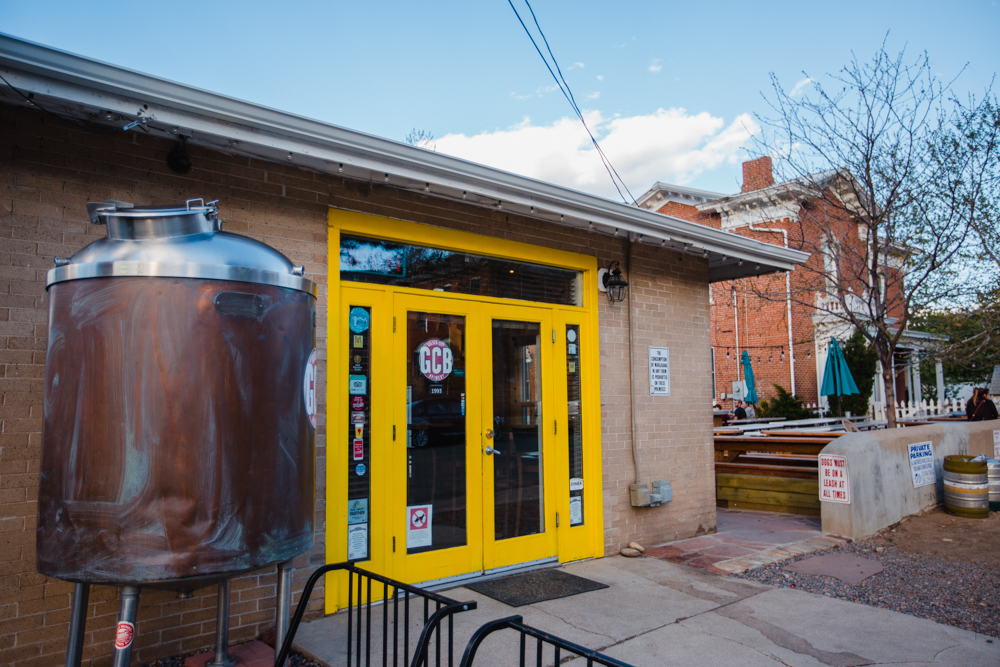 Once you're all finished trying beers at GCB take a nice little cruise ride (or walk) down the Clear Creek Trail path. If you're visiting in the summer you'll find the Golden Farmers Market to attend right off of the trail (Saturday's in June through October, 8:00am to 1:00pm), other days you might find a beer or bluegrass festival going on in one of the city's parks, or the Golden Fine Arts Festival which is held every August. Even if nothing is going on the day you visit, the creek path is a nice peaceful place to take in the views Golden has to offer.
How about some dinner? Pull up a chair at TrailHead Taphouse & Kitchen. Offering a large selection of rotating local craft taps and specializing in Cajun food (and pizza), you're sure to find something for your whole group!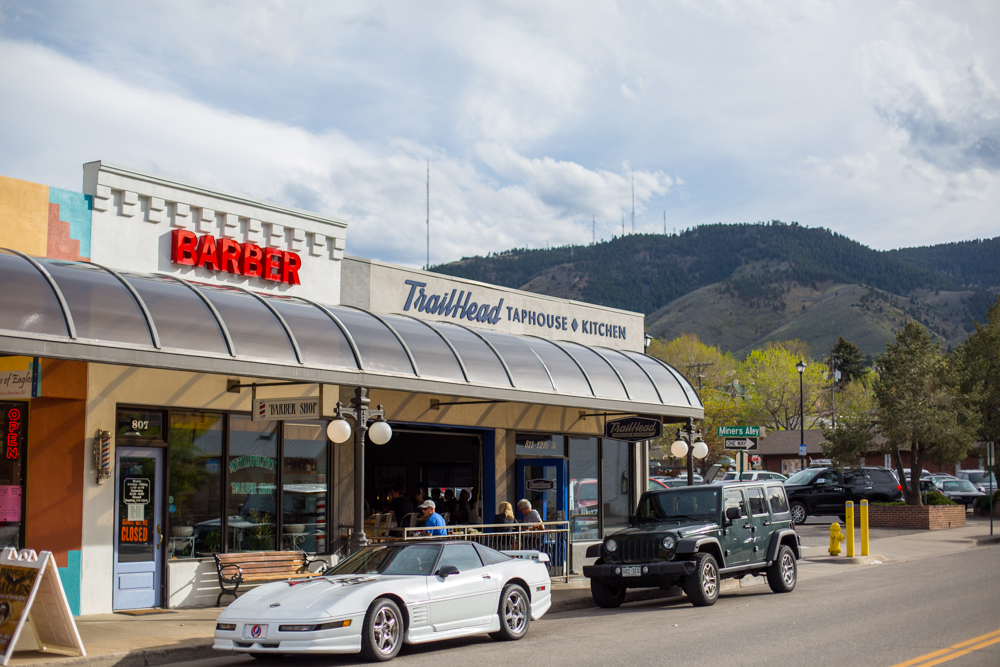 As Saturday comes to an end you might feel in the mood for a nightcap! After you check into your hotel (we suggest The Golden Hotel) head over to Golden Moon Speakeasy for one of their handmade libations. With a menu the size of a book featuring cocktails that include Port Cask Gin or Double Cask Rye it's hard to go wrong here! The speakeasy only serves products that they make themselves but they make nearly every type of main-stay spirit, so you're sure to find something to enjoy. They also have live music on various nights of the week.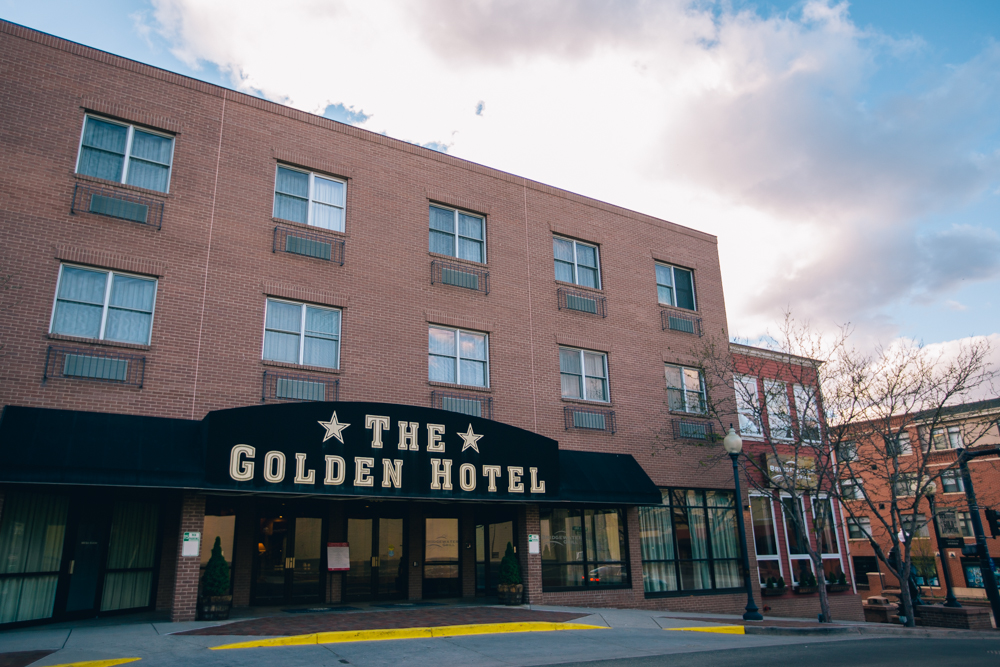 Day 2 – Sunday
Morning
Welcome to Sunday! If you might be feeling like you need a little bit of coffee to get your day going grab a cup over at Pangea Coffee Roasters, Golden's only micro-roaster.
Next, how about some brunch? Grab a table at Abejas, Golden's very tasty farm to table bistro. With plenty of egg dishes such as the Chorizo-Sweet Potato Scramble and some sweet dishes such as the Baguette French Toast you're sure to get your fill to start the rest of your Sunday out right!
In order to justify all of the beer you'll have consumed be sure to check out a local hike! Take the short drive outside of city limits to Golden Gate State Park for some much needed outdoor time. The State Park will cost you a minimal $7 entrance fee per car but it is worth it for the views. With numerous hiking trails to choose from you'll have plenty of options depending on difficulty and length of trail you are in the mood for that day.

Afternoon
After all of that hiking, Sunday's beer-drinking adventures mostly focus on Northern Golden spots. First stop, Holidaily Brewing Company, a truly 100% gluten-free brewery owned by Karen Hertz, who is one of the nicest brewery owners you might ever meet! With around 10 options on tap you could spend a while here trying them all and you would never know they were brewed with gluten-free grains such as millet and buckwheat instead of barley. Be sure to grab some of their cans to go, too!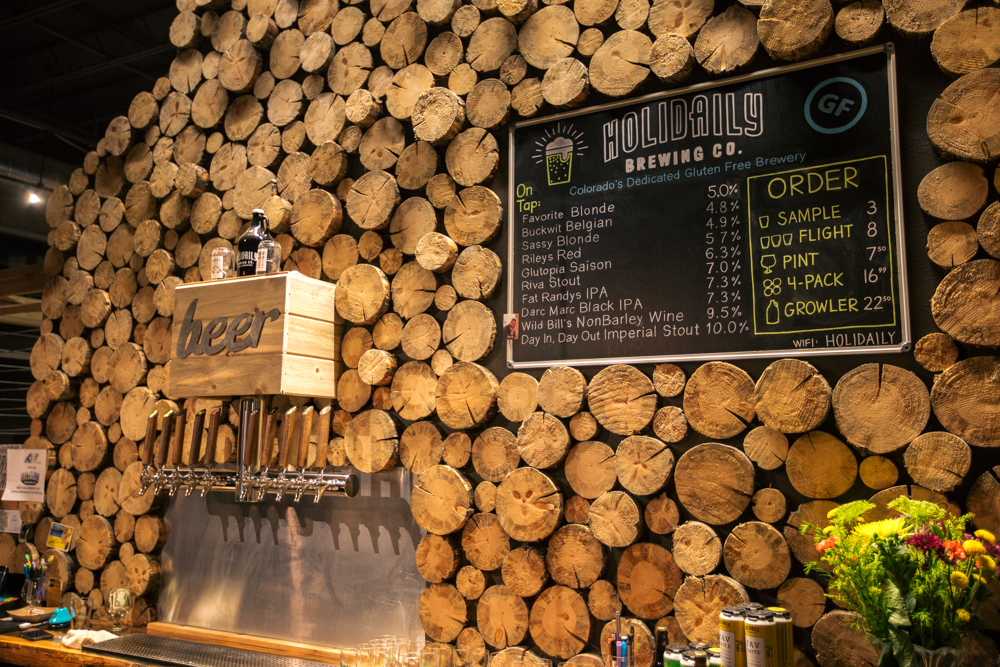 Up next on the tour, Cannonball Creek Brewing Company. Cannonball was founded in 2013 and they have been putting out great beer since day 1 and have garnered a reputation for their top tier approach toward hoppy beers. This GABF award winning brewery is always packed and parking can be tricky but the beer is worth it. The beer offerings are always changing but be sure to try staples such as the award winning Trump Hands Session IPA, Victorville Red or the Rosemary Sourdough Saison. If you can't decide try a flight of everything they have on tap.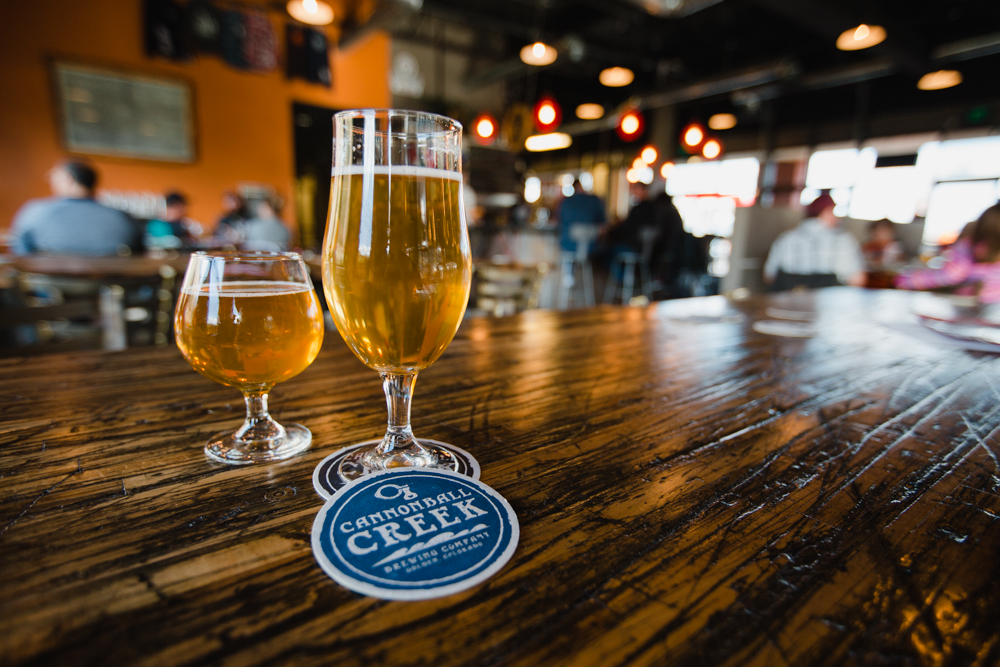 Evening
Wrap up Sunday evening by grabbing an early dinner at Bob's Atomic Burgers and then head to New Terrain Brewing Company. New Terrain is Golden's newest brewery, with lovely views of both North and South Table Mountain. There are mountain bike, equestrian, and hiking trails right behind the brewery, and a large beer garden to boot. How do you go wrong? Did I mention their beer is great too?! Grab an Abound Brown or Lost IPA and a seat to watch the sunset over the Golden valley. Relax, enjoy, you're Golden brewery tour is complete!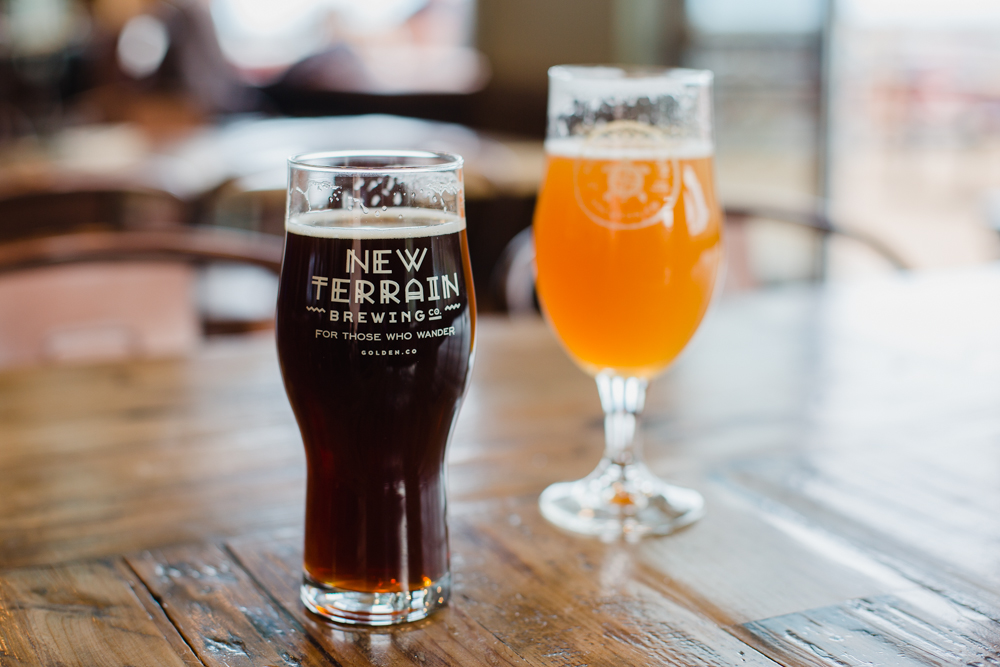 This post is brought to you by On Tap Credit Union, providing banking solutions to the residents of Golden, CO as well as brewers, beer fans, and community members throughout Colorado.
---