No Comments
San Francisco Beer Week | Galentine's and Valentine's Day Events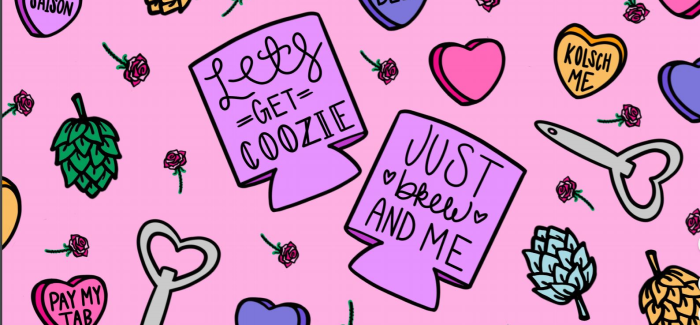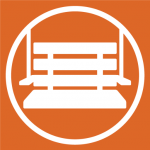 San Francisco Beer Week usually has it's opening gala the first Friday in February, which in its 10-day duration, usually aligns with Galentine's/Valentine's Day. Providing a choice of romantic, clever, and fun beer events that you can enjoy with any of the myriad of 'ships that exist in your life: friendships, partnerships, mentorships, acquaintanceships, self-care-ships.
Galentine's Day
This Thursday the 13th, there are several events happening around the Bay, for a full list you can always go to the official San Francisco Beer Week schedule. Come out and celebrate the womxn in your life this Galentine's Day, the day before Valentine's, made popular by the NBC comedy, Parks and Recreation.
"Oh it's only the best day of the year. Every February 13th, my lady friends and I leave our husbands and our boyfriends at home, and we just come and kick it, breakfast-style. Ladies celebrating ladies. It's like Lilith Fair, minus the angst. Plus frittatas." – Leslie Knope (season 2 episode 16)
For Beer Nerds
SF Beer Week Nightlife at the California Academy of Sciences will let your nerd side take over, indulge in at least a dozen breweries, maybe finally dip your toes in the homebrewing pool.There is even a special planetarium presentation from Fort Point Brewing Company's Director of Brewing, Mike Schnebeck.
https://www.instagram.com/p/B8AWjXmpzIl/
For the Competitive 
Everyone brings their own special and obscure knowledge to a trivia team! So gather your mightiest, your punniest, your most eclectic tastes to try and be crowned Supreme Ruler of Trivia. (Not an actual title but it should be)
Epidemic Ales- Ovaries Before Broveries
Pacific Standard Taproom- Live Music Trivia
https://www.instagram.com/p/B7o7zMjJhbR/
For the Nostalgic 
Whether it's for the game shows you used to watch when you were sick, or video games you played relentlessly, or board games we all played on family vacations we all have a twinge of nostalgia. Sip delicious beers while re-living some of your favorites with these events:
Original Pattern Brewing- Retro Game Show Night
Holy Mountain- Mario Game Night
The Game Parlour- Board Games and Brew
For the Foodies 
Beer pairings are on the rise, and SF Beer Week would be no exception. Take your foodie Galentine's to these for some delicious fun:
Mission Cheese: Mash the Patriarchy
Armistice Brewing- Schuck Buddies 
Fogbelt Brewing- Bacon and Beer Pairing
https://www.instagram.com/p/B8HXMOolxZO/
A Little Bit of Everything
If you are having trouble deciding or just want something for everyone, you can head to Harmonic Brewing in San Francisco who will be hosting a female-run businesses Galentine's evening called Female Focus. Having all female identifying artists, entrepreneurs, and chefs in attendance gives us real #womxncrushwednesday vibes, as Leslie Knope envisioned for the day, "Ladies celebrating Ladies."
https://www.instagram.com/p/B8Mocxthb9h/
Valentine's Day 
Friday the 14th is so much more than the romantic barrage of heart-shaped things, it can be used as a day to express your gratitude to someone that brings sunshine into your life. So whether you have a romantic evening you need to plan or just looking for some Friday fun, you can probably find an event in the SF Beer Week schedule.
Food is BAE
For when your love language is food.
Seismic Brewing- Beer Mine: Beer, Waffles & Live Music
Ghostwood Brewing Co- Taco Night
Woods Outbound- Bubble Bath: Oysters, Enobeers & Pet Nats
Tiger's Taproom- Pig Roast with Ambitious Ales
https://www.instagram.com/p/B8INWOiBpP6/
For the Last Minute Gifter
Forgot to get something for a sweetie, or do you find joy in shopping? Sipping while shopping makes everything better.
Pond Farm Brewing- Valentine's Pop-Up Market
Almanac Beer- Almanac and Friend's Night Market
https://www.instagram.com/p/B8Z9y8fB6RA/
For the Music Lovers
Amnesia Beer & Music Hall- Cans and Jams
Harmonic Brewing- Pride Prom
Original Pattern Brewing Company- Valentine's Kick Back Jazz Night
https://www.instagram.com/p/B7raGoQhmSV/
Just Here for a Good Time
Ferment.Drink.Repeat Brewing Company- F*ck Valentine's – Love Beer!
Black Hammer Brewing- Queer Dance Party
Sierra Nevada Torpedo Room- Kill the Kegs and Trivia with KQED's Bay Curious
Laughing Monk Brewing- Damn this VD with the Sisters of Perpetual Indulgence
https://www.instagram.com/p/B71kR6wJdDY/
Whatever your preference, drink local. Happy Galentine's and Valentine's!