No Comments
Scorched Earth Brewing Co. | Fierce Female IPA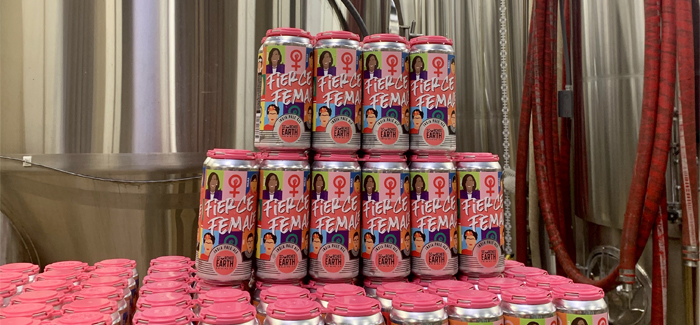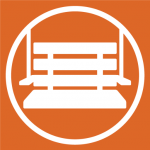 We know them. We are them. Fierce Female by Scorched Earth is a West Coast Style IPA brewed to highlight the contributions of women within the industry and around the world. This year, Fierce Female was reimagined. This beer recognizes strong women past and present, while also empowering the next generation of fierce females.
View this post on Instagram
Can Art
You're going to want to keep the can. Scorched Earth's graphic designer, Bianca Hervig, developed a patchwork design, illustrating influential women around the world. The design process was organic, led both by owner Jen Dallas and the female brewery team. The can features none other than RGB, Kamala Harris, Malala, Frida, Maya Angelou, Amelia Earhart, Anne Frank and Taylor Swift. The minimalistic illustration, bright colors and bold text inspire the initial purchase decision. What's inside the can keeps you coming back for more.
Flavor Profile
True to the West Coast IPA style, Fierce Female is brewed with a combination of hop varieties, including Citra, Centennial, Chinook, Simcoe and Azacca. On the nose, you get notes of grapefruit and spruce tips. Take a sip, and you experience more robust citrus flavors, which are balanced nicely with earthy pine notes. The beer is 7.4% ABV and 79 IBUs. It's balanced, but packs subtle heat with the higher ABV. Moderate carbonation, strong head retention and is an overall solid representation of the style.
Recommended Pairings
To complement the hop profile, grab a dish that pulls similar flavors. To amplify the citrus notes from the Citra and Centennial hops, you can't go wrong with some tacos al pastor (because you can quite literally never go wrong with that dish). For a different, but equally delicious approach, you can go for a spicier options, such as Thai or Indian cuisine.
Beer for Good
Fierce Female was designed with a charitable component in mind. Every purchase of Fierce Female benefits Girls on the Run Northwest Illinois. Ten percent of all proceeds from this beer will benefit this chapter of the organization. Why? To continue to empower young women through Girls on the Run's mission to build confidence in young women at a critical time in their lives. They accomplish this goal through teaching girls the importance of both physical and emotional health — running is just one of the many lessons.
Fierce Female may not be on shelves or on tap much longer, so get it while you still can. It makes the perfect gift for any fierce females in your life, yourself included.
Cheers!
Feature image by Scorched Earth Brewing Co.
---