No Comments
Strength In Numbers | Strategic Planning Holds A Spotlight At The Craft Brewers Conference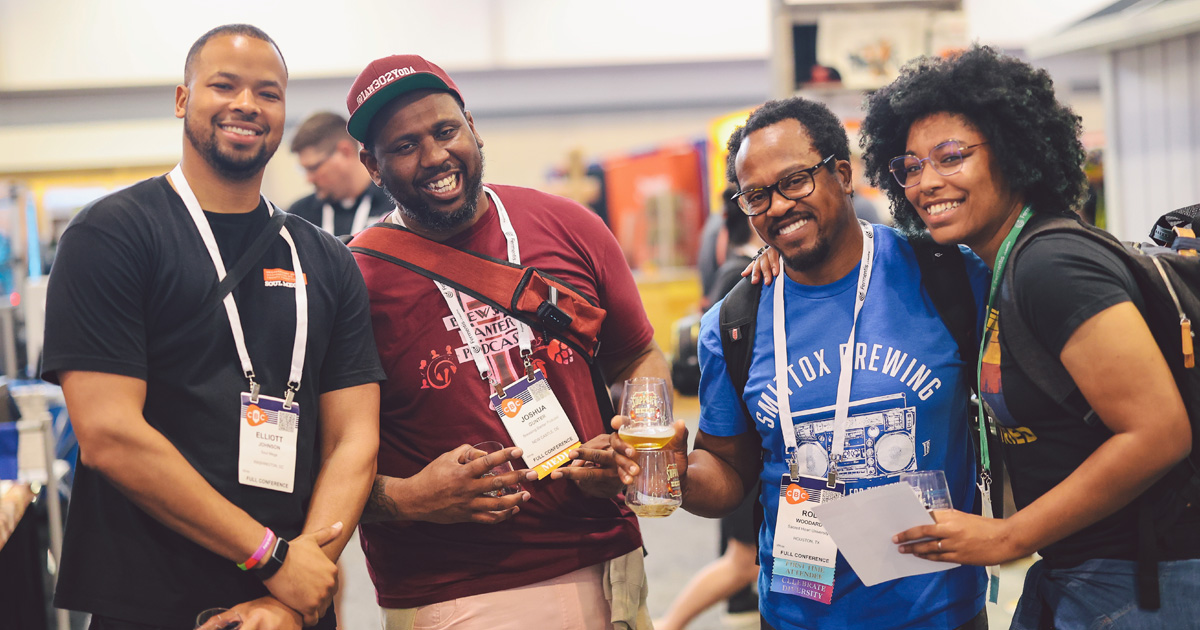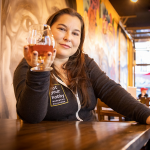 Number nerds unite! This was the call to action for many brewery owners, operators, and employees during the Brewers Association 2023 Craft Brewers Conference, which took place from May 7-10 at the Music City Center in Nashville, TN. So what's the noise about numbers and why should the craft beer community even care?
For an industry that has long been driven by aspirations of turning passion into a profession and notorious business bootstrapping with patchworked business plans, strategic thinking and financial literacy has not been top of the list for most brewery owners. This year proved different with buzzwords like revenue, COGS, sales, profit margins, economic conditions, competitive landscape, production efficiencies, inventory, and consumer purchase data joining the ranks with the likes of thiols, haze, and dissolved oxygen. The recognition of attendees that it's not the 2010s anymore and the craft beer competitive landscape has drastically changed was punctuated throughout the week. The issue is that many craft breweries either don't pay much attention to their numbers or just don't understand them. From the pre-conference financial leadership workshop to Bart Watson's keynote address, the Craft Brewers Conference this year was abundant with opportunities for breweries of any size to hone their number skills and begin paying attention to one of the most essential elements of operating a successful craft beverage business. Because it's pretty fun to innovate and tweak that latest recipe for a DDH Hazy IPA, but if your doors are closed, there won't be anyone to drink it.
Setting The Tone
The business outlook presented to the room of over 12,000 attendees on Day 1 of CBC by Bart Watson of the Brewers Association was to expect slow to no growth for at least the next few years. As the room collectively deflated and conspicuous glances were shared, Watson explained how as an industry we have to be informed about our current competitive landscape and economic conditions so brands can fully comprehend the upcoming challenges they will face. The message was not intended to scare everyone, but more of a cautionary tale for those that want to continue to thrive in the craft beverage space that you've got to get your house in order through strategic business planning if you want to weather the storm. 
"I'll boldly say that some type of forecasting/strategic planning is probably going to be useful for almost every business…the goal of much of this isn't to predict the future. It's to think through scenarios and so be more ready to adapt as changes unfold. Nobody forecasts perfectly, but the people who forecast are going to be more likely to be ready to react when things change."

– Bart Watson, Brewers Association
Details about specific craft brewery segments were also provided, exposing that "smaller" breweries that are not in distribution yet or nurturing a very small market footprint and brewpubs are still fairing quite well in that they still have a lot of room for growth. The largest folks in the bunch, the regional craft breweries, are fairing well because they have the agility and resources to pivot if and when needed. But it's the hearty crew in the middle, breweries that have a taproom plus a decent-sized distribution footprint and that have dipped their toes into chain sales, that have cause for concern. The middle is a difficult place to be in that you fall into a huge pool of other brands that look similar, cost about the same, are distributed in similar places and tend to get lost in the fray of lengthy craft beer menus or overwhelming shelf sets. Combine this with economic conditions that are less than ideal and you wind up with a huge portion of the LDA (legal drinking age) population floating around with decision fatigue on which brand they will spend their modest budget on if they are even sticking with beer as their drink of choice. Unfortunately, when budgetary constraints affect consumer purchase decisions, the market will experience brand trade-downs or complete switchovers to beer substitutes. So while consumers might not be "brand hopping" amongst craft competitors, they are often jumping ship completely to other categories or other beverages entirely.
Speaking of other beverages, "beyond beer" was another buzzword of the conference. Craig Purser, NBWA President and CEO, told the audience that "NBWA members believe that within five years, up to one-third of the products in the warehouse will not be traditional beer but products including wine, liquor, and non-alcoholic beverages." So larger craft brands that have the financial resources to make changes to their portfolios with line extensions and forays into different beverage categories will fair better through these low points of decreasing demand for craft beer by easily pivoting according to changing consumer tastes and purchasing power. One way to keep tabs on consumer purchasing patterns is to watch industry data trends. "Performance benchmarks (market based or financial) help you understand the context you are operating in and may provide new insights into challenges, opportunities, or questions your business is facing. No one's business is going to follow a template, and local and brand context is always going to be incredibly important, but comparisons to industry trends help you step outside those day-to-day details and think about the long-term bigger picture" states Watson.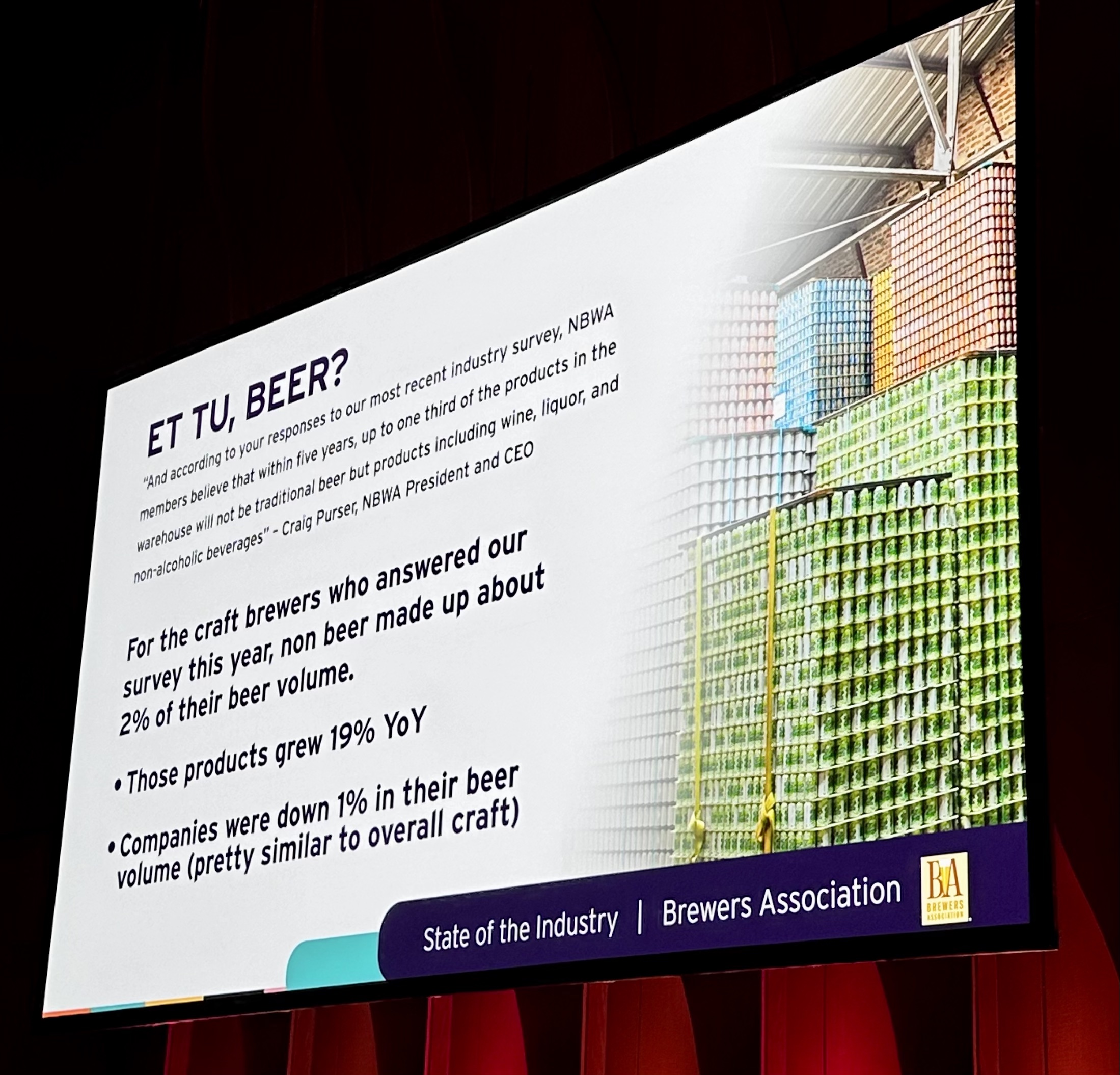 Educational Sessions
To reinforce the strong message of essential financial literacy given during the keynote address, the BA also arranged for multiple educational opportunities for brewery attendees to learn more about how to get their business plans in order. Before the conference even began, attendees could opt into an all-day pre-conference session entitled the "Business Financial Leadership Workshop", which sold out very quickly after CBC tickets were put up for sale on the website. So why did a standalone financial workshop sell out like hotcakes this year? Chris Farmand, CEO of Small Batch Standard and speaker at CBC 2023, states "COVID was a stay of execution for breweries. The cash flew in and gave them a lifeline. Here we are in 2023, the reckoning. Brewery owners must understand what positively drives their bottom line." Audra Gaiziunas, owner of Brewed For Her Ledger, notes that "our post-COVID operating models have now forced us to focus our attention more deliberately and strategically as to how and where our funds should be spent. Labor spending has risen for my brewery partner base, on average, by 9.5% year-over-year. Our interest rates on our debt have risen and continue to rise, leaving us less cash to spend on value-added initiatives, including our people. As growth has slowed for us as an industry we have to now focus on becoming more efficient with our resources and choose where to invest much more pragmatically."
Brewery owners must understand what positively drives their bottom line

– Chris Farmand, Small Batch Standard
The speaker lineup for this session was stacked with some of the most brilliant minds in the craft beer financial space, including Nicole Smith, Paris McFarthing, Maria Pearman, Chris Farmand, Audra Gaiziunas, Richie Saunders, Larry Chase, and Kary Shumway. Not only did attendees get to hear these experts speak, but they also walked away with deliverable tools to help them with their brewery financials and got the chance to engage in interactive break-out sessions to help work through some common financial issues in a group setting. Just a few of the many topics covered included how to calculate the cost of goods sold, revenue and sales forecasting, operating expenses, calculating overhead costs, and most importantly, how to integrate all this knowledge into your team dynamic and daily business. And instead of a typical collection of presentations, the Business Financial Leadership Workshop allowed for roundtable discussions where attendees could freely ask questions and seek answers from experts, as well as their peers.
To reinforce the importance of financial literacy throughout the week, the Business and Leadership track of CBC offered up additional opportunities for breweries to hone their number skills even further. Sessions on opening up a second location, tax savings, the administrative landscape for various brewery business models, and cash flow planning were all well attended, which leads to a reasonable assumption that breweries are hungry to improve their business strategies by understanding their numbers.
Hope Is Not A Strategy
Another common theme throughout the business tracks at CBC this year was the mention of strategy. By itself, the term strategy is a vague concept to toss around as a fancy word during presentations, but a lot of speakers this year dug into what this actually looks like in real life for craft brewery owners and operators. The typical craft beer model of bootstrapping your way into the industry with nothing but passion and sweat equity won't cut it anymore. With harsh economic conditions, fickle consumers, and increased competition in the marketplace, opening and operating a profitable craft beer business is more nuanced than ever. Many speakers made mention of advanced business operating systems that typically would be way over the heads of many decision-makers in years past, but this year they seemed to land firmly in place as attendees scribbled furiously into their notebooks and snapped photos of speaker slides. Nods were given to books like Traction by Gino Wickman, The Great Game of Business by Jack Stack, and The E-Myth by Michael E Gerber. What all these entrepreneurial concepts have in common is that you need a system for your business. It doesn't matter what specific system you choose, but you need repeatable processes and a solid understanding of your revenue drivers.
Gaiziunas believes that financial literacy is the key to long-term growth. She states "Once you understand your brewery's financials, you can track specific key performance indicators that impact your brewery's bottom line and make sure those indicators are aligned with your long-term goals. In other words, you gain an understanding of the impact of your actions on the brewery's financial health in order to become more efficient. The more efficient you are, the more money you save…financial literacy also offers you the opportunity to make more informed business decisions by approaching problems with a new toolkit." Strength in numbers, at least in knowing your numbers, came up in almost every single finance track workshop throughout the week. Kary Shumway of Craft Brewery Financial Training sent a recap of sorts to his email community during and immediately following CBC to drive these points home, he states "Use Drivers, key inputs that drive financial outcomes, to forecast brewery numbers…and use Key Metrics, like sales/BBL or margin % or yield % on BBLs brewed, to summarize and communicate financial information." If you missed all the juicy number action during CBC this year, the BA makes all conference sessions available to BA members about 6 months after the event, so keep an eye out for the announcement of the posted recordings.
Inclusivity is Worth Your Time
Diversity, equity, inclusion, and wellness were also themes prominently featured on the agenda at this year's Craft Brewers Conference. The Thrive session track included a pre-conference workshop plus multiple speakers throughout the week leading educational sessions about DEI, HR, and wellness topics. But this year was a bit different in that Thrive speakers also addressed how these themes directly impact the profitability of your craft brewery business. Historically speaking, thriving company cultures that are inclusive and welcoming spaces are more profitable than those that are not. Attendees got the chance to learn from Katie Muggli of The Infinite Ingredient how employee mental health can affect your bottom line if you don't address at-work burnout, which can lead to costly turnover. Employee turnover was the catalyst for other HR-related sessions like "10 Must-Have Legal Documents for HR Compliance", "Are You Okay? Navigating Burnout, Secondary Trauma, and Mega-Threats as Agents of Culture Change", and "The Profit Behind Prioritizing Your People." Another way to retain employees is to foster their professional development, which was covered in a session led by Gary Nicholas, author of Crafting Brewery Culture: A Human Resources Guide for Small Breweries and the Operations Manager for Santan Brewing Company, that put an emphasis on offering educational opportunities to your staff to enhance operational resiliency. How your brewery infrastructure impacts your income statement was also given a front seat in a session titled "Put Your Money Where Your Values Are: Social Equity Procurement Programs for the Craft Brewing Industry." And to put an exclamation point on just how important DEI, HR, and wellness are for owners and operators to acknowledge and observe, one of the last sessions of CBC, "Safety and Solidarity: LGBTQ+ Advocacy during the Culture Wars," allowed for roundtable discussions amongst industry members and thought leaders to build a database of real-world ideas for how you can incorporate DEIJ concepts into your business and how that leads to long term success. 
Leveling Up
While there were many sessions at CBC this year that covered various topics within the back-of-the-house arena, the general feel of this year's event was that craft beer as an industry has evolved into a major player in the consumer packed goods industry and it's time for owners and operators to step up the plate with their business acumen. Decision-makers need to get out of a scarcity mindset and acknowledge that there are opportunities to be had in the craft beer space despite the challenges that we face, but you've got to put in the work to reap the rewards.
---