No Comments
The Return on Investment of CBC 2022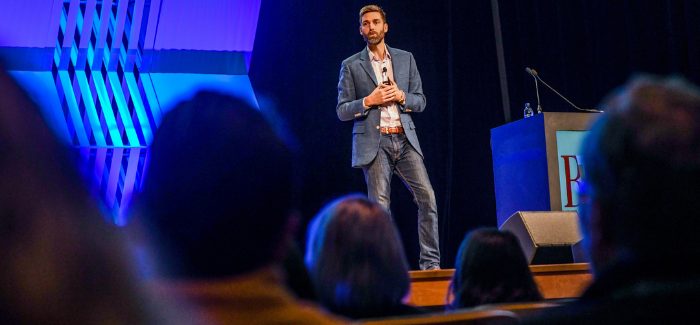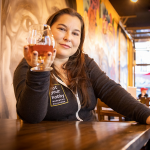 For a vast number of current and aspiring beer professionals, the annual Craft Brewers Conference hosted by the Brewers Association is THE go-to industry conference for all things beer-related. It's four full days of seminars, workshops, and social networking events, plus a seemingly endless trade show floor ripe with vendors enthusiastically waiting to sell you everything from gaskets and exotic hops to insurance and glycol systems. Most attendees return home with swag bags full of branded goodies and heads full of ideas. But what's the true return on investment (ROI) of attending the Craft Brewers Conference when it comes to growing the bottom line of your brewery business? If you or your team didn't attend the conference, this will give you some insight into what was missed and for those that did attend, some ideas for how to revisit sessions and take advantage of all that was offered to help you optimize the business side of your brewery.
Human Resources
The human resources arm of any business is vital, but with recently elevated awareness around inclusivity, equity, and social justice (IEJ) efforts within the craft beer industry, focus on HR principles and practices has reached priority status for many. A multitude of sessions, seminars, and workshops were offered at CBC this year and were well attended, which is a great sign, as CBCs of the past have dipped their toes into the IEJ waters but with minimal interaction and low attendance from the general craft beer population. Human resource-focused sessions were peppered into the Business & Leadership track and the Craft Beer Culture track. Topics included cultural appropriation, utilizing philanthropy in your business model, inclusive communication practices, mental health, embracing your community within your taproom, active bystander training, diversity of the beer industry, and creating healthy company cultures. There was even a dedicated self-care lounge area on the lower level of the Minnesota Convention Center for those that felt overwhelmed by the conference and all its happenings, offering up mini-sessions of chair yoga, meditation, and breathwork or simply just a place to chill if needed.
The day prior to the official conference opening, CBC offered a host of typical pre-conference workshops covering topics like TTB regulations and draught quality, but this year offered up something brand new – the THRIVE workshop. The full-day event focused on the mental and physical well-being of brewery teams and was led by the BA's Equity & Inclusion Partner Dr. J Jackson-Beckham. Attendees received access to panel discussions, breakout sessions, workshops, mini-consults with industry experts, and special seminars dealing with everything from equity scorecards for your business, advanced allyship and co-mentoring, and putting HR policies into place without an HR department, to creating safe and respectful workspaces, mental health, community building, inclusive marketing practices, equitable management techniques, honest communication, and reflective practices. The human investment factor of the craft beer industry was blatantly obvious and carried the highest ROI at this year's conference. The invaluable information given was immediately actionable, approachable, and feasible for breweries of any size that want to foster healthier, more profitable company cultures.
For most CBC attendees, HR services and practices have been luxury that few can afford, but with the evolution of our society at large and legal drinking age consumers now putting more emphasis on the human element of the brands they buy, breweries can't afford to ignore the health of their company cultures and how they can impact the communities around them. If anyone who thought the BA was having a performative fleeting moment with IEJ efforts at last year's CBC in Denver, you now stand corrected. Evident also in the announcement of the formation of a Human Resources Committee within the Brewers Association with Holly Haslam as their new official HR Partner. The message was loud and clear – investing in brewery human capital is never a bad business bet, which was front and center in Bob Pease's intimate interview with Modern Times Beer's new CEO, Jennifer Briggs. This brutally honest conversation left no stone unturned in the awkward at best organizational snafus of Modern Times Beer over the past few years. Briggs served up high-level, C-suite company culture insight that any brewery business owner would be wise to absorb for their own organization, despite the unpopular opinion of some extremely unprofessional hecklers from the back of the auditorium.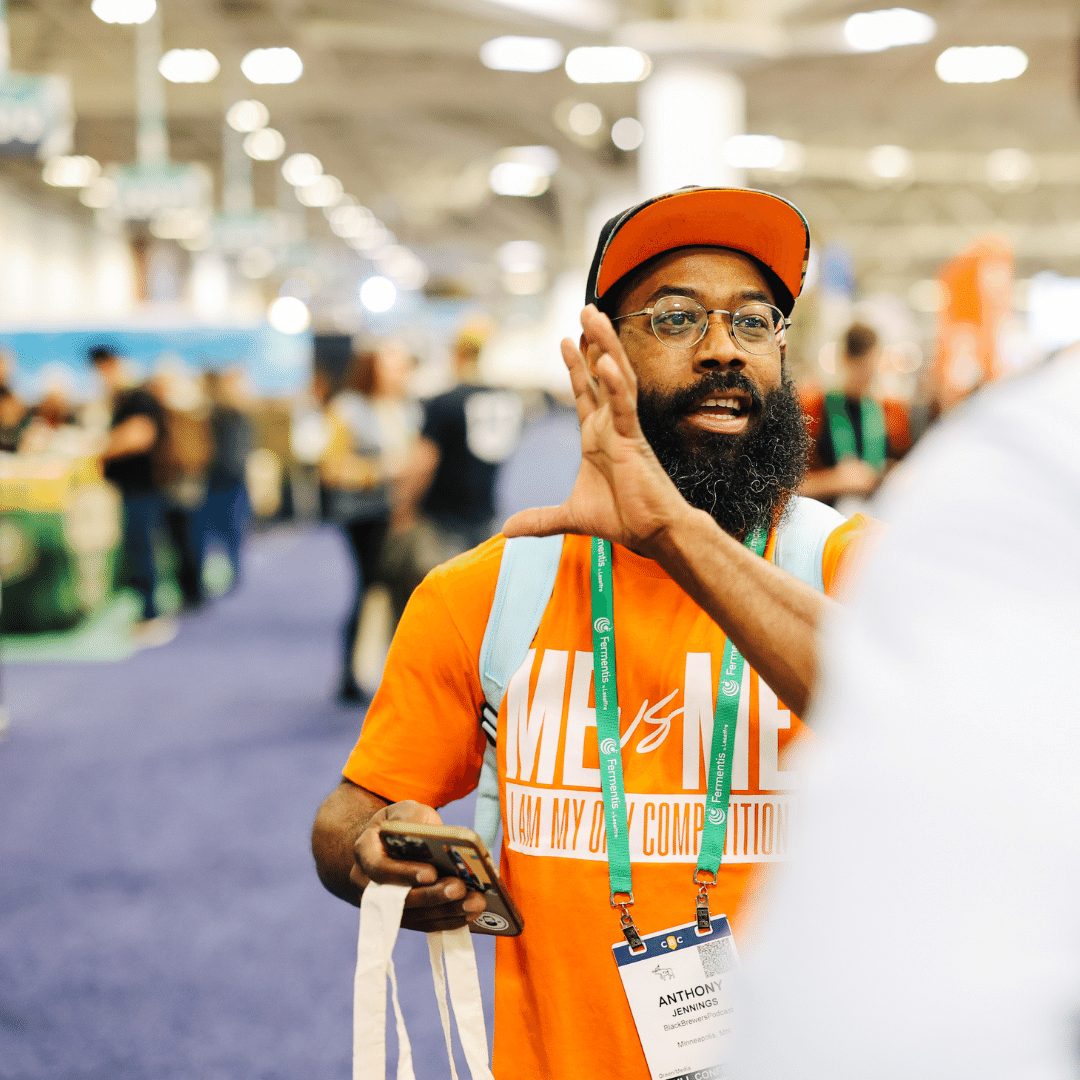 Finance
Oh finance, the often overlooked and underappreciated aspect of the business world that never gets enough attention that it deserves. CBC 2022 actually came in pretty hot this year with some great finance sessions, even if the session titles didn't elude to the profitable financial tactics that were woven into the panel discussions, solo presentations, and keynote address. Up first, the general Keynote Address was headlined by Natalie Cilurzo, co-owner, and president of the Russian River Brewing Company, but also included Tim Wu from the US National Economic Council and Mark Sorini, General Counsel for the Brewers Association. The keynote address was a cautionary tale for all in attendance, addressing the challenges of our current beer marketplace, the impact of competition at all three tiers of our industry, and the various internal roadblocks within our own company cultures that can impact long term business growth. If forced to pick one replay to watch from this year's CBC, it would be this one.
Other extremely beneficial sessions included how to diversify your product offerings, incorporating philanthropy into your business model, strategic business and organizational planning, B Corp certification, tax, and legal best practices, securing financing for expansion efforts, and how to build financial KPIs for your brewery. The standout sessions in the finance arena included "Show Me The Money! A Crash Course on Organizing and Ultimately Closing on a Capital Raise" presented by Karen Hertz, founder of Holidaily Brewing Company, and "Your Brewery Financial Toolkit: A Crash Course on Financial KPIs to Guide Your Brewery to Better Profitability" presented by Chris Farmand of Small Batch Standard and Adam Robbings of Rueben's Brews. The names might be lengthy, but the information given in these sessions was quick and actionable. Any business-savvy breweries would be wise to watch these replays at the minimum, but the entire lineup from the finance perspective this year was a refreshing reinforcement that the BA does need you to pay attention to your beer business.
Marketing
The return on investment of the marketing-focused offerings this year at CBC 2022 clocks in at a mediocre third-place finish. As part of the Sales, Distribution, and Marketing track, sessions included topics like consumer subscription programs, how to customize your social media marketing, incorporating your community into your marketing plans, how to set your marketing budget, and insights into marketing and consumer sales analytics. A full session on Tuesday about "Leveraging Technology to Enhance the Guest Experience" presented by Douglass Miller of Cornell University and Sarah Jane Curran from Marriott International provided excellent tips for how to incorporate digital marketing tactics and techniques like QR codes into the consumer experience to assist organizations with data collection that will lead to better business decisions. For those that did not attend in person and have access to replays, this session should not be skipped. "Crafting A Marketing Budget for Any Size Brewery" on Tuesday was a highly anticipated session and packed to the gills. The presentation was easy to follow and approachable for most who don't have any marketing experience and the panel gave some wonderful advice about factors that contribute to the structure of a marketing budget, but the statistical breakouts of what breweries should be spending on their marketing budgets were unfortunately not accurate. For example, beginner marketers were instructed to spend 1-2% of their top-line revenue on a simple, uncomplicated start-up marketing plan. This is nowhere near the ballpark industry benchmark of 7-12% for consumer packaged goods, especially in the start-up and growth phases of their product life cycles.
For many attendees, trying to decide which sessions to attend at CBC comes down to the title of the session and the brief description of what will be discussed. Sometimes what you read and what you get can be quite different, which seemed to be the case for many of the marketing sessions this year. "Instagram vs Reality: Analyzing Beer Trends at Restaurants" was focused on how to use data from social media to help production teams determine what types of beer might succeed in the On-Premise channel, although most attendees expected a session about Instagram marketing. With over 80 presentation slides, this session was actually a stand-out in terms of decoding consumer trends to help breweries increase sales but were a bit long and the big takeaways seemed to get lost in all the long-form content. "Micro Marketing and Consumer Dynamics" was also a bit vague with their title and should have prefaced the session with a warning label that this talk was intended for only brands selling beer in the wholesale channel and only for those that can afford expensive syndicated scan data from the likes of companies such as Nielsen and IRI. This panel discussion was more sales than marketing and as the session ran on, the sparser the crowd got.
Sales
To properly assess the ROI of the sales-focused sessions at this year's CBC, you would need to pick a team – on-site (taproom) sales or off-site (retail) sales. The true value of the presentations this year based on your own standpoint will be drastically different. If breweries were focused on ways to help them improve taproom sales, the value of the sessions was a strong B+, but if your organization was there to learn about ways to increase off-site sales, the grade is closer to a D- at best. With 5-7 breakout sessions directly related to improving taproom sales, on-site was clearly the focus for the BA selection committee. They can't be faulted too much for this though, as things have never really been the same for taprooms since March of 2020. But with the surge of beer brands that started packaging and entering the retail space of the US beer market, there are many organizations that expected more content at CBC to be focused on how to help them improve sales in the wholesale channel. With the obvious absence of a retailer panel this year and only 2 total sessions even remotely associated with off-site selling, many attendees were shorted vital educational opportunities about how to assist them in tackling the daunting retail landscape of today's modern craft beer marketplace.
One highlight of the sales education track was the session entitled, "National Accounts 101: Building Your Team, Presenting to Retailers, and Supporting Placements." This is a must-watch replay. The panel was very clear about who should be in attendance, and what they would provide during the session, and made their presentation very approachable and free of industry acronyms from the national accounts channel that seem to trip up most supplier partners. This break-out session was the hidden gem of the entire business track, providing insight into how to gain mind share with national account buyers and how to properly foster relationships with chain retail accounts.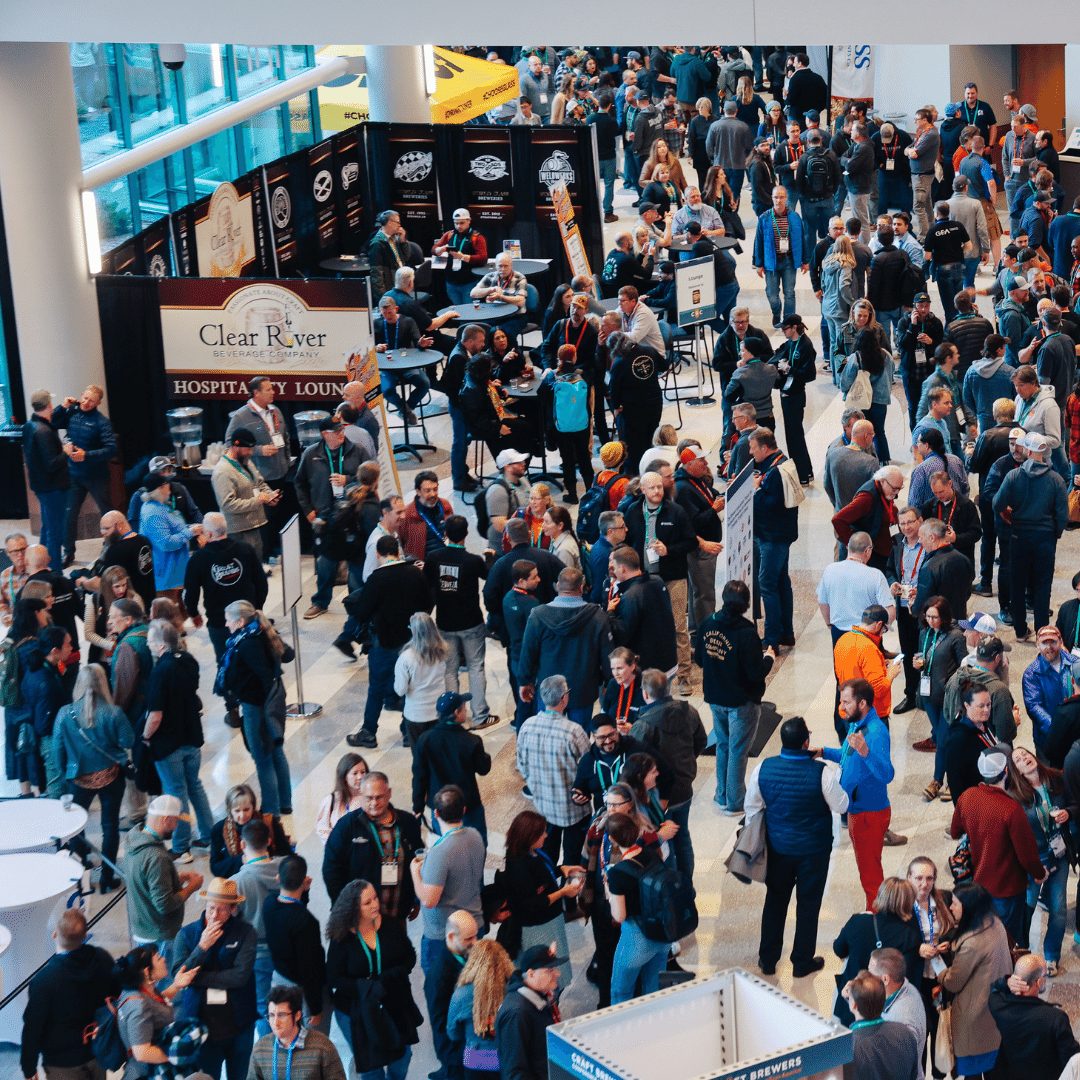 Distribution
Another glaring omission from this year's business track was the lack of a distributor panel. While CBC is historically famous for including a distributor panel of executives employed by very large, wholesale corporations, it would have been nice to at least see someone from the middle tier give their two cents. With the release of the White House Executive Order in February 2022 addressing competition in the Beer, Wine, and Spirits Industry highlighting drastic consolidation in the middle tier and bizarre crossover mergers and acquisitions like the purchase of Canarachy Craft Collective by Monster Beverage in February of 2022, it would have been more beneficial to provide suppliers in attendance with insights into the current beverage distribution landscape. While representation from the wholesaler side was disappointing at best, there was a singular session on distribution that proved to be very informative and beneficial for supplier partners of any size, entitled "Distributor Partnerships: From Dating to Divorce." Led by Shauna Barnes of Kaleo Legal, who gave an outstanding presentation on distribution contracts this year during a recent Brewers Association Collab Hour, the panel addressed the various stages of relationships that suppliers might find themselves in with their wholesale partners. This was not only an excellent overview of how the process of alignment with a distribution partner plays out, but also included contract red flags, tips for fostering strong relationships with distributors, and exit strategies if things happen to go wrong. Unfortunately, the overall impact of distribution-focused education this year left much to be desired.
Overview
Viewing CBC 2022 as an investment for your craft brewery business should be in the Buy category. While the conference is not perfect and continues to lack some pertinent business insight for brewery professionals, there's a little bit of something for everyone in the industry and remains to be a can't-miss educational opportunity for your beer-focused organization.
---