No Comments
Hooray for Craft Beer! | A Review & Interview with Author Em Sauter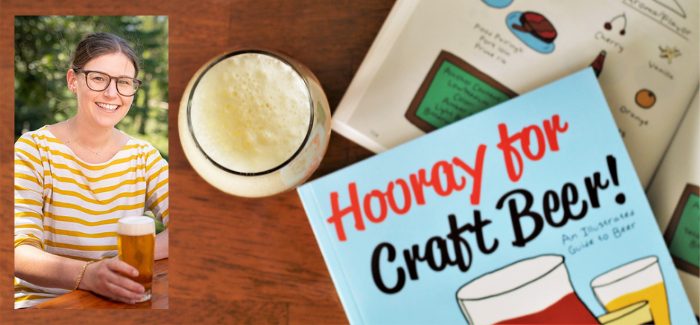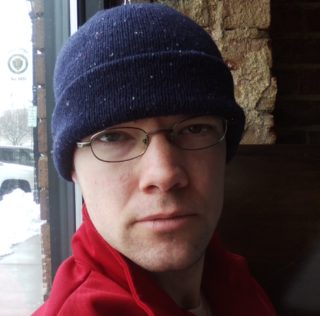 Hooray for Craft Beer!, the new book of educational beer cartoons from Em Sauter of Pints & Panels, celebrates learning about beer in an inclusive and non-intimidating way. The follow-up to 2017's Beer Is For Everyone (of Drinking Age)!, this new title from Brewers Publications issues an invitation to people of all levels of beer knowledge to enjoy and understand our favorite beverage.
Brewers Publications normally focuses on technical brewing books, and Sauter was excited the Brewers Association's publishing arm wanted to give Hooray a home.
"It was really interesting that they wanted to take a chance on something outside their wheelhouse," she explains, describing the book as a "beer 102" class for folks who know a little about beer but want to learn more in an easily-digestible way. Sauter is an Advanced Cicerone who has worked for highly respected breweries, but she has a knack for translating complex information into simple, understandable graphics and comics.
"Just because the art is simple doesn't mean what you're explaining has to be," she observes.
The Fine Art of Beer Cartoons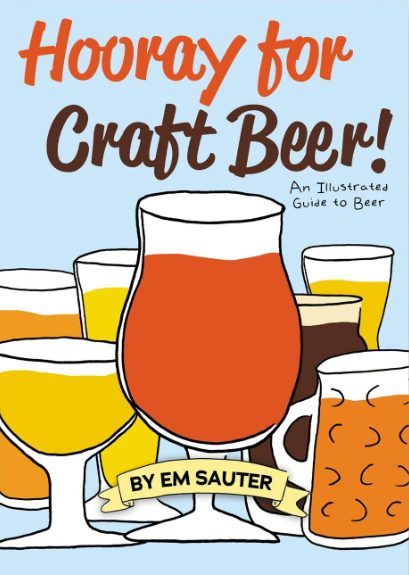 Sauter earned her Masters in fine arts from the Center for Cartoon Studies in Vermont in 2011, and she began her beer comic strip Pints & Panels in 2010 as both a drawing exercise and a way to catalog the excellent beer she was drinking and learning about at the time. The strip (named by an ex-boyfriend with whom she is still friends) grew in popularity over the following years, and in 2018 Sauter decided to shift its focus from beer reviews to beer education. The transition was as much about Sauter's own desire to learn as it was to provide study resources for others.
"As a visual learner studying for the Advanced Cicerone and then the Master Cicerone exams, I wanted an easy way to figure out [beer stuff]," she explains. "I'm not great at science. When you're trying to learn about isomerization, mashing regimens, beta amylase, off flavors, etcetera, those are very scientific. How do I teach myself and others these pretty scientific things?"
While her cartoons were helpful in her own quest to understand beer better, Sauter wanted these resources to be available to everyone to help counteract the flood of erroneous beer information available online.
"If I want to learn something about beer and I Google it, it's often wrong," she laments. "There's so much misinformation in beer. One reason Pints & Panels is free is because I want to make sure people have accurate, easy-to-find information about beer that's true."
Keeping these resources free has been important to Sauter, who comments on how expensive formal beer education can be for folks preparing for certification through an organization like the Cicerone Certification Program. This accessibility fits with her desire for everyone to be able to enjoy beer.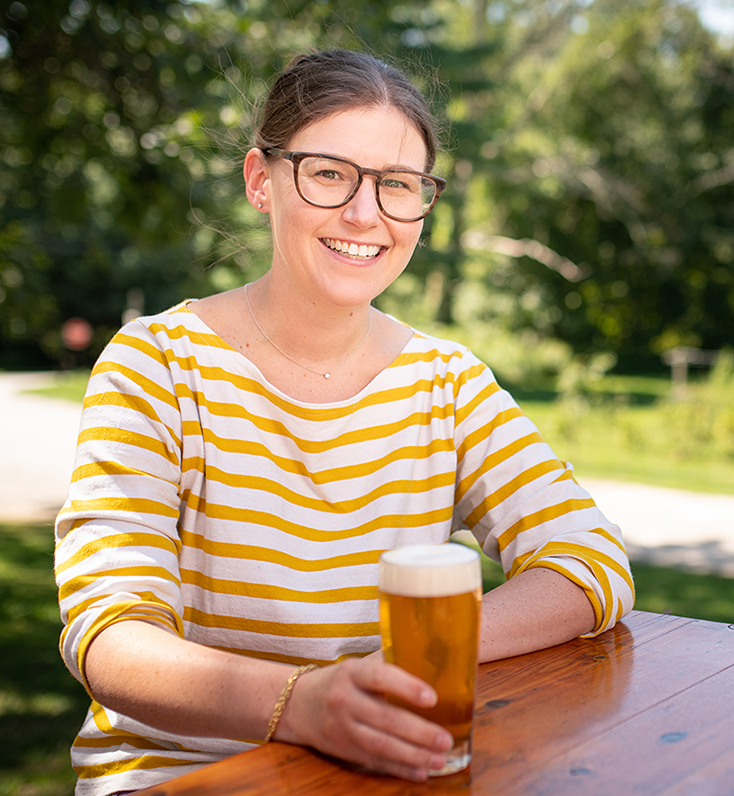 Everybody Is Welcome
Hooray for Craft Beer! covers the content of many introductory beer books before it, but the bright, friendly visual format makes the information feel fresh and new. It begins with a guide to how to taste beer and walks through the history of beer before settling into an in-depth section on the processes and ingredients of brewing. The second half of the book is taken up with style descriptions, with each page featuring a different beer style and offering flavor notes and ingredients. It concludes with a section on how best to serve and enjoy beer, and even includes a few pages of definitions for beer slang terms.
Throughout the book's journey, Sauter's cartoon avatar—by now widely recognizable on social media—guides the reader through the complex world of craft beer with a friendly smile and a welcoming attitude. This tone is central to Sauter's perspective on the beer world.
"With Pints & Panels, every beer flavor is welcome, every beer geek is welcome, every newcomer is welcome," she asserts. "Everybody is welcome."
She isn't concerned with influencing people's tastes in beer; she just wants them to give it a try and feel free to figure out what they like—whatever that turns out to be.
"Why would I tell someone what they can and can't drink? It's none of my business," she says with a laugh. "Drink what you like, with a little bit of an asterisk: get out of your comfort zone once in a while. If you're just crushing the hype stuff, fine. If you're a stickler for the traditional, great. If you're a new beer person and you're intimidated, Pints & Panels is there for you. Drink a beer, have a good time, ask questions. Pints & Panels is saying, 'come on in and sit down, have a beer. Let's learn about it together.'"
Hooray for Craft Beer! Is available now from the Pints & Panels & Brewers Publications websites and your favorite independent bookseller.
You can listen to David Nilsen's full interview with Em Sauter for his Bean to Barstool podcast here:
---