#BeerSales – PorchDrinking.com
August 31, 2019 | Pam Catoe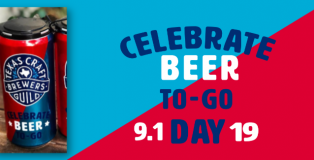 On Sunday, September 1, Texans will finally have the opportunity to take beer home from their favorite craft brewery, which makes Texas the final state to allow take-home sales from a manufacturing brewery.
A brief history: Texas brewers have been fighting for reforms for more than a decade that would allow them the same benefits a winery, brewpub, or distillery enjoys — allowing visitors the ability to take home their product. Finally, during the 86th Legislative session, the law passed with a tremendous effort from the Texas Craft Brewers Guild, brewers and thousands of supporters.
January 26, 2018 | Pam Catoe 1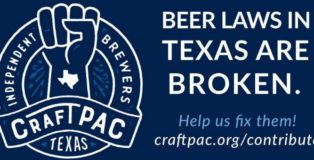 Beer Laws in Texas are Broken. That is the headline of the newly formed Political Action Committee aimed at protecting the rights of Texas breweries and championing for constructive, common sense legislative reforms. CraftPAC was established by the Texas Craft Brewers Guild earlier this week to raise funds that will be used to support various political initiatives designed to improve job growth and the economic impact of the Texas brewing industry.