#beermarketing Archives – PorchDrinking.com
January 30, 2023 | Jereme Zimmerman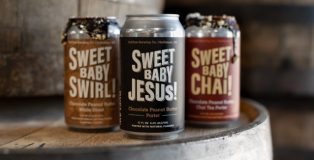 Have you ever tried a beer that was so unexpectedly good that you immediately exclaimed your surprise at its serendipitous deliciousness out loud? Maybe it was another beer, but probably it was DuClaw Brewing Company's Sweet Baby Jesus! Peanut Butter Porter.
May 24, 2022 | Julie Rhodes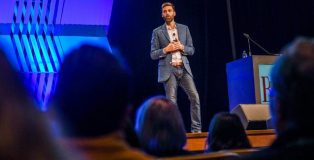 For a vast number of current and aspiring beer professionals, the annual Craft Brewers Conference hosted by the Brewers Association is THE go-to industry conference for all things beer-related. It's four full days of seminars, workshops, and social networking events, plus a seemingly endless trade show floor ripe with vendors enthusiastically waiting to sell you everything from gaskets and exotic hops to insurance and glycol systems. Most attendees return home with swag bags full of branded goodies and heads full of ideas. But what's the true return on investment (ROI) of attending the Craft Brewers Conference when it comes to growing the bottom line of your brewery business? If you or your team didn't attend the conference, this will give you some insight into what was missed and for those that did attend, some ideas for how to revisit sessions and take advantage of all that was offered to help you optimize the business side of your brewery.