#CraftBeerCommentary Archives – PorchDrinking.com
June 1, 2018 | Mathew Powers 1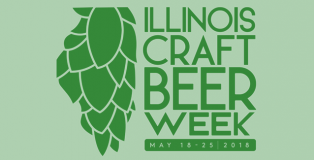 The inaugural Illinois Craft Beer Week (ICBW) replaced the former, annual Chicago Craft Beer Week (CCBW), but both the kick-off and closing festivals took place on Chicago's north side, and most of the intra-week events occurred within the nation's third-biggest market, which also happens to be where the vast majority of Illinois breweries operate. So, as they say, "A rose by any other name." Nevertheless, the 2018 version is in the books and once again demonstrated that the enthusiasm for craft beer remains high. There are nuances to the industry and week-long festivities worthy of mentioning, so let's take the time to note a few observations made during ICBW.
December 28, 2017 | Taylor Laabs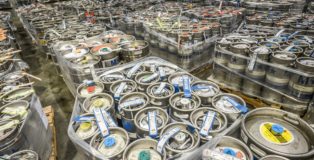 It has been another exciting year for the craft beer market, and with more than 6,000 craft breweries operating in the U.S, it's safe to say that craft beer has become a viable economic institution in the United States. That said, the beer market overall is stalling – with stagnant year over year growth across the larger industry. Bart Watson, the Brewers Association's chief economist, told the St. Louis Post-Dispatch that "the total market growth for craft brewing production is slowing down… It's still growing but not at the double-digit rates we saw over the past decade." So, has craft beer hit a plateau that many predicted? Or do craft breweries find new avenues to expand and improve?