No Comments
The Ultimate 6er | Barleywine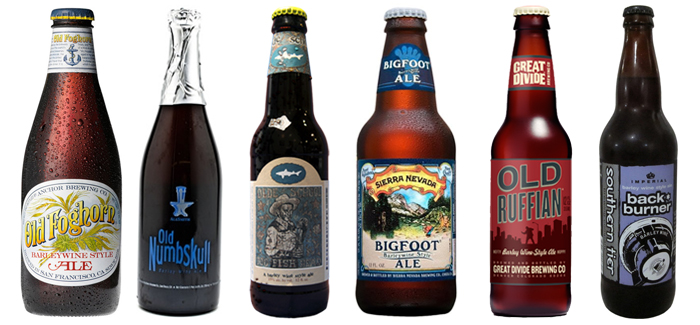 I love all things barleywine. Although I enjoy them year round, I believe that fall is the best season to sit back with a slow sipper and truly appreciate this robust style of ale. If you are like I am, handsome and mad-funny, barleywine ales stir up a slew of recollections and a certain sense of decadence. I picture a dreamy, dreary evening spent in front of the fire (insert favorite place to hang out) with a snifter of ale being slowly nipped from the glass like a whiskey or fine port. There are few greater occurences than enjoying finely crafted old ales when the weather is less than warm. Traverse the variations of booze-laden bliss with me as I highlight my Ultimate 6er of fall-friendly barleywine ales.
"Strange and dark is the world outside, but in the pub we've naught to hide!
With lots of ale, and barley wine, this evenin' is surpassin' fine!"
Above is an excerpt from The Hobbit Drinking Song that sums up my enthusiasm for all things barleywine. Use of the word wine is due to its similar alcoholic strength as a wine; but since it is made from grain rather than fruit, it is, in fact, a beer. There are two primary styles of barleywine: the American which tends to have a larger hop bill with SRM colors ranging from amber to light brown. While the English style, which tends to be less hoppy, and thus less bitter, with more variety in color ranging from red-gold to opaque black due to its larger malt bill and more fermentables added.
Old Foghorn (mentioned below) was styled as barleywine (one word) out of fear that the occurrence of the word wine on a beer label would displease regulators. You will see both uses of the word 'barley wine' and the word 'barleywine' but mostly the latter here in the states. Anyway, that is all semantics. The real proof is in the suds.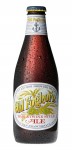 Anchor introduced the style to the United States in 1976 with its Old Foghorn Barleywine Style Ale. Deep amber with a full, ivory-colored head. It has a fruity aroma, full of complex flavors and excels because of its long bittersweet finish with a small hoppy bite. This rich, full-bodied ale with an unfiltered dark ruby color and very intense aromatics is the embodiment of barleywine.
---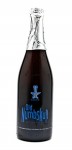 A West Coast style barleywine. A huge malt profile and a very aggressive dose of premium domestic hops give Old Numbskull a tantalizing complexity, from the aroma to the aftertaste. Aroma starts with toasty, caramel notes and a pleasant hop character. Color is deep amber, with tan head and impressive 'Brussels Lace' that clings to the sides of the glass.
---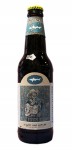 Olde School Barleywine is remarkably sweet, remarkably strong, and remarkably full-bodied. It's an English style barleywine, with sticky sweet raisins, dates, figs and winter fruits coming through. The malt bill is gigantic so you won't be getting a lot of hop bite on this one. This is a beer to be nursed very slowly. With its high ABV, it also lends itself well to aging. Barleywine ales are sometimes sold with a vintage, as they are intended to be aged, sometimes extensively over decades at a time. Every sip brings a new dimension (except the last sip which just brings a yearning and coveting for more).
---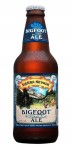 The quintessential American Barleywine. Certainly a hop-forward barleywine with more citrus notes and that signature west coast grassy flavor that comes with the territory. If you spot this beast in the forest, he is a fizzy and sugar-candyish brew with huge body and mouthfeel. This ale is widely available and if you can get your hands on a barrel aged version, I highly recommend it.
---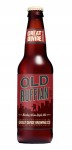 The penultimate barleywine. Old Ruffian is a bulky, hop-forward Barleywine. On the face of it there is a mellow build at the start with subtle fruit aromas and intricate caramel sweetness. Then it quickly becomes forceful with its bold hop flavors and huge hop bitterness. In due course, the big body, luscious sweetness and colossal hop quality come together to work waves of delicacy over your palate. This is my jam, son.
---
Conceived in three small batches, using voluminous amounts of barley and hops. The process starts early in the morning and ends late into the night. This rare brew is designed with the hope that it reignites your spirit for another trip around the sun. Back Burner Barley Wine is a celebration of things to come and things remembered. With flavors of brown sugar, raisins, caramel malts, molasses, balanced hops. This is most definitely my favorite of the English style Barleywine ales.
---