#hobbit Archives – PorchDrinking.com
November 10, 2014 | Christian Bolen Walker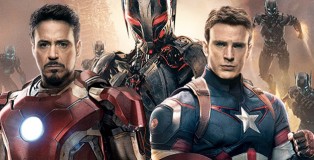 Craig Ferguson Announces Last Guests
The Late Late Show Show with Craig Ferguson first aired on CBS on January 3, 2005. On December 19th of this year, Craig Ferguson will do his last monologue before his mortal self transcends to the heavens and he forms a new star in the constellation, Draco. That last part might not be true, but Mr. Ferguson will definitely not be doing his show anymore. Instead he'll continue hosting Celebrity Name Game and will be passing the reins of The Late Late Show to James Corden, who will take over in March. This week, we learned who will be the last guests to grace the chairs next to Craig's desk. The parade of talent paying their respects will include Steve Carrell, Drew Carrey, Carrie Fisher, Jon Hamm, Tim Meadows, Betty White, and for the big finish: Jay Leno. Don't fall for it Craig! He's trying to take your show!
November 20, 2013 | Cory Pelc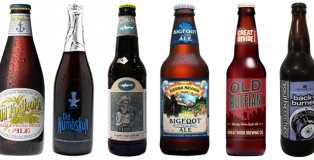 I love all things barleywine. Although I enjoy them year round, I believe that fall is the best season to sit back with a slow sipper and truly appreciate this robust style of ale. If you are like I am, handsome and mad-funny, barleywine ales stir up a slew of recollections and a certain sense of decadence. I picture a dreamy, dreary evening spent in front of the fire (insert favorite place to hang out) with a snifter of ale being slowly nipped from the glass like a whiskey or fine port. There are few greater occurences than enjoying finely crafted old ales when the weather is less than warm. Traverse the variations of booze-laden bliss with me as I highlight my Ultimate 6er of fall-friendly barleywine ales.