No Comments
Ultimate 6er | A Clockwork Orange Anniversary Screening at Alamo Drafthouse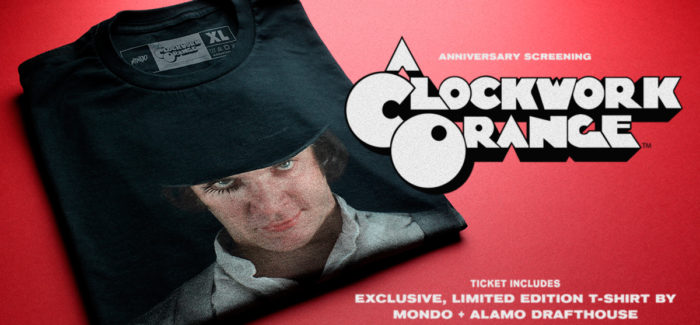 We've created the Ultimate 6er of libations to enjoy before heading to your local Alamo Drafthouse to viddy A Clockwork Orange on February 21, 2017.
Welly, welly, welly, welly, welly, welly, well. It's funny how the colors of the real world only seem really real when you viddy them on the screen. And viddy well is what you will do, little brothers and sisters.
Alamo Drafthouse and Mondo are paying homage to iconic filmmaker Stanley Kubrick with a series of screenings and officially licensed apparel running throughout 2017, and it all kicks off with a bit of the old ultra-violence.
For one night only – February 21 – A CLOCKWORK ORANGE at Alamo Drafthouse locations nationwide. Your ticket not only buys admission to Kubrick's dystopian droog tale on the big screen, but it also includes a commemorative t-shirt featuring the seminal CLOCKWORK opening shot of Alex, played by Malcolm McDowell.
This screening is timed to mark the 100th anniversary of the birth of CLOCKWORK author Anthony Burgess.
Based on the novel of the same name, Kubrick's film hews closely to its source, presenting a dystopian England of the near-future where slang-spouting, hallucinogen-spiked milk-drinking hooligans run amok. McDowell stars as Alex, one particularly nasty "malchick" who spends his nights in pursuit of violent kicks — quite literally. That is until a particularly horrible assault lands him jail where he undergoes a radical behavior modification program and is returned to society a "cured" man. A mesmerizing and — even some forty-plus years on — still chilling dose of future-shock, not to mention essential big screen viewing.
While we don't implore sneaking tasty firegold into your local Alamo Drafthouse, we do encourage you to could skull some of these coldies as a pregame activity with your fellow droogies. Or you could ask the Glass Half Full staff to whip you up some delicious orange cocktail.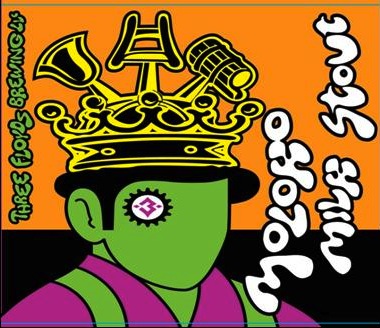 This delicious Milk Stout is brewed with a portion of golden naked oats and lactose milk sugar to give it a rounded and full-bodied mouth feel deep roasted and slightly sweet maltiness. 8% abv.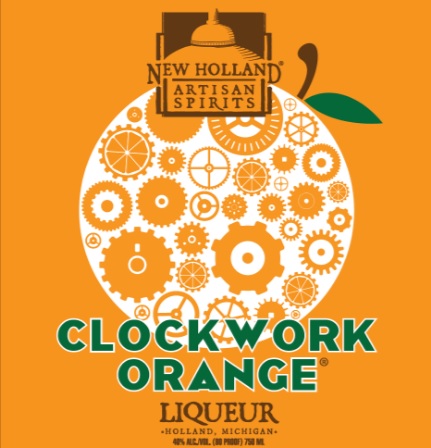 At 80 proof, this orange liqueur is made with a grain neutral spirit base that is steeped with fresh and dried oranges, sweet orange peel, coriander, cardamom, cinnamon, and vanilla beans. Then it is redistilled after a five-day steep with a sugar addition before it is filtered and bottled. These deliciously bright flavors add a restrained sweetness when used in a cocktail.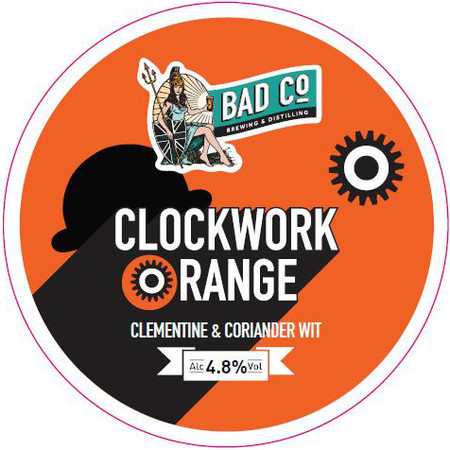 A pint of Clockwork will lay bare its golden and hazy glow on any bar. As with most wheat beers it may not be clear, but who wants clear when you can have downright tasty?! At 4.8%, it's not as relentless as Kubrick's work nor as controversial, but well worth a try!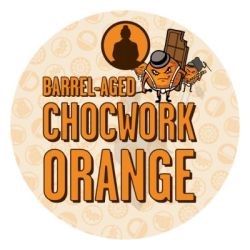 Brace yourself, our Bourbon Barrel-Aged Chockwork Orange is about to clop its way into your belly. Waves of real chocolate and orange wash over your palate like a symphony of flavor conducted by a robust and roasty Imperial Porter that's sure to make you and your droogs ready for a bit of the old ultra-yummy. 11% abv.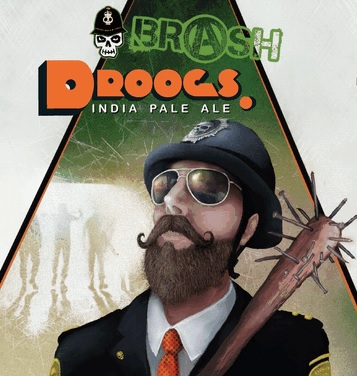 A spiked club to the tongue! This IPA has bite and this would sharpen you up and make you ready for a bit of the old ultra-violence. 7% abv.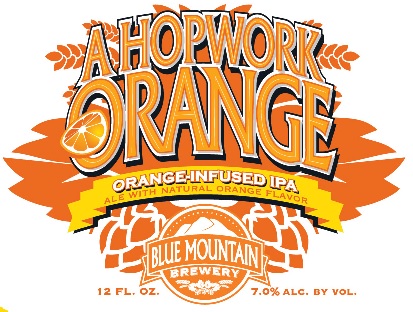 An orange infused IPA, A Hopwork Orange utilizes light crystal malt with a heavy hand of Simcoe, Cascade and Centennial hops complemented by natural orange flavoring. 7% abv.
---
Working in partnership with Warner Bros. and the Stanley Kubrick Estate, Alamo Drafthouse and Mondo have secured licensing rights to four of Kubrick's most iconic features – A CLOCKWORK ORANGE, 2001: A SPACE ODYSSEY, FULL METAL JACKET and THE SHINING – giving them the ability to release officially licensed apparel for the first time. The apparel line draws directly from film assets and features some of the most iconic imagery from Kubrick's legendary oeuvre.
"We're ecstatic to be able to bring a slice of Stanley's vision to life in this form," said Jay Shaw, Mondo Brand Director. "He represents the very elite of filmmakers and has long been an inspiration for all of us both at Mondo and Alamo Drafthouse."
As 2017 continues, each quarter Alamo Drafthouse and Mondo will continue to unleash new products and screenings for 2001: A SPACE ODYSSEY, FULL METAL JACKET and THE SHINING.
Alamo Drafthouse theaters participating in A CLOCKWORK ORANGE screenings include:
Ashburn
Austin: Lakeline
Austin: Ritz
Austin: Slaughter
Brooklyn
Chandler
Dallas: Cedars
El Paso
Houston: Mason Park
Kalamazoo
Kansas City
Laredo
Littleton
Lubbock
New Braunfels
Omaha
Richardson
San Antonio: Westlakes
San Francisco
Winchester
Yonkers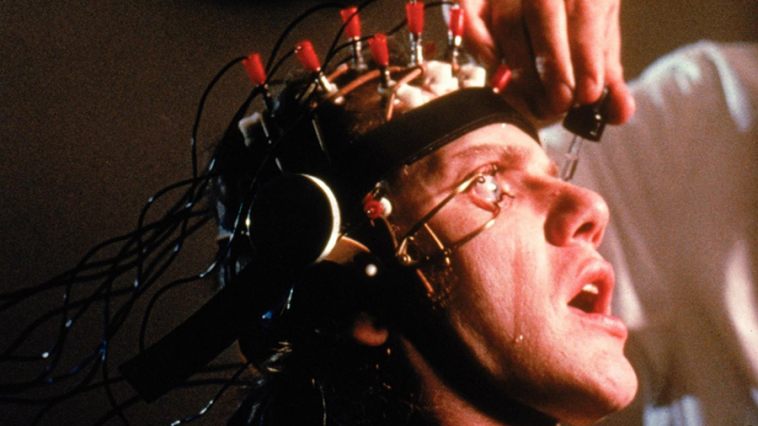 ---