No Comments
Ultimate 6er | U.S. Women's National Soccer Team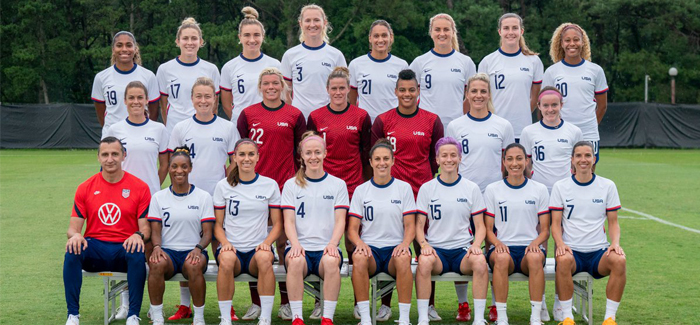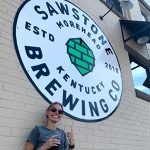 The Tokyo 2021 2020 summer games are in full swing. The events officially kicked off on Friday, but the United States National Women's Soccer Team is already three games into their quest for the Gold Medal.
Despite being back-to-back World Cup Champions in 2015 and 2019, this USWNT came into this this year's competition with a chip on their shoulder. An early exit from the 2016 games in Rio was still fresh in their minds five years later. However, maybe the unexpected extra year was too long. The USWNT came out incredibly flat and lost an embarrassing 3-0 match to Sweden. The USWNT bounced back in their second game in the group stage, defeating New Zealand 6-1 before drawing even, nil to nil, with Australia Despite the lackluster effort in group play, the USWNT has advanced to tournament play and will face the Netherlands on Friday at 7:00 am EST.
The United States has a tough road ahead of them this year. All eyes will be on the reigning back-to-back World Cup champions to see how they play the rest of the tournament.
Megan Rapinoe
Paired with: Hi-Wire Brewing | Pink Lemonade Session Sour
This pink-haired, outspoken winger for the USWNT could only ever be paired with a pink, sour beer.  Megan Rapinoe has become one of the most recognizable members of the USWNT since her debut in 2006. While Rapinoe garnered national attention prior to the 2019 FIFA Women's World Cup, that's when she really became a national figure. Not only did she debut you her now-infamous pink hair, but her goal celebration against France became an international icon. If two things make Rapinoe who she is. it's her candid and enjoyable personality and her pink hair. The same goes for Hi-Wire's Pink Lemonade.
View this post on Instagram
---
Alex Morgan
Alex Morgan made her USWNT debut in March 2010, but really burst into the national soccer scene at the 2011 FIFA Women's World Cup. Morgan was the youngest player on that USWNT roster, which placed second after losing to Japan in penalty kicks. Since 2011, Morgan has never looked back. She is now a two-time World Cup Champion (2015, 2019) and is currently looking to become a two-time gold medalist (London 2012) this year in Tokyo. If Morgan and the USWNT are able to win the gold medal, Southern Tier's 2XIPA will be the perfect celebration beer.
View this post on Instagram
---
Carli Lloyd
It appears that Carli Lloyd only gets better at soccer the older she gets. Many thought the 39-year-old would not make the roster because of the amount of young talent the USWNT has. However, Lloyd had other plans. She absolutely shined in qualifying and tune-up games and it was no question that USWNT's head coach Vlatko Andonovski would name her on the 22-woman roster. Lloyd, who became the oldest goalscorer in team history in a friendly match against Jamaica in June, is playing for her fourth time.
Just like Carli Lloyd, drinking a Sierra Nevada Pale only gets better the older you get. With all these hype beer styles hitting the market, there is nothing like the beer that started it all.
View this post on Instagram
---
Becky Sauerbrunn
Paired with: Dogfish Head | 90 Minute IPA
Becky Sauerbrunn is the anchor of the United State's defense and like this beer, she can give you 90-minutes of incredible play. What Sauerbrunn can't give you is a goal. The USWNT defender is closing on the USWNT record for most games played without scoring a goal. But that doesn't bother Sauerbrunn. She knows her role on the team.
This is your Captain speaking! 🗣

As she closes in on the #USWNT record for the most games played without scoring a goal, @beckysauerbrunn with an important message 🇺🇸⚽️ pic.twitter.com/mXM8pOrEu5

— U.S. Soccer WNT (@USWNT) July 17, 2021
Dogfish Heads' 90 Minute IPA knows it always going to be second to the 60 Minute IPA, and like Sauerbrunn it doesn't bother the Imperial IPA.
View this post on Instagram
---
Sam Mewis & Kristie Mewis
Paired with: Harpoon Brewery | Team Mew-S-A IPA
According to the Wall Street Journal, "In 1999, roughly seven million girls in the U.S. were playing soccer. Each had a 0.00031% chance of making the Tokyo roster. Sam and Kristie Mewis both did it." This accomplishment from sister Sam and Kristie were so incredible that it only made sense that for Harpoon Brewery to make a beer in honor of them.
Introducing Team Mew-S-A! A session IPA made in collaboration with USWNT stars (and MA natives) @KristieMewie and @sammymewy! A portion of proceeds for every 4-pack sold will be donated to @BGCDorchester.

Learn More: https://t.co/UJS2dyAuam pic.twitter.com/mZXMGjGOyL

— Harpoon Brewery (@harpoonbrewery) June 22, 2021
It is only appropriate that sisters Sam and Kristie Mewis are paired with the beer named after them from Harpoon Brewery.
View this post on Instagram
---
Rose Lavelle
Paired with: Rhinegeist | Bubbles Rosé Ale
There was only one beer that came to mind when it comes to USWNT's midfielder Rose Lavelle, Rhinegeist's Bubbles Rosé Ale. It is only fair to pair Cincinnati legend with a Cincinnati beer. While this might not be true, the Cincinnati brewery should just tell people they named this beer after Lavelle. Like Rose Lavelle's who continues to shine and score in big games, this beer shines all the same.
View this post on Instagram
Feature Image Courtesy of U.S Soccer WNT (@USWNT)
---