No Comments
The Ultimate Community 6er | 6 Saisons And A Movie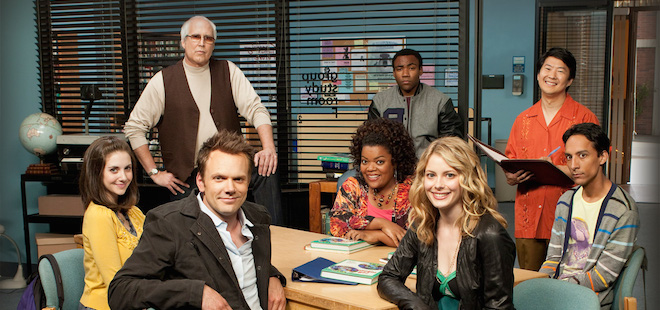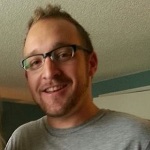 Newton's law of motion was eerily similar to my law of emotion when it came to the cancellation and revival of my favorite show on TV, Community. My initial grief was only matched with my elation when the show was picked up by Yahoo! a few weeks later.
For those uninitiated people that don't know Community, it is a hilarious show that follows the adventures of a group of community college students in Colorado. In honor of the best mainstream sitcom for nerds that will obviously last for the prophesied 6 seasons and a movie, I decided to find the saison that best represents each member of America's favorite study group (RIP Pierce).
Jeff Winger- Tank 7 Farmhouse Ale
Boulevard Brewing Company, Kansas City, MO, 8.5% ABV
This beer is the leader of the pack. Tank 7 is very traditional and very decisive in flavor. It's as mainstream as saisons come (in the best way possible) and a good intro saison for newbies. While Tank 7's sweetness is not one of the prominent features, it does shine through. Unlike Jeff, Tank 7 is not deceptive. This beer is for everybody…EVERYBODY!!!
Abed Nadir- Bay And Pepper Your Bretts Farmhouse Saison
Against The Grain Brewery, Louisville, KY, 7.0% ABV
This herb and spiced saison sounds strange, but it really works. Although a savory and spicy saison seems like an outsider that is too "out there" to be one of the cool kids, this beer was surprisingly pleasant. The bottle itself is very guarded— it took me forever to get through the thick wax before I could finally get to the greatness inside. Try this beer if you can. It's cool. Cool cool cool.
Britta Perry- Wytchmaker Farmhouse Rye IPA
Jester King Brewery, Austin, TX, 7.3% ABV
On Community, "Britta" can be used as a verb meaning to suck, to screw up, or to be the worst. This beer Brittas at Britta-ing. Much like Britta claims to be, Wytchmaker is non-conforming. This Jester King star isn't classified as a saison or even a farmhouse ale, but when you try it, you will see why it counts. Personally, I think Wytchmaker tastes like hoppy farmhouse ale. Its bitterness balances with its sweetness.
Shirley Bennett- Fantôme de Noel Saison
Brasserie Fantôme, Soy, BEL, 10.0% ABV
This is a very sweet saison with a dark side. Like Shirley, it will make you feel warm inside. While it is sweet, with the 10% ABV it is also very aggressive. The mixed flavors of figs, caramel, dates, cocoa and other non-distinct tastes (cinnamon maybe?); Fantôme de Noel is extremely complex. It will be your best friend… until you cross it. Despite the strength and the pain, it will make you say "Ooh that's nice."
Troy Barnes – Surette Provision Saison
Crooked Stave Brewery, Denver, CO, 6.2% ABV
This Crooked Stave classic is very straight forward and a saison through and through. The tartness packs a punch, but the sweetness will always leave you feeling good in the end. Just like Troy, Surette is an original that won't change for anyone; what you see is what you get. If you want to try a true sour saison, this is the beer for you, no ifs, ands or butt stuff about it.
Annie Edison- Dog Ate My Homework Saison
Brouwerij West, Palos Verdes Estates, CA, 7.0% ABV
This blackberry infused saison is clean, sweet, and also light in flavor. The deep red color makes everyone wants to try it. This saison has tartness, sweetness, drying, a great look and incredible smell. Like Annie, it has a lot going on, but also has a lot of good things going for it. The flavor has trouble focusing, switching from the grapes to the tartness to the blackberry to the sweetness. I like the constantly shifting flavor, but some may want it to take a lesson from Little Annie Adderall.
Movie- Because we don't have a Community movie (YET), I chose Death to Smoochy.
Like Community, it went under the radar and it's very unique and hilarious. Be aware that if you watch this cult classic starring Edward Norton, Robin Williams, Katherine Keener and Jon Stewart while enjoying these ales, there is a good chance that you may accidentally experience their tartness through your nose.