#tokyoolympics Archives – PorchDrinking.com
August 11, 2021 | Kindsey Bernhard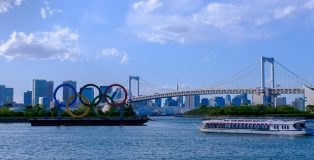 The 2021 2020 Tokyo Summer Olympics ended last week. After being postponed a year due to the COVID-19 pandemic, many believed that it would not happen. And if they did, it would be shut down to an outbreak. The games did happen and it was a successful two weeks of exciting competition. Credit to the host country of Japan and all those involved in keeping the athletes safe because this Summer Olympics did not disappoint.
As predicted, Team USA finished on top of the medal count with 113 medals; 39 gold, 41 silver and 33 bronze. And to honor Team USA's dominance, PorchDrinking has created the Summer Olympics Ultimate 6er.
July 28, 2021 | Kindsey Bernhard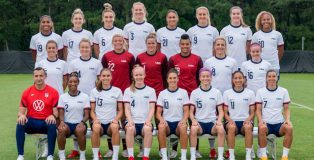 The Tokyo 2021 2020 summer games are in full swing. The events officially kicked off on Friday, but the United States National Women's Soccer Team is already three games into their quest for the Gold Medal.
Despite being back-to-back World Cup Champions in 2015 and 2019, this USWNT came into this this year's competition with a chip on their shoulder. An early exit from the 2016 games in Rio was still fresh in their minds five years later. However, maybe the unexpected extra year was too long. The USWNT came out incredibly flat and lost an embarrassing 3-0 match to Sweden. The USWNT bounced back in their second game in the group stage, defeating New Zealand 6-1 before drawing even, nil to nil, with Australia Despite the lackluster effort in group play, the USWNT has advanced to tournament play and will face the Netherlands on Friday at 7:00 am EST.
The United States has a tough road ahead of them this year. All eyes will be on the reigning back-to-back World Cup champions to see how they play the rest of the tournament.