No Comments
Ultimate 6er | Summer Olympics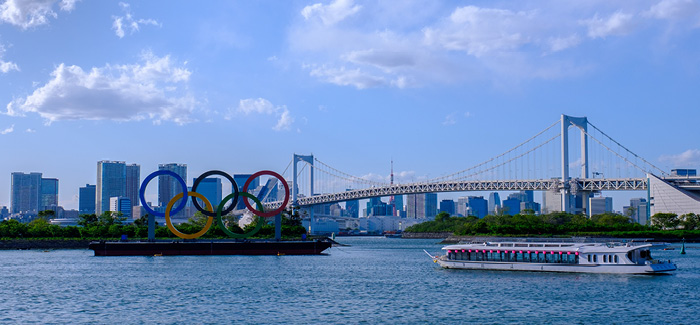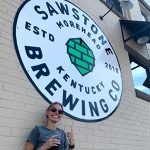 The 2021 2020 Tokyo Summer Olympics ended last week. After being postponed a year due to the COVID-19 pandemic, many believed that it would not happen. And if they did, it would be shut down to an outbreak. The games did happen and it was a successful two weeks of exciting competition. Credit to the host country of Japan and all those involved in keeping the athletes safe because this Summer Olympics did not disappoint.
As predicted, Team USA finished on top of the medal count with 113 medals; 39 gold, 41 silver and 33 bronze. And to honor Team USA's dominance, PorchDrinking has created the Summer Olympics Ultimate 6er.
Gymnastics
Things We Don't Say IPA
The biggest thing to come out of the Olympics, and specifically the gymnastics competitions was the importance of mental health. Team USA gymnast Simone Biles made headlines when she withdrew from the team competition to focus on her mental health. Biles showed us that as an athlete, your mental health important is just as important as your physical health. Many people and athletes around the world applauded her for being vocal on the issues that so many people deal with privately. Biles went on to win bronze in the balance beam, but her time in Tokyo was way more impactful than bringing home another medal for Team USA.
The Things We Don't Say IPA is a worldwide beer collaboration that was created to normalize mental health in the craft beer industry and community. It was created by Hope For The Day, a non-profit movement empowering the conversation on proactive suicide prevention and mental health education. Hope For The Day partnered with Eagle Park Brewing, Hopsmash, Malteurop Malting Co., Egoproof and Hollingbery & Son Hops for the international beer collaboration.
View this post on Instagram
---
Swimming
If you aren't familiar swimming takes place in a pool, and that's why this beer from Louisville's Against the grain is the perfect pairing. Poolboi Light is a low-calorie beer brewed with blackberries and the perfect beer to drink post 100m freestyle or 1500m freestyle. It is also the perfect beer to drink on a float in the backyard pool during a hot summer day.
View this post on Instagram
---
Track & Field
This pairing is pretty self-explanatory. The cheetah is the fastest mammal, and the athletes who participate in the track events in the Summer Olympics are the fastest humans on earth.
Chase history. Make history. @allysonfelix is the most decorated American track and field Olympian ever. #TokyoOlympics pic.twitter.com/qxdSbYJv8i

— Team USA (@TeamUSA) August 7, 2021
Team USA dominated the Track & Field events, and specifically the women. Of Team USA's 26 medals, 15 were won by the women of Team USA, including five of the seven golds. Team USA sprinter Allyson Felix became the most decorated US track and field athlete in the competition's history after winning gold in the women's 400m sprint relay on Saturday. That gold was Felix's 11th Olympic medal and her seventh gold, overtaking Carl Lewis' record of 10 medals. Felix says this was her last appearance in the Summer Olympics and what a career she's had. Look up the definition of cheetah in the dictionary, synonyms will include 'Allyson Felix.'
View this post on Instagram
---
Basketball
Recording a triple-double in basketball is quite the accomplishment. Russell Westbrook has the record for most triple-doubles in the NBA with 184. Oscar Robertson is second with 181, but there is no doubt Westbrook will distance himself further from the Big O as his career continues with the Las Angeles Lakers.
One of the most exciting parts of this year's basketball competition at the Summer Olympics was the addition of the 3×3 competition. The USA Women's and Latvia Men's 3×3 teams took home gold for their country. Both the women's and men's Team USA took home gold in basketball. The men defeated France 87-82, winning their fourth straight gold medal. The women defeated Japan 90-75, winning their seventh straight gold medal.
View this post on Instagram
---
Fencing
Lee Kiefer made history by becoming the first American to win a medal in the women's individual foil event. Oh and that medal? It was gold. Kiefer defeated Inna Deriglazova of Russia 15-13. Although most people watching this event had no idea what was happening, Kiefer's reaction to winning the gold was priceless.
Lee Kiefer becomes the first #TeamUSA athlete to win gold in individual foil fencing in Olympic history 🥇pic.twitter.com/KGX5jf2m8Z

— Sporting News (@sportingnews) July 25, 2021
View this post on Instagram
---
Surfing & Skateboarding 
Skateboarding and surfing made their debut this summer in Tokyo. A tropical storm off the coast of Tsurigasaki Beach made the event even better. Team USA's Carissa Moore took home the gold in women's shortboard.
The stars of the skateboarding events were the teenagers who absolutely crushed it at their first appearance in the competition.
Women's Street 
GOLD: 13-year-old Momiji Nishiya of Japan
SILVER: 13-year-old Rayssa Leal of Brazil
BRONZE: 16-year-old Funa Nakayama of Japan
Women's Park
GOLD: 19-year-old Sakura Yosozumi of Japan
SILVER: 12-year-old Kokona Hiraki of Japan
BRONZE: 13-year-old Sky Brown of Great Britain
Men's Park 
GOLD: 18-year-old Keegan Palmer of Australia
View this post on Instagram
Who else is ready for the 2022 Beijing Winter Olympics?!
---