No Comments
Music Puts the Soul in Soulcraft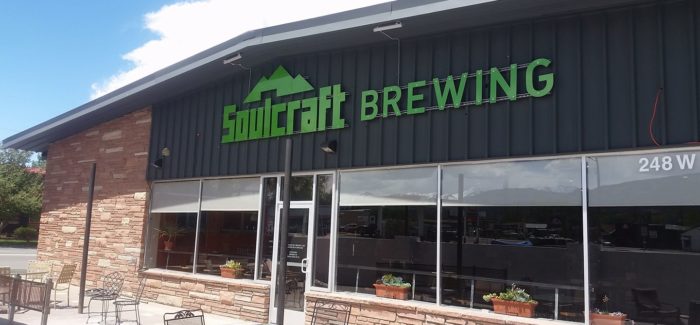 In Colorado's crazy-competitive craft beer climate, what makes the difference between soaring success and sorry, we're closed? Sometimes, in addition to making amazing beers, it helps to find a niche. Soulcraft Brewery in Salida, Colorado, found theirs, a little unexpectedly—in music.
A passionate group of local investors opened Soulcraft Brewery in November 2016 with every intention of simply being a local tasting room serving incredible beer. It wasn't surprising that the locals responded immediately. It also wasn't too shocking that tourists traveling to nearby Monarch Mountain Ski Resort responded big time. Soulcraft is right on Highway 50 with a bright neon sign shouting, "Brewery." This is more than enough to entice adventure-seekers rolling through.
But then an intriguing thing happened. This music-loving town of just 5,500 residents had always had more soul than space. But Soulcraft's location was in a large, former furniture warehouse so its rare spaciousness got people thinking. Dreaming. Could their tasting room become an entertainment destination? Oh yea.
"We've had a great response regarding live entertainment, whether it's live music, comedy, jam sessions, or trivia nights. Our oversized tasting room is perfect for live entertainment," said Eric Ramsey, Soulcraft marketing manager.
"The crowd is able to get close to the band which encourages interaction and dancing. We also leave some tables in place for those who just want to sit and chill," Ramsey said. Then if you need some air, there's an outdoor beer garden for that. Having 16 different beers on tap keeps everyone happy, too.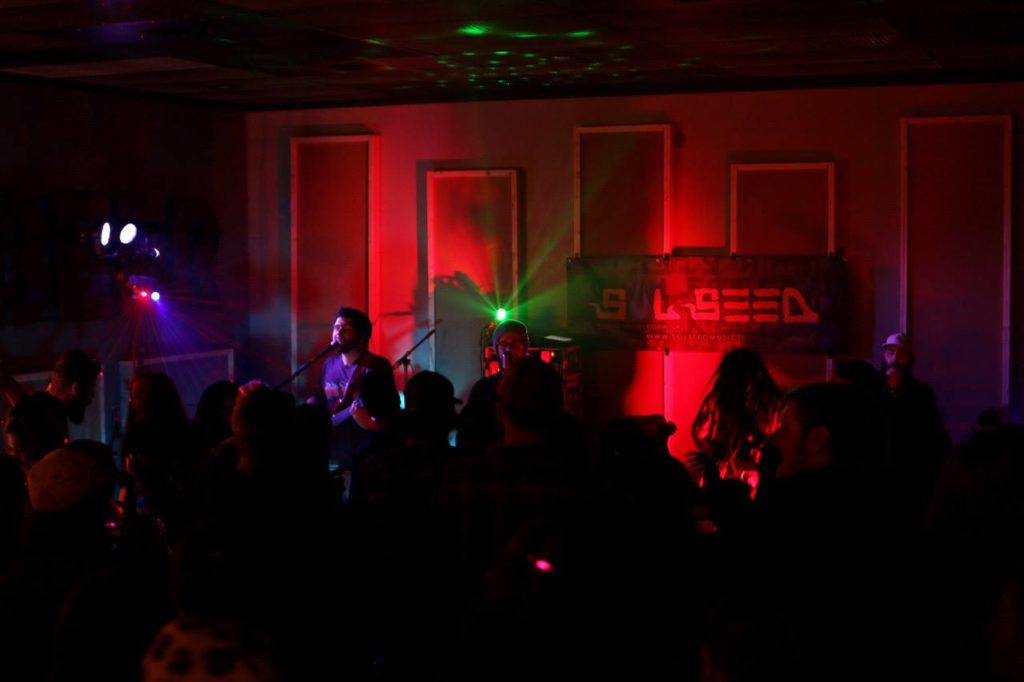 Soulcraft has already hosted many acts, including a Reggae series, headlining Sol Seed, a massively popular reggae band from Eugene, Oregon. On July 22, the funky electronic music duo Float Goat lights up the place and on Aug. 8, they're hosting the Band of Heathens, an internationally touring band based in Austin, Texas.
The Band of Heathens (BOH)
But really, why would bands agree to play such a small, intimate show? The Band of Heathens (BOH), a group that plays major music fests, shared the hour with Elvis Costello on Austin City Limits, and won the 2007 Best New Band of the Year at the Austin Music Awards is a case in point. This year alone they'll perform in 26 different states, three European countries (Denmark, Germany, Spain), and a music cruise that sails through a couple more.
So why, Salida?
"We feel that bands are loyal to small communities that make them feel welcome and special. Our staff goes out of their way to treat them like family,"
…said Ramsey. "The relationships between local promoters like Steve Finch and Brian Waldrip have with some of the bands are key."
Finch, a talent promoter, agreed. Finch and BOH go way back. "I have a really long history with BOH. I started working with them seven years ago. They're like brothers to me. I wanted to bring them to Salida. I knew the town would like them and they do."
Finch, who stays busy booking bands for Cervantes in Denver, also booked music for Salida's premier fest, FIBArk Whitewater Festival for 12 years. In 2011 he booked BOH as part of the FIBArk entertainment lineup. Then they played the SteamPlant Theater twice and an acoustic gig at Currents Restaurant.
"They really like it here. They feel like Salida is one of the last true small mountain towns," explained Finch. While in town, band members go on whitewater rafting trips, fly fishing on the Arkansas River, and soak at Mt. Princeton Hot Springs.  What's not to like?
Friends Helping Friends
Bringing in BOH is also an act of friendship.
"I'm investing my own money in this to help the owners of Soulcraft. These guys are good friends of mine. I've been lucky in this business and like to give back. I want to help this brewery start a legacy, get a good thing going that will continue to establish their reputation as a real known music venue," said Finch.
https://www.instagram.com/p/BSJekfaAKkT/?taken-by=bandofheathens
Music is constantly changing, he added. "A few years ago indoor venues were dead. Now they're big again. This one can do well. They're really motivated. They're doing this right."  Although they don't have a formal stage and lights yet, they have added acoustic panels that help disperse the sound.
They're doing it free to the public, too.
"Free shows are important for connecting us to the community. Everyone is welcome here and free shows encourage more people to come out and enjoy the arts," said Ramsey.
Meet the Band
Music fan Rusty Roberts of Denver describes BOH's sound as "a smoldering caldron of smoky, soulful rock, blues, funk, and good ole American music with groove and grind covered in prolific writing."
Their Americana, rockabilly sound is varied and diverse with the perfect blend of contemplative singer/songwriter songs and get-up-and-dance rock 'n' roll. Insightful and often autobiographical lyrics talk about life and love and even what it's like to eat a marijuana cookie. Their new album "Duende," is their fifth studio album and eighth overall. Band members include Ed Jurdi (guitars, keys, vocals), Gordy Quist (guitars, vocals), Trevor Nealon (keys, vocals), Richard Millsap (drums, vocals), Scott Davis (bass, vocals).
Already massively popular in Europe, Finch noted that BOH is right on the cusp of busting into the big-time. This is the kind of band you want to see in a brewery that holds about 150-max before they're booking arenas and losing their accessibility.
As a huge added bonus, comedian Chris Porter of Last Comic Standing and Comedy Central Presents fame will open for BOH at the Salida show. That's a friendship thing, too. Porter and the BOH guys met while performing on the Kid Rock's "Chillin the Most" music cruise.
IT ALL COMES DOWN TO BEER
BOH are huge craft beer fans, too.  "They wanted to do this in a brewery. They're stoked. They're big IPA and pale ale guys," said Finch.
Band members and music lovers alike will enjoy Soulcraft's X-Ray IPA (7 % ABV) or their Soulcraft Pale Ale (6 % ABV). Others tasty ones to try are the Work Release Pale Bock, Colorado Hoppy Blonde, refreshing Lemon Wheat, and the Sticky Pils.
Featured image credit: Soulcraft Brewing
---