No Comments
Colorado Brewery Openings for July, August & September 2017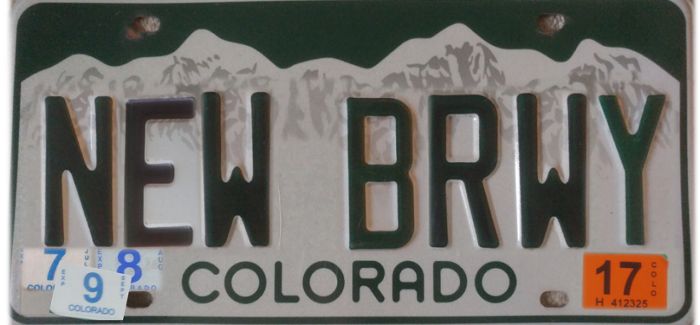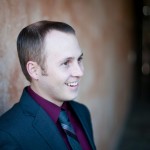 It's getting hot out herrrrrrre… like ridiculously hot. I just want to pop up a tent right next to an open fridge door like in The Simpsons and just cool off. However, a more refrigerator-motor-friendly option is to grab a beer from one of the 16 Colorado brewery openings occurring in the next three months.
From July to August and through September, breweries all across the state will open up. Many of these breweries you could even check out on your way to or from an awesome camping spot.
Just as the Fresh Prince said, "Summer, summer, summer time. Time to sit back and unwind." You'll want to unwind by checking out these new Colorado breweries.
July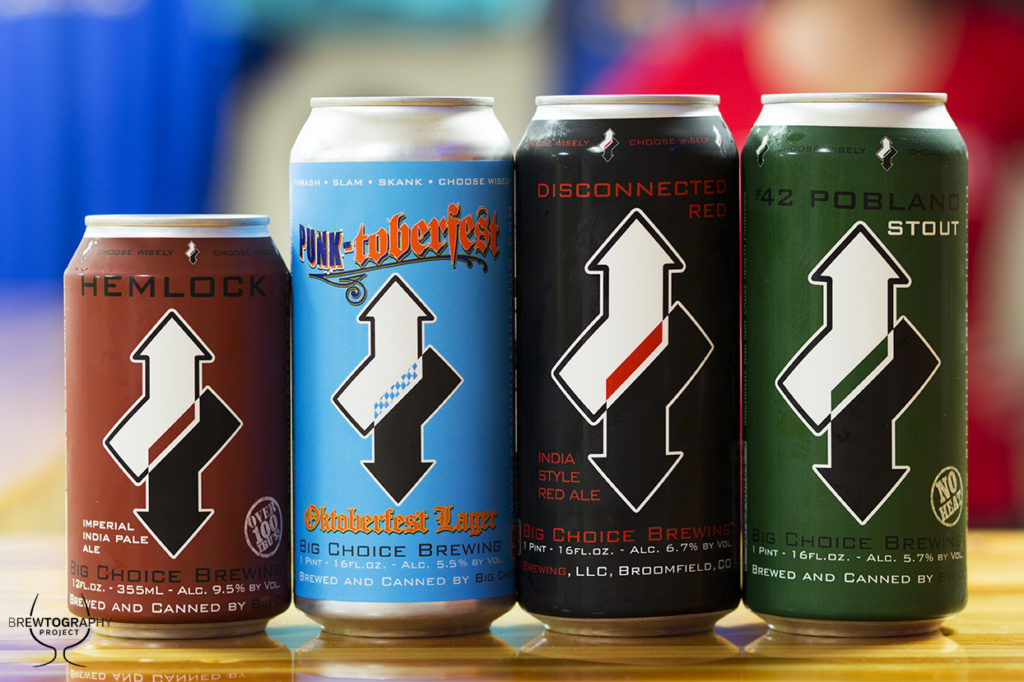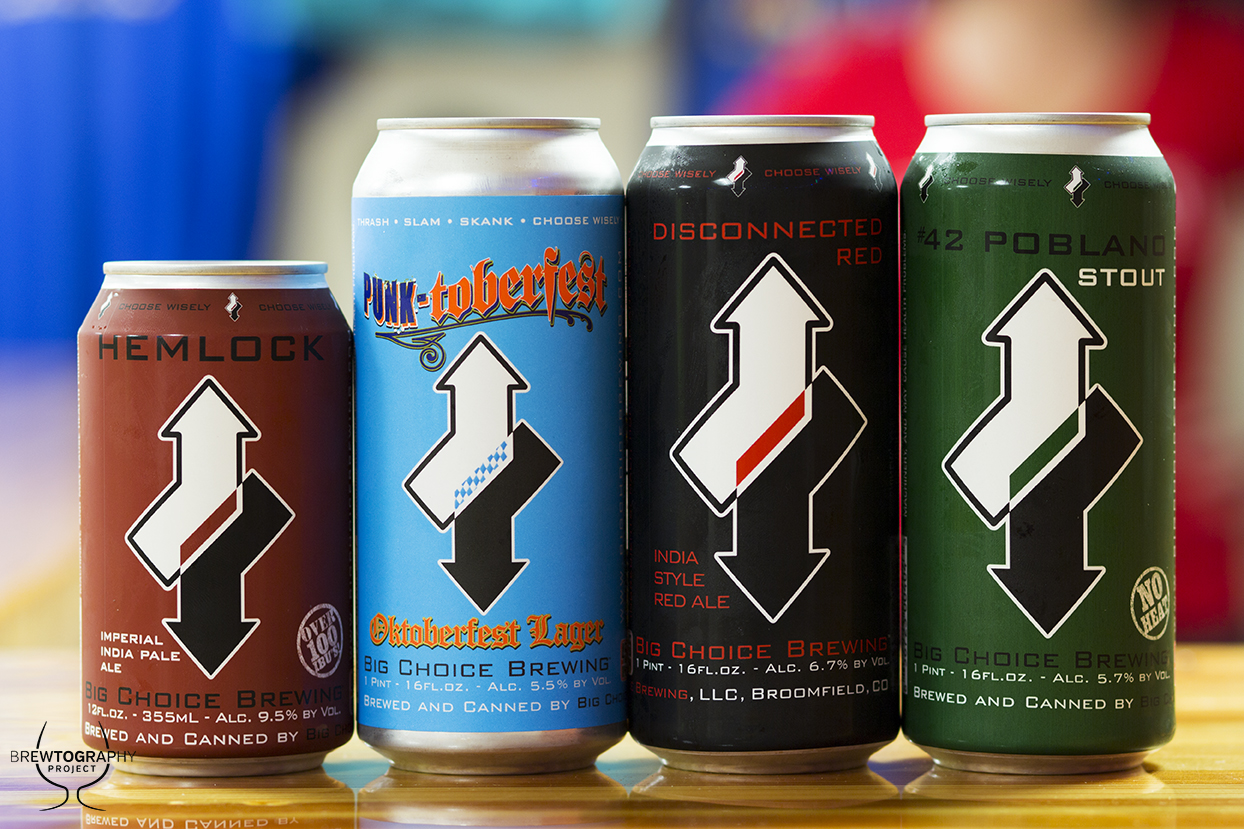 Opening later this month, Big Choice Brewing is moving to a Buddhist Temple in Brighton. According to their Facebook Page, they have cleaned up their Broomfield location and are prepping their new space.
Check out full details about the move from an in-depth feature PorchDrinking.com covered in February).
Colorado's first craft brewery is planning to open its second location on July 22nd. The new facility will be on Walnut Street in Downtown Boulder. They are taking over the Walnut Brewery space.
Furthermore, below is a tentative list of everything they anticipate to have on tap for opening day:
BUFFALO GOLD —Golden Ale—4.8% ABV, 20 IBUs
WHITE PELICAN —Pilsner—5.8% ABV, 34 IBUs
BUMP n RIND —Watermelon Kolsch—5.6% ABV, 25 IBUs
ST JAMES RED—Irish Ale—4.7% ABV, 29 IBUs
OLD ELK—Brown Ale—5.5% ABV, 25 IBUs
SHAKE—Chocolate Porter—5.9% ABV, 39 IBUs
SHAKE—Chocolate Porter—NITRO -5.9% ABV, 39 IBUs
PULP FUSION—Blood Orange IPA—6.5% ABV, 52 IBUs
1123—IPA—7.2% ABV, 80 IBUs
MOJO—IPA—7.2% ABV, 70 IBUs
MOJO—IPA—NITRO—7.2%, 70 IBUs
AllCO—Pale Ale—5.4% ABV, 42 IBUs
SUMPF SCHLOSS—Gose—5.2% ABV, 12 IBUs
New England—IPA—7.1% ABV, 60 IBUs
NOTHING TOO FANCY—Pale Ale—5.1% ABV, 36 IBUs
SWEATY BETTY BLONDE—Hefeweizen—5.2% ABV, 15 IBUs
HAZED—Hoppy Session Ale—5.0% ABV, 38 IBUs
August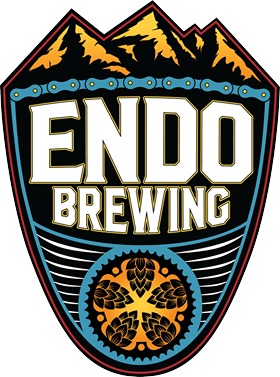 Lafayette's third brewery, Endo plans to offer something for the beer and bike enthusiast. Bob at Endo Brewing shares…
"We've converted a former 5-bay automotive repair shop in Lafayette, Co, into a brewery, tasting room and bike service shop.  Enjoy our craft beers inside or out on our patio.  If you need your bike repaired or just a tune-up, our bike staff offer expert, friendly service that will get you back on your wheels in no time (but of course you'll want to try the beer first…). We brew up amazing beer in a friendly, comfortable, neighborhood setting."
Amongst the quaintness of Old Town Fort Collins will be Freedonia Brewing. They plan to produce German-style lagers brewed in "100 year-old all copper Jacob Carl Brewhouse following Germany's purity law for beer 'Reinheitsgebot.'"

In El Paso County, they decided to convert an elementary school into what is now called the Lincoln Center, which is where Goat Patch Brewing will reside.
General Manager of Goat Patch Brewing, Johannah Murphy, says, "We are really hoping to open our doors the first week in August. We are currently working on brewing a Blonde, NE Style IPA, Red, Session IPA, Fruit Beer and a Stout. The more fun and experimental beers will follow shortly after."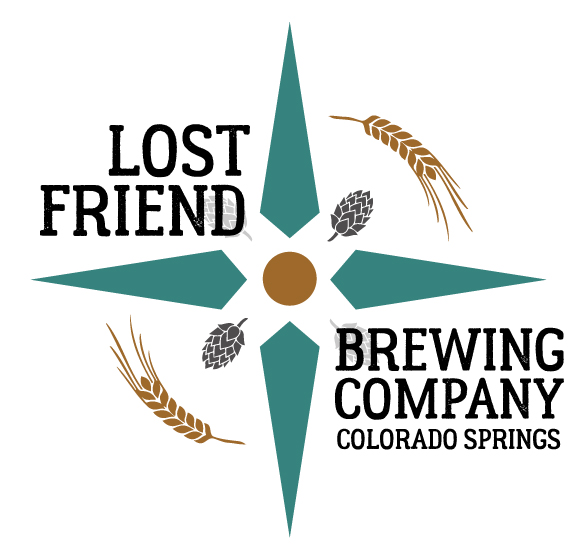 Moving on, a 12-minute drive Northeast from Goat Patch is Lost Friend Brewing Company. Run by a local family, which puts the family to work with the demolition and prep of the new space.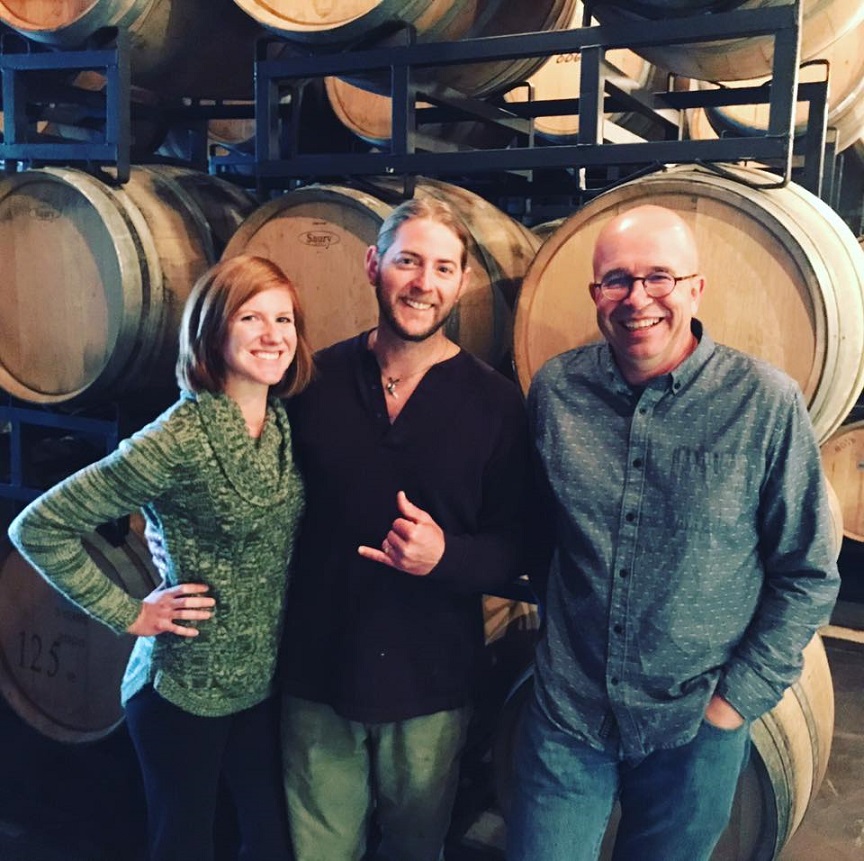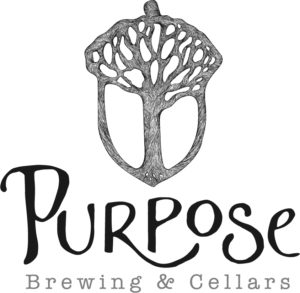 In December of 2016, 1933 Brewing Company was sold and is now being rebranded as Purpose Brewing and Cellars. Still located at 4025 South Mason Street in Fort Collins, the brewery was purchased by Peter Bouckeart, the Brewmaster at New Belgium Brewing, together with his wife Frezi, and Zach and Laura Wilson.
Since acquiring the space, co-owner Laura Wilson says they "Have been busy brewing beer, filling barrels, and redesigning the space."
One of the first one-time release beers you will see on tap is Smoeltrekker, a barrel aged sour beer. Expect many other intriguing, non-sour beers, as well when Purpose Brewing and Cellars opens.
Expect a soft opening near the end of July and an official opening announcement via their facebook page. Tentative open hours for their taproom will be Friday to Sunday, 12pm – 7pm.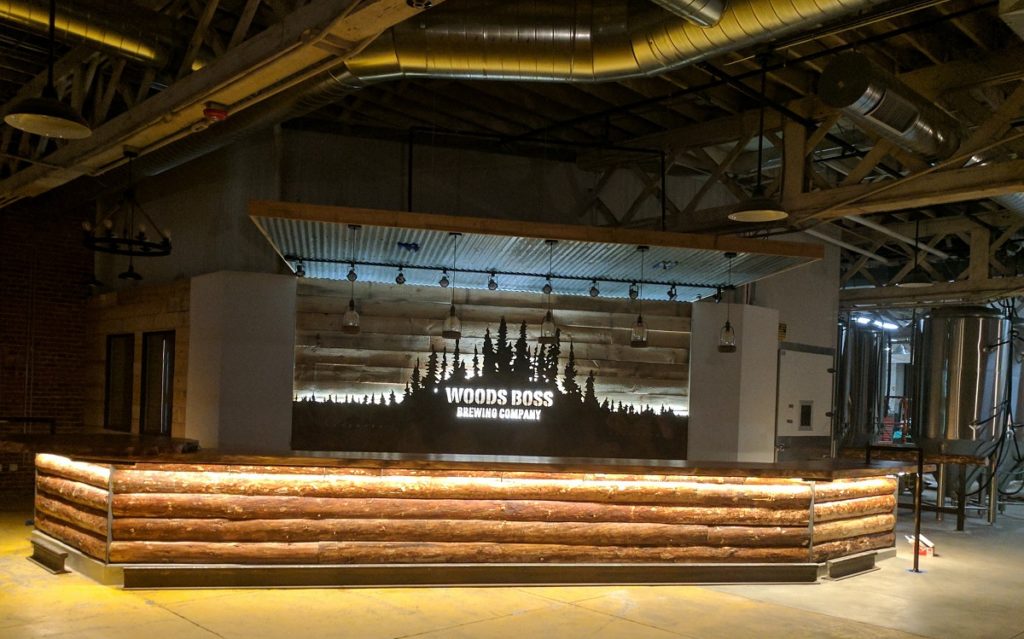 Established in 2014, Woods Boss is opening its first location later this summer.
They are transforming an early 1900s warehouse into a place for community, friends and of course high-quality craft beers. The new taproom will be located at 22nd and California, near the Mercury Café.
The location will feature tap room with a pair of 14 foot roll top doors opening up the side of the building spilling onto a patio. Construction is nearing completion and brewing is underway with an anticipated opening day in August.
Woods Boss plans to open with this tempting roster: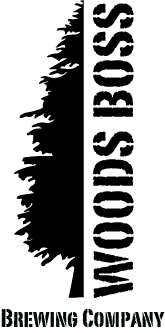 Belgian Style Blonde—Our very first brew made at with our friends over at Bruz Beers. This dry dirty blonde colored beer is crisp with a spicy finish courtesy of the Gnome yeast from Inland Island, East Kent Golding, Hallertaur Mittelfruh and Styrian Goldings hops. – 7.0% ABV and 25 IBUs
Imperial IPA—This huge chewy Imperial IPA, brewed over at Factotum Brew House has a beautiful orange caramel color, dry yet subtlety sweet. A generous helping of Chinook, Centennial, Mosaic, and Eldorado Hops gives Earl a tropical finish on top of a more traditional piney back end. – 10% ABV and 100 IBUs
Kettle Sour—Effervescent, Bright, and Deliciously Tart, this straw-colored sour brewed with Lactobacillus at Brew-abilty will get your mouth watering. Ekuanot, Mosaic, and Centennial hops create a citrusy and fruity beer that is refreshing on a hot summer day! – 5.0% ABV and 23 IBUs
SMASH pale ale—100% Marris Otter malt and Ekuanot Hops combine to create a slightly nutty straight up pale ale with notes of melon, berry, orange peel, lime, papaya, pine and fresh peppers from the hops. Unlike smashing your thumb with a hammer, this classic will have your eyes watering with pleasure! ~ 5.2% ABV and 44 IBUs
Oatmeal Brown—Silky smooth with a creamy head, roasty and dry, with notes of Vanilla and Cacao. This brown is like getting a 15-minute hug. ~ 5.4% ABV and 30 IBUs
West Coast IPA—This classic representation of an American IPA is Piney, Resinous, Citrusy and super clean with well-balanced Caramel notes in the body. – 6.7% ABV and 78 IBUs
Amber Saison—Brewed with a blend of French and Belgian Yeast, utilizing Grains of Paradise and small amounts of darker malts gives this slightly darker than normal Saison a hint of chocolate and spice to go with the tartness of the saison yeast. Eldorado Hops marry everything together to offer a tropical finish. ~7.5% ABV and 33 IBUs
Cream Ale—Light in body, light in color and a hint of citrus make this crushable and session-able cream ale perfect for the hot summer months. Super easy drinking!
September
Originally working at Crazy Mountain Brewing and commuting from Wildernest, A.J. Brinkerhoff is launching Silverthorne's newest brewery later this summer according to the Summit Daily.
Angry James Brewing Company will be located at 421 Adams Avenue.
If you are at the Air Force Academy and go directly to the East side of I-25, you will be in Black Forest, Colorado. In addition, if you take your adventure to Black Forest in September, you will be able to go to the grand opening of Black Forest's first brewery.
Black Forest Brewing is a brewpub and hosts its headquarters at 11590 Black Forest Road #50.
Blue Spruce (Littleton)—Additional Location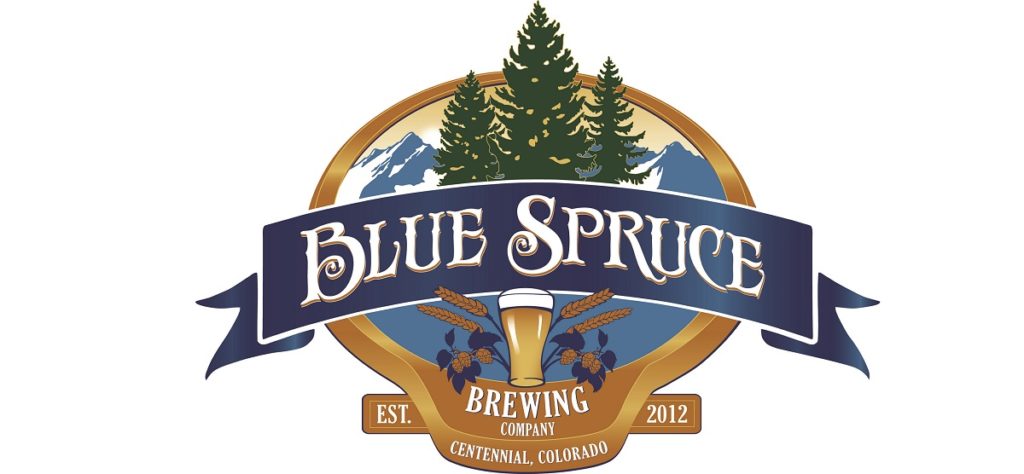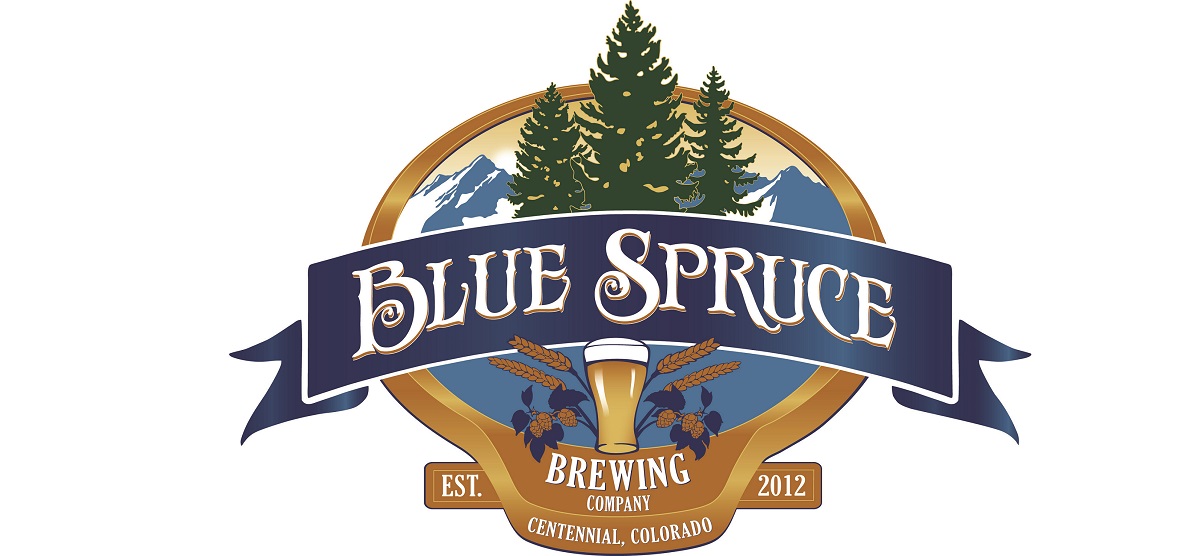 Blue Spruce opened its first location in Centennial and now is expanding to the other side of south suburbia Denver in Littleton. It is a similar move to what Littleton brewery, Grist, recently did – expanding around the suburbs rather than moving into the city.
The new location will be at 10577 W. Centennial Road, just a 15 – 20 minute drive west on C-470 from the Centennial pub.
Blue Spruce always has a large variety of beers that we can expect to see on both sides of the Broadway divider.
Jake Minturn and Doug Hyndman purchased Elk Mountain Brewing from Tom and Marcia Bell in March of this year. Since purchasing, they are still operating as Elk Mountain until they receive their licensing as Downhill Brewing.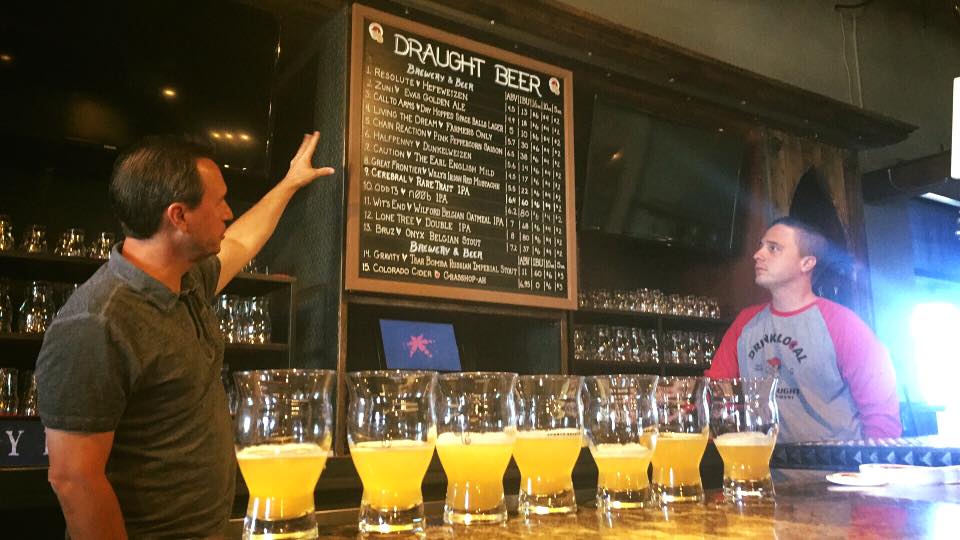 Founder Jeff Thomas says they are "We are currently open as a taproom with a phenomenal tap list from Colorado independent breweries only." They are waiting to get their TTB license to brew beer in the meantime.
FanDraught's head brewer is Chase Ruscio. He has previously worked at Left Hand and two breweries from the Eastern United States.
Downtown Greeley will see a new brewery soon at 725 10th Street. According to their website, they are currently preparing their new location and plan to use reclaimed materials in the remodel.
Joining Echo Brewing in Frederick is Mountain Cowboy Brewing Company at 302 5th Street. In April, the brewery was selling 1 percent stakes in the business and sharing the ownership opportunity on Facebook.
Besides the brews, Mountain Cowboy also plans to be a coffee roaster.
In addition to Big Choice Brewing moving to Brighton, Thistle Dew is a brand new brewpub on 227 Main Street.
The brewpub will focus on producing beers more to the original styles. Owner Ken Smolic says,
"There are so many breweries trying to make names for them selves by being unique in their productions that I feel the originals are being lost. Even though Brighton is one of the fastest growing areas in the state there are still a lot of locals that are still discovering the craft beer industry."
In addition, Thistle Dew will serve food, whiskeys, wines, meads, and ciders. Guest taps will be available.
"One of my services is to bring Colorado breweries to the Brighton area eliminating their need to drive around the state to sample these breweries," says Smolic. "My focus will be on the smaller and farther out breweries. Beers from Oscar Blues, Avery, Odell's, New Belgium and the other larger breweries can be obtained at most liquor stores so I won't be featuring them. Get the name out for the small guys and gals."
---