No Comments
Event Recap | 2016 Avery Sour Fest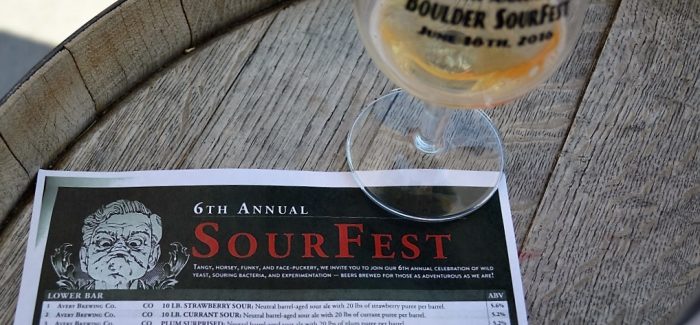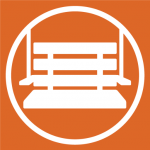 Photos by KC Cunilio
BOULDER — It used to be that attending an event like Avery Brewing Co.'s SourFest meant immediately heading to the booths of out-of-state breweries with well-earned reputations.
Established California sour beer masters such as Russian River and Lost Abbey — and up-and-comers like Austin's Jester King — could be counted on for great beer and long lines.
There have been local stars, too. The buzz around Crooked Stave Artisan Beer Project as Chad Yakobson's sour and wild experiment was finding its footing in Denver made it a destination at past SourFests. Back in 2013, beer geeks made a beeline there to grab a taste of Waelz Blood, a version of its Persica sour golden ale aged with peaches and hibiscus.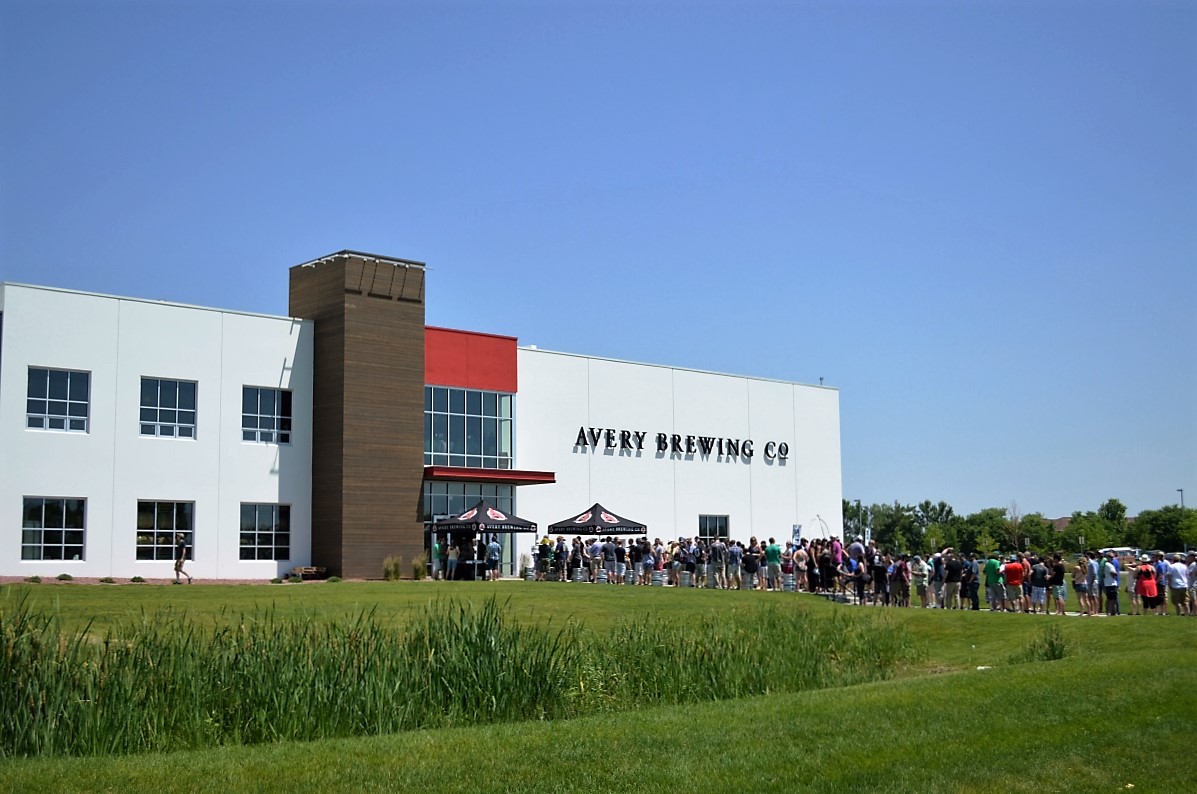 As last Saturday's 6th edition of Avery's SourFest hammered home, an entire festival just celebrating Colorado sour beer would not only be viable, but pretty darn amazing.
The state's sour beer scene has matured to that point. The lineup at this year's event — back after going on hiatus last year — was studded with legacy Colorado breweries with longstanding sour programs, relatively young boutique breweries specializing in the style and other relative newcomers whose successful sour and wild side projects are eclipsing their original flagships.
The state's most exciting young brewery, WeldWerks out of Greeley, brought three barrel-aged blends created for SourFest as a preview of its soon-to-launch sour program. The different blends were aged anywhere from four to 15 months, dating to when the brewery started.
All were winners, but the two aged on fruit — blackberries and apricot — stood out. Neither were they much alike. As head brewer Neil Fisher pointed out, the beauty of blending is having the ability to highlight different flavor profiles — fruity or funky, delicate or tart.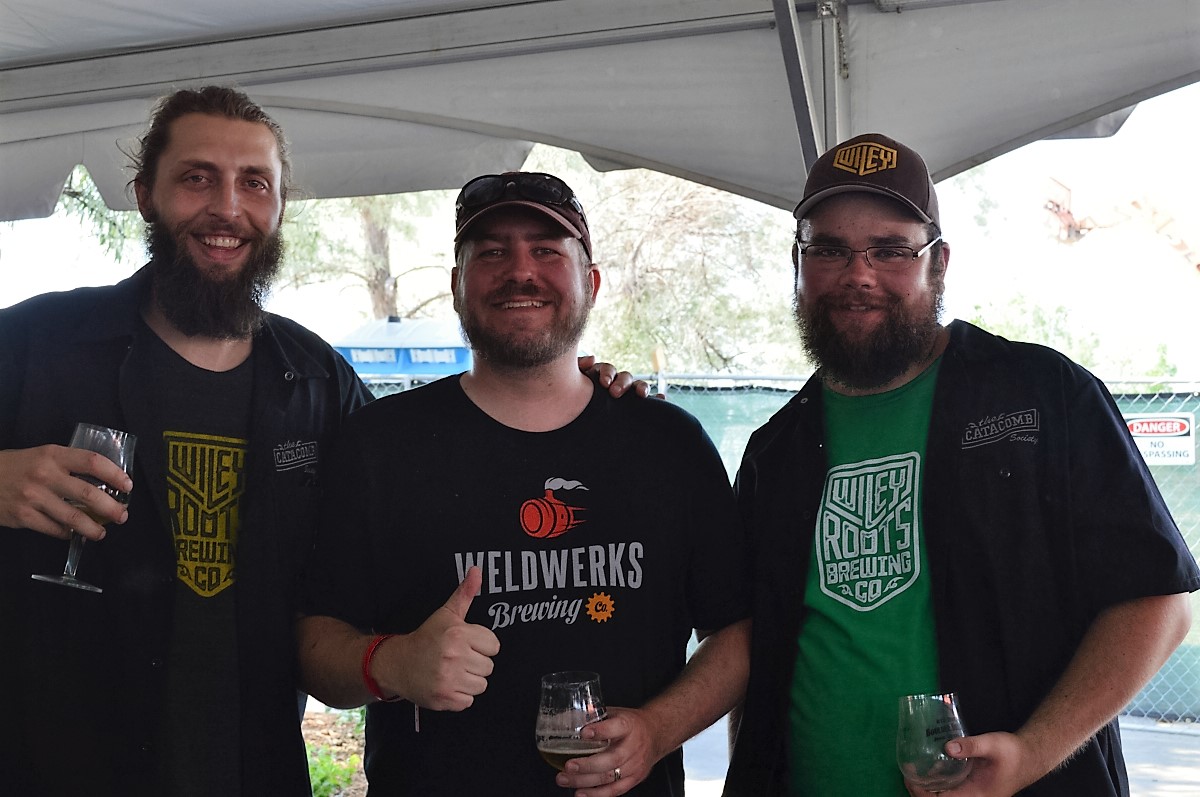 Fisher said WeldWerks plans to debut the sour program later this summer.
Another brewery that proved to be a SourFest must-drink — Powder Keg Brewing from Niwot — did not feature a sour program in its original business plan, brewmaster Phil Joyce said.
Joyce brewed sours as a decorated homebrewer, volunteered at past SourFests and gleaned all the knowledge he could helping out with Avery's barrel program. He said he took inspiration from Jester King in brewing the sours that are attracting beer geeks to out-of-the-way Niwot.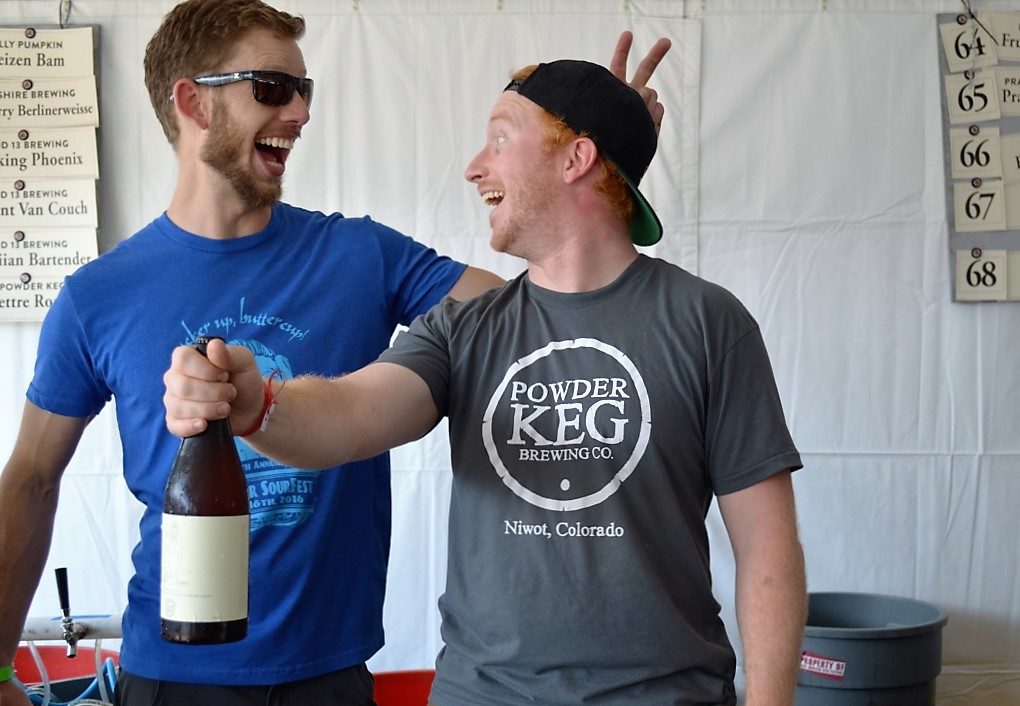 "To me, it's more artistic expression than science," Joyce said. "… It's also a real challenge — 'How do you maintain clear and sour beer in the same facility?'"
At SourFest, Powder Keg was pouring Lettre Rouge, a hibiscus and citrus farmhouse ale aged in first-use Cabernet barrels; and Fruitful Union, a blond sour ale aged with peaches and raspberries. The vast majority of Powder Keg's sales are out of the tap room, and its sour beers largely disappear on big release days, Joyce said.
In contrast to other festivals, beer largely did not disappear too quickly at SourFest.
One exception were the three bottles from James and Sarah Howat's Black Project Spontaneous and Wild Ales, which began as a side project to their Former Future Brewing in Denver. (Even with advice from friends working the entrance, we got there too late.)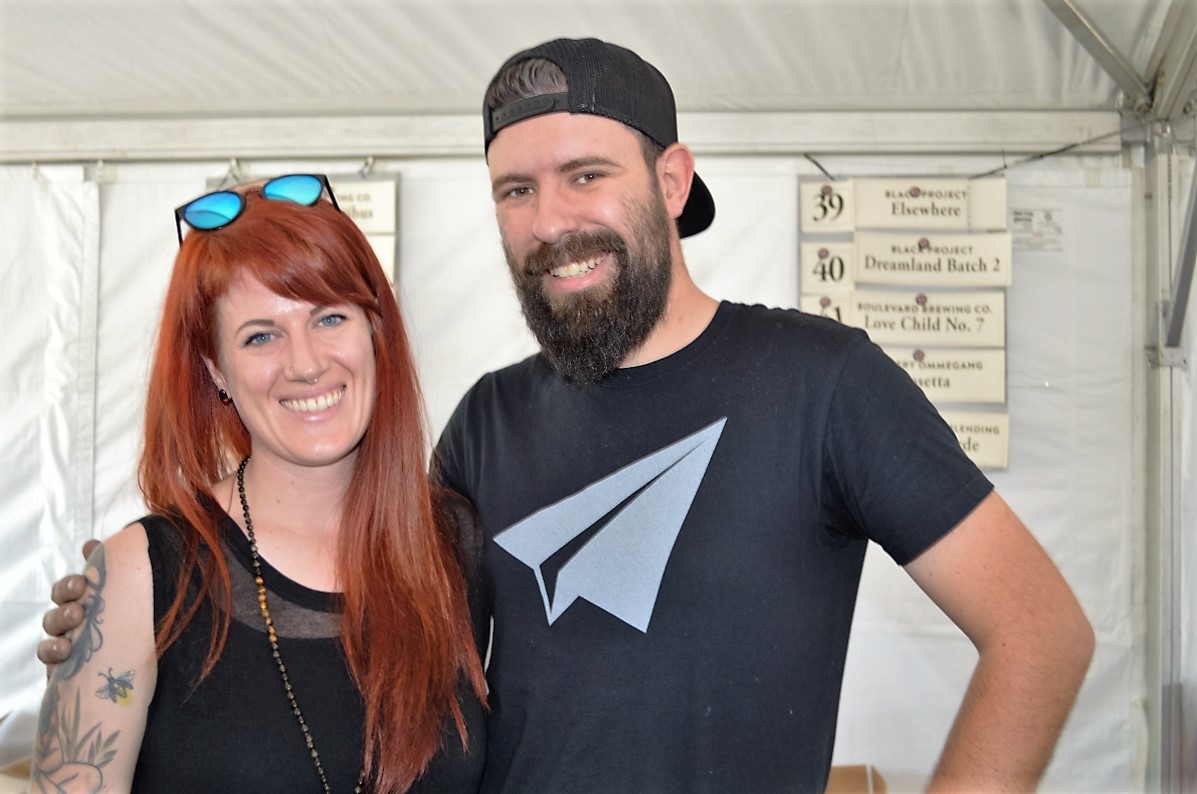 As a whole, the new Avery campus in Boulder's Gunbarrel area made for an improved experience. There was a lot of space and few lines. The event was mercifully not oversold.
As TRVE Brewing Nick Nunns points out, sours remain a niche style.
"Hyper-focused people are aware of these breweries," said Nunns, who had no plans of brewing sours when TRVE began four years ago. "It's what they're really into — more than other styles."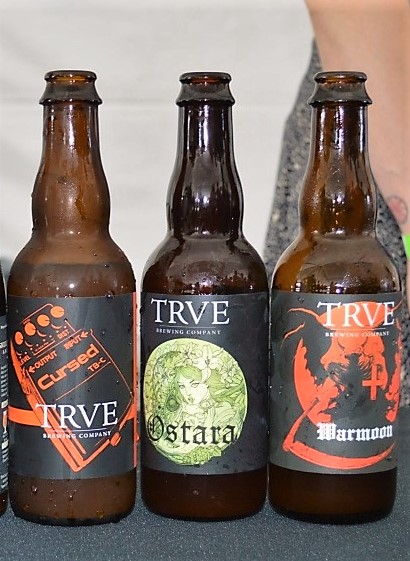 On average, TRVE is releasing one sour and/our funky beer a month, all with mixed culture fermentation. The latest, Warmoon, a golden sour ale with beets and grapefruit, was another SourFest standout. The brewery's stand-alone production facility for sour and wild beer, The Acid Temple, is expanding into adjacent space and growing from 5,000 to 8,000 square feet.
The niche nature of sours — and the time and effort to produce them — prompted Nunns to look out of state to get his beer in the right hands. TRVE beers featured at Seattle Beer Week and will be poured the upcoming Funkatorium Invitational at Wicked Weed in North Carolina.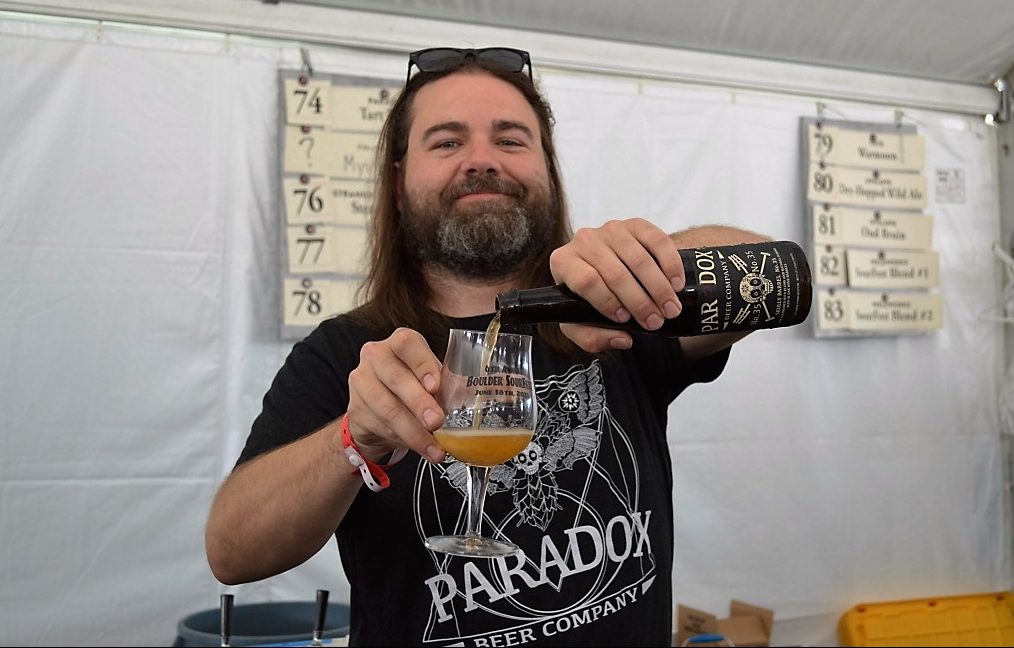 Moving forward, expect the lines at out-of-state sour beer festivals to be for Colorado breweries.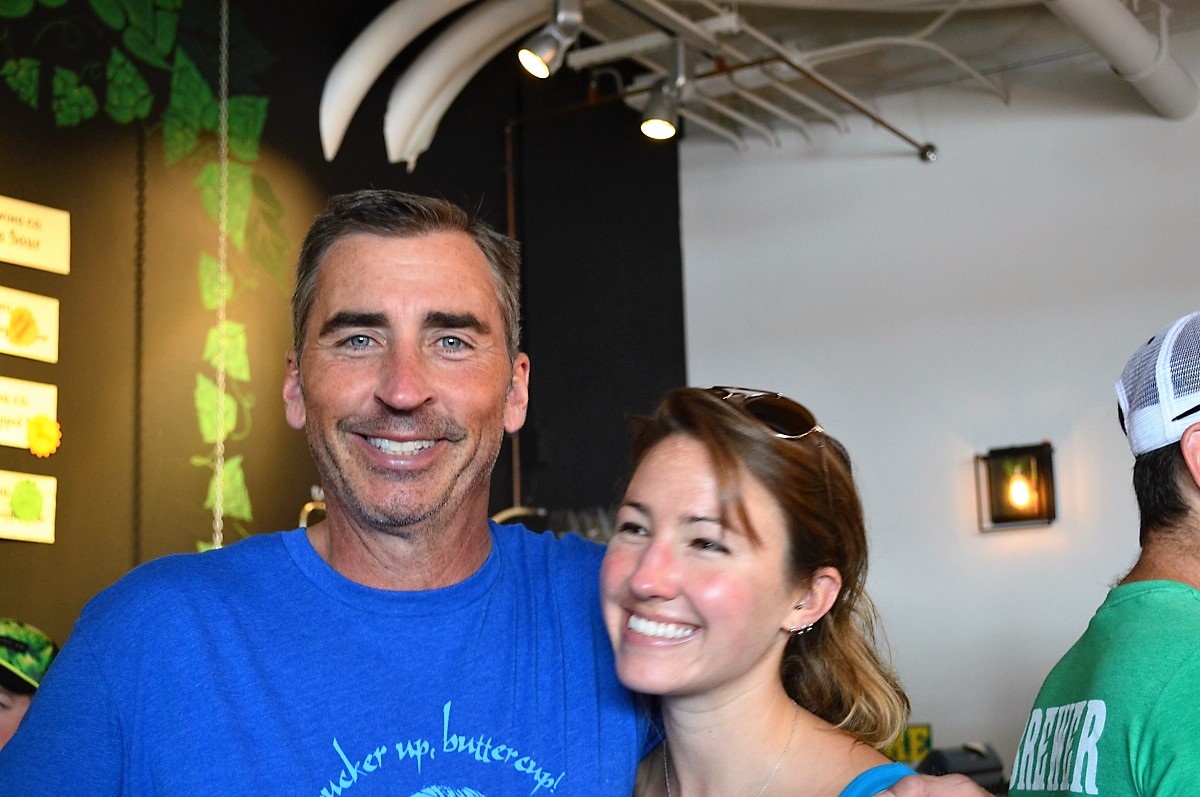 ---