No Comments
Ultimate 6er | Comfort Food Movies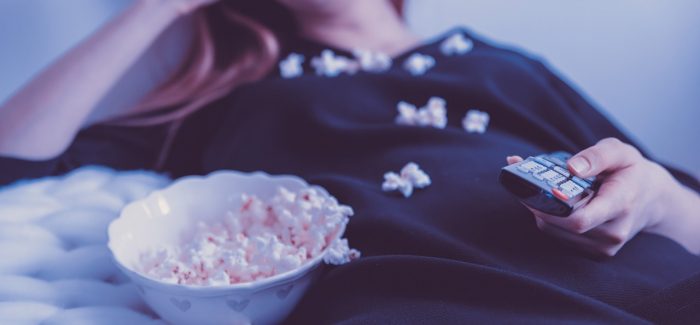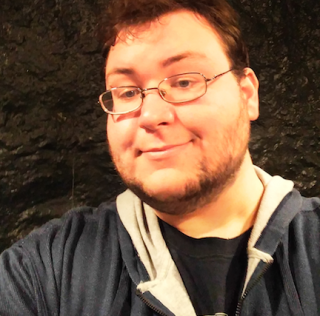 If you like to cuddle up with some of your favorite movies to take a break from life's woes, this is the Ultimate 6er for you! So grab your favorite comfort food dish and treat yourself to an easy day of relaxing. Who knows? You might find some new favorites to treat the senses!
Every movie fan should fluff their pillows and buy bigger TV screens because movie theaters aren't coming back any time soon. When more than half of the blockbusters reaching to December have been delayed indefinitely, then you know the industry means business. Thankfully many studios have adapted to releasing through streaming services or VOD for family viewings. Though these days, you can get overwhelmed by choice paralysis when sifting through mountains of choices of great movies.
The Muppet Movie
https://www.instagram.com/p/B_5vRF_Fixl/?utm_source=ig_web_copy_link
From infancy to adulthood, The Muppets are an untraditional part of every American's life. There's no denying the wondrous legacy of Jim Henson but The Muppet Movie itself as a beautiful distillation of his flourishing creativity. It's nonstop gags with catchy songs, the best celebrity cameos of the 70s, and the blending of genres made for one of the best road trip movies you'll ever see. And by the end, you might be shedding a tear reminiscing about the rainbows.
Electric Jellyfish encapsulates the spirit of the Muppets from top to bottom. The flagship of Pinthouse Pizza in party-obsessed Austin, TX mixes several crowd-pleasing hops along with the bursting, bright profile of a New England IPA. A lot of wacky characters come together to make this balanced, yet unforgettable experience perfect for spreading some electric mayhem.
---


Chef
https://www.instagram.com/p/CAd0Tt7HnZw/?utm_source=ig_web_copy_link
In 2014, Jon Favreau took a break from the Marvel Cinematic Universe in order to make a lowkey, delightful indie dramedy about the world of the culinary arts. Favreau plays a chef who, after losing his highly valued job after arguing with a food critic, rekindles his passion for cooking by taking his son across the country in their very own food truck. It's an incredibly cozy little crowd-pleaser defined by stellar character actors and some of the best food porn that was caught on camera.
Chef is very distinctively LA even as a road trip movie called for a beer to match the cavalier attitude. Eagle Rock Brewery Populist IPA is a beer for the people, breaking away from the fine dining establish and bringing high-quality delights to people on the streets. It takes the best elements of hoppy, resinous Pale Ales by melding them into a sleek package. Although gruff and bitter on the outside, the beer finishes in a way that'll remind you of the good things in life.
---
Sing Street
https://www.instagram.com/p/B9XyAxbAemG/?utm_source=ig_web_copy_link
If there's any movie you have to seek out on this list, Sing Street is the coming of age musical you've wish you knew about sooner. Irish director John Carney makes incredibly realistic stories about musicians with this film focusing on a teenage love story during the mid-eighties. This is the kind of movie that energizes you to read stories, make memories, and craft something magnificent!
Mikerphone Brewing is all about giving tribute to the music we know while Sing Street loves wearing their influences on their sleeve. Imperial Smells Like Bean Spirit clocks in at the strongest beer on this list matching the playful rebellion of youth mixed with a bittersweet tale of maturity. From the outside, you think it'll just be another everyday Imperial Coffee Stout, but by the time you're done you'll be recommending it to everyone while singing the film's hit song "Drive It Like You Stole It."
---
A Goofy Movie
https://www.instagram.com/p/CC7MkVAhFVM/?utm_source=ig_web_copy_link
Who would have thought that the movie Disney completely undersold in the 90s would become one of their best aging films? A Goofy Movie hits you in differently depending on your age whereas a kid, you identify with Max wanting to be independent but in hindsight, you realize Goofy is a fantastic, if overbearing, dad. There's fun songs, a cute romance, and a truckload of gags that'll keep you smiling.
If there's any beer that sees eye to eye with this film, it's Pizza Port California Honey. As the film clocks in under 80 minutes, it calls for a beer that's refreshing and easy with that touch of lingering sweetness. The label itself echoes the feel of the movie from the easygoing road-trip that shifts towards California to typography like the Leaning Tower of Cheeza. They come off as very unassuming products, though on the first watch you'll understand why they stand out above the crowd.
---
The Princess Bride
https://www.instagram.com/p/CC1rAdfnJbb/?utm_source=ig_web_copy_link
The Princess Bride is a seminal classic. Its influence on the world of pop culture cannot be understated as a beautiful, fantasy epic featuring some of the most memorable characters and set pieces from the 80s. This masterpiece from Rob Reiner is as comfortable and storybook magical in every possible way; heck it's part of the framing device. How can you go wrong with the most quotable movie of all time?
This legendary film demanded a brewery with a similar legacy and Wisconsin's Lakefront Brewery fit the bill. Lakefront established the same year as The Princess Bride, coming out with their Riverwest Stein as the flagship beer to present their passion to the craft. Just like the movie, the Amber Lager presents a malty-hoppy match perfect for both the novice and masters of craft beer. After experiencing this wonderful period in tandem, you'll be wishing to go through it at all again.
---
Paddington 2
https://www.instagram.com/p/CBnz9I3FT4D/?utm_source=ig_web_copy_link
Ask any film buff, Paddington 2 is one of the best movies in the past few years. A live-action Paddington Bear film that borrows some of the greatest elements from silent-era comedies and Wes Anderson movies has made for an incredibly endearing series. The sequel has more time to embellish on the heartwarming Brown family coming together to save Paddington after he's been framed for robbery by a conniving Hugh Grant in his best role to date. It is the epitome of inspiring, good-natured fun.
Iconic to both Paddington and the plot, the film was requesting a beer that featured elements of marmalade and Dominion City Brewing Company answered the call. This Saison might be a tad bewildering on the offset though it represents the best of European culinary delights. The beer wafts with floral bergamot and freshly zested oranges to deliver a spiced, citrus Saison beyond any other beer on the market. Your life will be easier and breezier by bringing these two things together!
Times are tough right now but there isn't a reason to give up on the things we enjoy. To quote a particular Peruvian bear: "If we're kind and polite, the world will be right." So comfort in these lovely movies and share the beers with your friends. After all the industry doesn't create such joyful memories without people who bring memories to life.
Thanks to the brewers, the drinkers, and you!
---