#beanspirit – PorchDrinking.com
March 25, 2019 | Mike Zoller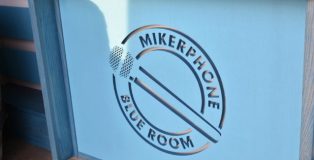 Two years to the day Mikerphone Brewing opened its taproom, the brewery officially opened its new addition, called the Mikerphone Blue Room. The expansion more than doubles the total square footage of the brewery, triples the seating capacity, and opens the door to a future that founder and owner Mike Pallen never could have imagined.
April 23, 2018 | Mike Zoller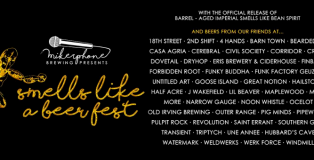 By the time you're done reading this sentence, tickets for Mikerphone Brewing Smells Like A Beer Fest would have sold out. An exceptionally lucky 400 people obtained tickets to the inaugural event that will be held at the brewery on April 28 which features a star-studded lineup of breweries both local and from around the country.
The festival replaces Pale Pauper Day which had been held over the past few years as an alternative to the popular 3 Floyds Dark Lord Day.