No Comments
Ultimate 6er | Ale Industries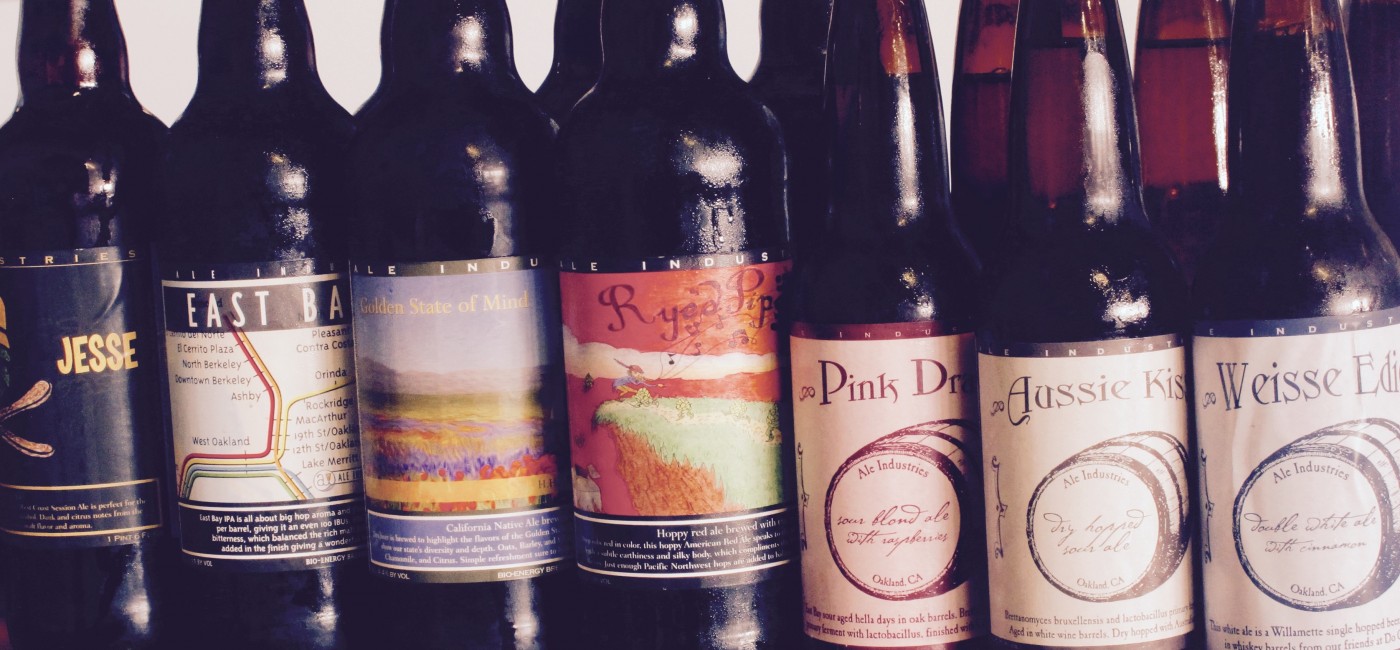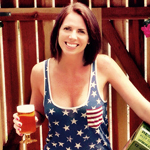 Tucked away in a historic part of Oakland, Ale Industries carefully crafts their wonderfully fun and inventive beers. The brewery, which happens to be the oldest and largest Oakland has to offer, has a taproom named: the Jingletown Jazz Room. If the Jazz Room had a day job, it would obviously be a brewery, but it does have another occupation. On the second Friday of every month, the Jingletown Jazz Room really lets its hair down and hosts local artists and musicians.
Ale Industries was founded by the talents of the owners: Morgan Cox and Stephen Lopas. If you find yourself lucky enough to be in the Jingletown Jazz Room, you can't help but notice the passion every employee has for Ale Industries and their beer. Let this serve you as a warning, the atmosphere is contagious! Here is a peek at what Ale Industries has to offer.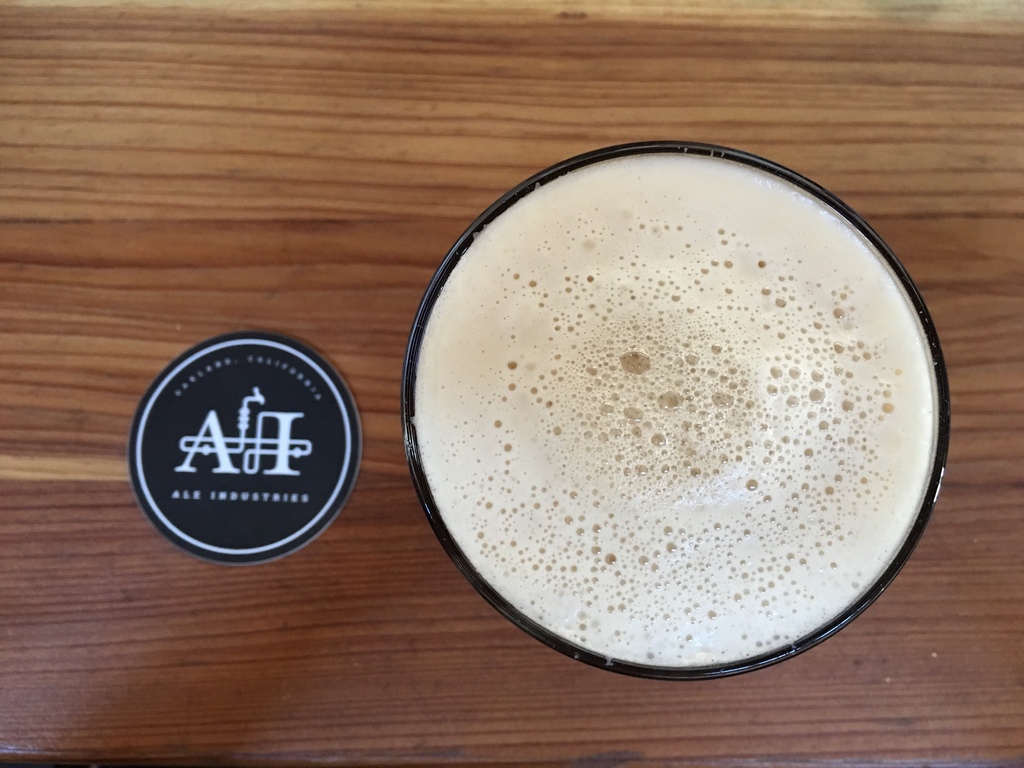 Nitro Derby 2016
ABV 6%
Nitro Derby is a stout, but at first glance you can't help but notice one thing different than most other stouts out there: it's brown in color. The Nitro Derby tips its hat to the Stouts of days before and actually emulates the style brewed over 100 years ago. The special ingredient in this beer derives from the use of nitrogen instead of carbonation. This change is used "to create beer bubbles that are more tightly packed, ensuring a smoother, richer tasting experience." This is the first nitro beer by Ale Industries and we are already looking forward to future recipes. You can find Nitro Derby on draft in the Jazz Room.
http://https://instagram.com/p/BB8PWhGBxe2/
Aussie Kiss 2015
ABV 6%
Aussie, Aussie, Aussie… Oi, Oi, Oi! This dry-hopped sour golden ale is the most recent sour release from the Barrel's and Uniquities Department. The Barrel's and Uniquities Department is reserved for the creation of special beers through the process of barrel aging. This is the longest running barrel program in the Bay Area. The key ingredient is the juicy Australian Galaxy Hop variety. Morgan Cox, Brewmaster and Co-Owner said "Aussie Kiss is our newest small-batch beer, aged for 8 months in white wine barrels, it comes fully loaded with ridiculous notes of mango and tart pineapple." This beer recently placed third at the Battle of the Bay, a San Francisco Beer Week event featuring 30 different breweries.
http://https://instagram.com/p/BAqF5L5hxa5/
Weisse Edict 2015
ABV 9%
If Weisse Edict was a person, they would be the most interesting person in the room. Go forth and enjoy this beer with an open mind and you will be rewarded. Another member of the Barrel's and Uniquities department, this single hopped white ale is aged with cinnamon in whiskey barrels from Do Good Distillery. The result is fantastically unexpected. There is a Manhattan-esque quality in the whiskey nose with a smooth, almost sweet finish. Truly something to let your adventurous side try.
http://https://instagram.com/p/BCHUQvHjJ1K/
La Nina Fresa 2013
ABV 4.7%
If Weisse Edict is the most interesting person in the room, La Nina Fresa is the laziest. La Nina Fresa is made with pineapples and it gladly lets the pineapples do all of the spontaneous fermenting; how lazy can you be? Since it is so lazy, it was in no rush to finish and is one of the oldest beers made by Ale Industries (note that it is from 2013). La Nina Fresa uses a similar technique to Tepache, which is a beverage with origins in Mexico City. The pineapple has naturally occurring brettanonmyces and lactobacillus on the skin and gives it a very refreshing, slight tart and fruity taste. Enjoy this farmhouse ale exclusively in the Jazz Room.
http://https://instagram.com/p/aJ-kLiGgBf/
Pink Drank 2010
ABV 6%
Pink Drank is an OG sour blonde ale of the Barrels and Uniquities Department. Brettanonmyces Lambiscus (wild yeast variation of Brettanomyces Bruxellensis) is used for the primary ferment with Lactobacillus. The beer is aged for "hella days," (420 to be exact) in oak barrels. The last step is the addition of Cascadian raspberries to give the beer its deep pinkish hue and crispness. The marketing director, Joseph, describes this beer as an "adult sour." This beer is initially sharp with white vinegar and oak notes and finishes with jammy tartness to the citric sour backbone. This beer truly takes a few sips to try to wrap your head around it and allow Pink Drank to tell you their story.
http://https://instagram.com/p/_Vvq92ItST/
Golden State of Mind 2009
ABV 4.4%
Golden State of Mind is a "California Tea Beer" and is the first beer ever brewed by Ale Industries. There was an industry-wide hop shortage in 2009 when Golden State of Mind was first conceived and created. Since there was a hop shortage, the genius solution was to brew a Gruit, which is a beer that has no hops. The recipe includes local California ingredients: oats, barley, wheat, fresh coriander, chamomile, and sweet orange peel. Golden State of Mind is a smooth sipping light beer. It invites your tastes buds to enjoy the notes of: dry malt, slight spice, and a hint of citrus. This is the perfect picnic beer to enjoy with the California sunshine.
http://https://instagram.com/p/_fM8FfSll1/
Ale Industries and the Jingletown Jazz Room are gaining popularity and momentum in the beer world. They are brewing 1,800 barrels per year with 500 gallons of sour and barrel aged beer leaving the brewery per month for your drinking pleasure. I recommend you get to know these beers and the team at Ale Industries. The whole operation is a team of six with 5 beertenders. Morgan Cox (Brewmaster) and Stephen Lopas (Distribution) are the co-owners. Joel Granholm is the office manager, Joseph Gudino is the marketing director, and Ryan Norris is the regional sales manager. Keith Ellis is the taproom manager overseeing Brittany Langreder, Sarah Suter, Laura Cox, Annelyse Gelman, and Naomi Thompson. You will often see Morgan throughout the day brewing with his two children at his side. The tap room allows kids, dogs, and outside food. Food options to bring to the taproom include some of the best Mexican Food in Oakland with Guadalajara Restaurant and Tacos Sinaloa. The Half Orange is in walking distance, perfect for getting your burger fix.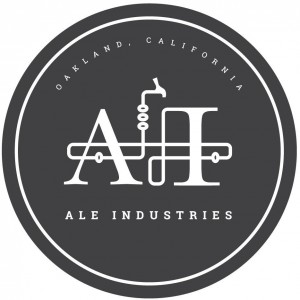 Jingletown Jazz Room Hours
Monday – Friday 4:00pm – 10-00pm
Saturday 12:00pm -10:00pm
Sunday 12:00pm – 9:00pm
You can follow my beer adventures on Instagram and twitter  @tapswithtor!
---
q