No Comments
Ultimate 6er | Netflix Original Movies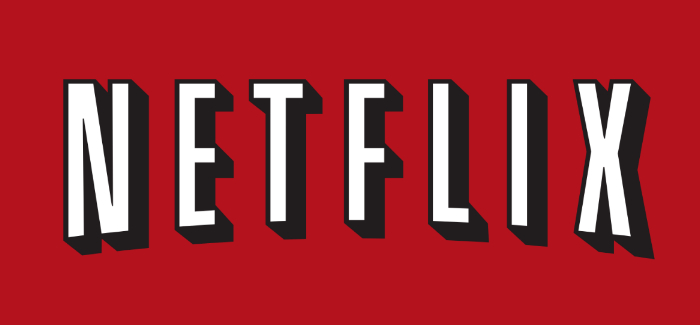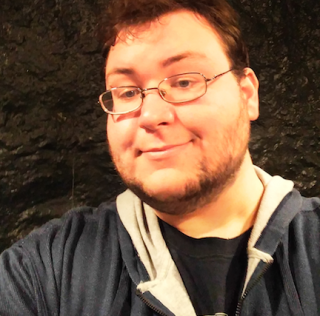 Since it's inception, Netflix has always been a media trailblazer from shipping DVDs to offering original content on its streaming service. The California company's success has caused most major media companies to follow in it's footsteps by offering incredible shows to those without a traditional cable package. Netflix released a few movies early on to critical acclaim but never to the success of their various TV shows that we've covered twice.
2018 was the year Netflix really stepped up their game delivering original films and I'm not just talking about Roma. This Ultimate 6er covers six incredibly diverse and underrated gems that you might not be aware of.
A Futile and Stupid Gesture
A Futile and Stupid Gesture is not your average biopic. The film inverts from the standard biopic by going between the drug-filled life of National Lampoon creator Doug Kennedy (played by Will Forte) and an imagined older version of Kenny (played by Martin Mull) who narrates everything. These techniques lead to a really witty, engaging tale to how the humorous magazine was started, branching off into several careers and iconic films. It gives off an unusual yet genuine sincerity by winking at the audience  on how familiar Doug Kenney's life hints at the tragedy found in so many other comedic geniuses.
National Lampoon is defined so much by the Harvard landscape that it calls for reputable beer. Lamplight Brewing Company's Lucid Nonsense fits comfortably in the atmosphere of a 70s writing room. An awakening rush of citrus and tropical hops shoots straight up the senses on a creamy flow of oats. For the hard days of working on set or relaxing in a beach house, some Lucid Nonsense is what you need to get the job done.
Dumplin'
All the others movies I'll be recommending are on the mature side so this is the Netflix original best suited for the whole family. Dumplin' is a really cute, slice-of-life movie where Willowdean "Dumplin'" Dickson (played by Danielle MacDonalds) follows in her late aunt's footsteps by breaking the norms of southern tradition and entering in the local beauty pageant. Although her mother (played wonderfully by Jennifer Aniston) protests against her unconventional looks, she admires Willowdean's persistence built by their mutual love for Dolly Parton.
Yee-Haw Brewing Company itself is snugly fit near Dollywood in Pigeon Forge, TN. The spirit of Dumplin' is found perfectly in their dunkel. An approachable, yet full-bodied beer packed with the sweet spiciness of your mama's coffee cake. Yee-Haw has delivered a comforting beer guaranteed to be a quiet showstopper for your next beer outing.
The Ballad of Buster Scruggs
Bucket 'O' Blood Double Red IPA | Coal Creek TAP
It was a shock to the film community to see the such prestige directors like the Coen Brothers unveil their newest movie on a streaming service. The Ballad of Buster Scruggs is an anthology that features six shorts set in the Old West. The title only refers to the first vignette, featuring an impeccable Tim Blake Nelson as a comedic, singing bounty hunter who makes the entire feature worth watching. I'm certain you'll come out of the film liking some shorts more than others but amazed that a film of such caliber first appeared on Netflix.
Even for the standards of other Coen Brothers movies like No Country For Old Men or Inside Llewyn Davis, this film is pretty heavy. Luckily, Coal Creek TAP has delivered us a fitting beer in the form of Bucket 'O' Blood Double Red IPA. This bitter red beer was inspired by Laramie's first bar bringing potent El Dorado and Simcoe hops to thirsty patrons. Every aspect of found in Bucket 'O' Blood can be seen in these six featurettes, so you get a whole growler's worth of entertainment here!
Cam
Gose with Passion Fruit & Dragon Fruit | Aslin Beer Company
The best thing Netflix brings to cinema is that it display movies that are too small/experimental for national theater chains and Cam is a definitive example. Cam explores the life of Alice Ackerman who balances the provocative but sometimes mundane life of a cam girl whose life becomes usurped by a doppelganger. Madeline Brewer delivers an award-worthy performance doing these two roles in this very transgressive horror thriller that gives you new perspective on the life of those in front of the lens.
Admittedly, Aslin Beer Company's Gose sung to me alone through it's color. I have never seen such a lovely, vibrant shade of pink in a beer matching ideally with the film's distinct hue and lighting. Don't let the looks fool you, Aslin's Gose is deceptively tasty mixing together sharp passionfruit and subtlety round dragonfruit sweetness. Just as a gose can emancipate your taste buds, Cam brings the concept of the cyber horror to new boundaries.
The Night Comes For Us
There's an incredible plethora of foreign language films on Netflix and The Night Comes For Us is easily one of my favorites. An Indonesian balls-to-the-wall action thriller where a crime enforcer for one of the country's biggest gangs endangers himself as public enemy #1 to save an innocent girl. If you are a fan of Jackie Chan's international works or newer underground action darlings like The Raid, this'll totally be up your alley.
This movie is not for the faint of heart as the brutal hyper violence is signature to the genre. Loma Brewing Company steps up to that task by unloading Hypercompact Black IPA to their bloodthirsty fans. Promising notes of roasty malts, cocoa, and black tea, this IPA comes from the birthplace of Netflix to deliver an unpredictable punch of flavor. The right kind of bittersweet finisher after long battles.
Shirkers
2018 was one hell of a year for documentaries and Shirkers was easily the most slept on. Shirkers is the story of cinephile Sandi Tan, who gathered together her friends to shoot an independent film on the streets of Singapore. While it starts as an exploration of the fledgling underground punk scene of the country, we come to learn about Sandi's director mentor Georges Cardona who disappeared taking the film without a trace. So you have one third mystery, one third coming-of-age, and the last third exploring what Sandi's life was after the film was made.
Shirkers is truly one-of-a-kind both in production and presentation so I wanted a beer to represent it's debut to the world. Located in Salt Lake City, Utah, home of the Sundance Film Festival, Proper Brewing Company's Gruit hits your desire for exploration and wanderlust. A Gruit is already such a unique style with a rich history and complex blend of herbs and spices. To enjoy this Gruit is to really prepare your senses for something new as Shirkers will challenge your idea of a documentary.
---