No Comments
Ultimate 6er | Steven Universe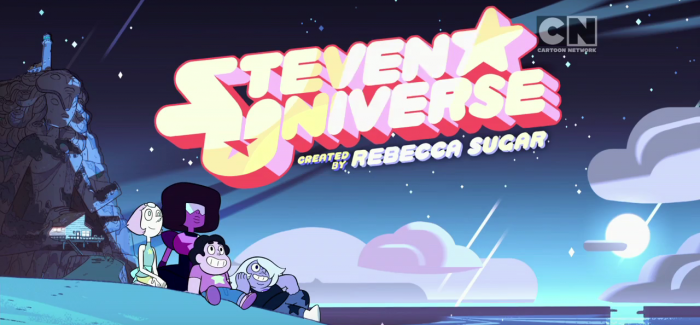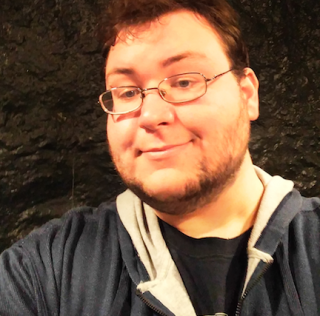 There's nothing quite as special in the world of animation as Cartoon Network's Steven Universe. Rebecca Sugar created this pastel wonderland out of her love of classic anime, space opera, and enchanting melody. The result of her hard work is not only one of the best cartoons of this decade but an incredible examination of sci-fi-infused LGBTQ discovery.
I've personally been aiming to do an Ultimate 6er about this show for a while considering this show has a predominant adult fanbase. From every singing Sapphire to analytic Amethyst we all bond over the need for new Steven Universe episode. After this month's release, I've made a list of thematic beers to keep us in suspense for the newest chapter of this engaging character drama.
Steven/Rose Quartz
Pliny The Younger (or Elder if you can't find it) | Russian River Brewing Co.

Santa Rosa, CA | Triple IPA | ABV: 10.25%
"And Steven!"
Ahh, the titular Steven Universe is one of the most loveable, huggable cartoon protagonists in recent memory. He's not just relatable, but he's the kind of 12 year old who you wish you were having planet-sized levels of kindness and understanding. What makes me love Steven as a character so much is how we've watched him grow up from being a carefree kid to a stalwart source of inspiration backed up greatly by Zach Callison's voice.
Steven is a one-of-a-kind boy/gem hybrid and deserved a beer to represent his originality. Russian River's Pliny the Younger is built on the back of its trailblazing predecessor. Rose Quartz, Steven's mother, made him to be something truly extraordinary and the Elder has passed on its balanced, bitter hop profile to save the day for IPA fans everywhere.
Garnet
Easton, PA | Belgian Style Dark Ale | ABV: 10.6%
"Curiosity turned into appreciation, appreciation turned into fondness, and fondness turned into love."
Garnet is easily the fan favorite thanks to her cool demeanor and intuition as the leader of the Crystal Gems. She represents everything wonderful about Steven Universe's themes of freedom, love, and acceptance of the new. We also have to mention that because the radiant British singer Estelle voices her, so she gets some of the best songs through the show's massive, empowering catalog. There's no one better to strive as a pillar of support than Garnet.
Fusion, the act of two gems combining into one, is normally portrayed in Steven Universe through dance; so I thought there would be no better representation than Weyerbacher's Tango. This sensual blend of cherries, chocolate malt, and Apollo hops fits to Garnet's enigmatic, rich nature. Just remember, as Belgian Style Dark Ale it's stronger than you think possibly packing a powerful punch.
Amethyst
Charlottesville, VA | Gose | ABV: 5%
"If you're trying to flush yourself down the toilet, it won't work. Trust me, I've tried."
From my experience, Amythest is the character we relate to a little too well even if we don't want to admit it. Her presence as the life of the party has evolved into a very empathetic character. Michaela Dietz, although she doesn't sing often, is perfectly cast as a character that shifts between stretches of hedonistic joy and hostile self-loathing. She would definitely be the craft beer fan who loves to indulge.
Amethyst radiates a summertime carefree personality and a fruited Gose matches quite well with her quirky origin story. Three Notch'd seasonal Blackberry Gose is one of my local favorites where, like Amethyst, I'd make my mark and drink the whole six-pack myself. This special blend of minerally smoothness and tart fruit would be 100% approved by the Purple Puma herself.
Pearl
Austin, TX | German Pilsner | ABV: 5.3%
"I am a gem of many talents. A dedication to fact is just one of them."
At first, I didn't care much for Pearl because she often had to play the "no-fun parent" yet over time she grew to become one of my favorite characters. She tries to be a perfectionist so much due to fractured self-esteem from her harrowing backstory. The history she has with Rose is one of the best characters arcs in Cartoon Network history. Deedee Magno-Hall plays her so well who can switch easily from grace to flustered haughtiness.
Pearl follows all the qualities of a classic Pilsner: a crisp, clean paragon of elegance and poise. However, she does on occasion snap due to Steven or Amethyst's antics for some of the funniest moments on the show. Pearl Snap was the first beer I ever had in Texas and Austin Beerworks' incredible focus on craftsmanship was the key to opening my mind on this humble style of beer.
Greg
Milton, DE | Belgian-Style White | ABV: 4.8%
"If every pork chop were perfect, we wouldn't have hot dogs!"
All of Steven's showmanship and sensitive come directly from his dad Greg Universe and there's no sweeter relationship on the show than these two. Played by the charismatic Tom Scharpling, Greg is an ocean level of depth, hunk of a man who is willing to sacrifice a lot to keep others above water. He really has a level of intimacy with all the characters past and present that makes the series so fantastic in it's character building.
Beach City, the setting of Steven Universe, was based on Rebecca Sugar's summers in Delaware, which directly aimed me in at Dogfish Head. Namaste White reminds me of Greg's approachable, off-the-beaten path personality for the older craft beer drinker. There's a touch of dirty spice and genuine creativity from this re-imagining of the Belgian wit. And let's not forget his sweet relationship with Rose reminds us that a simple twist can hit newcomer like a comet.
Connie
San Francisco, CA | American Wild Ale | ABV: 7.5%
"You have to be honest about how bad it feels so you can move on. That's how it was for me."
Connie Maheswaran (voiced by Grace Rolek) is one of more nuanced human characters of Steven Universe as an introverted voice of reason. Her growth from a passive watcher to an active fighter is incredibly grounded that reminds you so much about how the people are Earth are wrapped up in this great mystery. She's an integral part to Steven Universe's massive perspective on how everyone's feelings are important.
As Steven has said, Connie is the strawberry jam to his biscuit. In collaboration with their favorite movie series Dogcopter, Alamnac's Dogpatch Strawberry roared out to me like a lion. You get that wild ale funk that really accentuates how the fruit can be transformed into sweet and sour harmony. This beer is flexible to even the most nonconforming craft beer nut.
I'm hoping that this article inspires you to really look into how this program really glitters beyond its all ages appeal. The work that Rebecca Sugar put into making this such a clever, highly enjoyable, and socially conscious deserves all the credit in the world like the best crafted ales. Take yourself a cooler down to Beach City and gaze into this splendor of majestic beauty.
---