No Comments
Ultimate 6er | Summer Seasonal Cans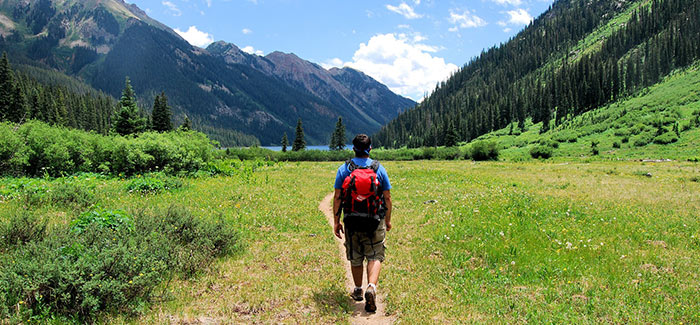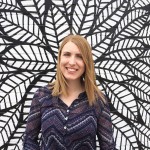 Two weekends ago I waited in line three days in a row to see my favorite band at Red Rocks Amphitheater, The Avett Brothers. While that may sound like a big time suck (it was) it was totally worth it to sit close to the stage each night. There's a caveat though, the beer they sell at Red Rocks is not craft (Shocktop, anyone?) and you have to kill time in line, right? So why not bring along a few beers to enjoy with your husband and friends! These are some of the Summer seasonal cans that I enjoyed while waiting around for many hours and highly recommend them to anyone tailgating Red Rocks or camping in the plethora of mountains that Colorado and the Rocky Mountain region has to offer!
ABV: 5.4% | IBU: 18
Lagers are always going to be near the top of any Summer 6er list, there is nothing better on a hot day of tailgating than a crisp, refreshing classic style. But what's that you say? Years of drinking non-craft lagers in the parking lot of football stadiums have left your taste buds afraid of lagers? Well, fear not! I have a solution for you. Weldworks' Puesta del Sol is a Vienna Lager, so in addition to that crisp finish you expect, it has a nice malty backbone. The malt lends a subtle sweetness that balances out the dry nature of lagers (the part that you perceive as bitterness that isn't hops). Since you don't see many Vienna Lagers in cans, this beer is extra special, making it very portable in addition to being super tasty and easy drinking!
https://www.instagram.com/p/BU5hyGFDeOj/
ABV: 5.4% | IBU: 15
Normally, I am not a huge Hefeweizen fan but La Cumbre has really got me with this one! It's perfect and refreshing for hot summer days with its easy drinking flavor notes typical in a hefeweizen, such as clove and a slight touch of banana. It's a good thing that La Cumbere packages this beer in a full pint can because once you start drinking it you'll wonder where it all went!
https://www.instagram.com/p/BWI5ZbtBXdq/
ABV: 6.8% | IBU: 10
Left Hand recently started a series of seasonally-released Saisons brewed with unique Colorado ingredients each season. Saison Au Miel was, technically, the Spring release but it is perfect for summer sipping, too! Honey is a nice addition contributing sweetness to the already flavorful yet some-what light-bodied Belgian Saison base. Again, another very easy drinking addition for any tailgating 6er!
https://instagram.com/p/BSo9E9DAGKz/
ABV: 6.5% | IBU: 33
Upslope's Thai Style White IPA is somewhat of a tradition for this exact tailgating experience because it is released each year around the same time we are at Red Rocks scoping out The Avett Brothers. Brewed with "Asian-inspired spices" this IPA has a bold aroma and taste of citrus and lemongrass. Because it is a Belgian-Style IPA it also has some spicy notes from the Belgian yeast. It's refreshing and kinda funky at the same time – in the best way possible. It makes you hungry for a nice spicy noodle dish to pair it with, for sure.
https://www.instagram.com/p/BWOOZm2ATK3/
ABV: 6.0% | IBU: 66
Hubert perfectly typifies the classic Red Rocks tailgating experience–just enough but not too much. What do I mean? Well for most folks, tailgating before a show at Red Rocks means showing up an hour or so early, hanging out in the parking lot with some friends and sipping some beer and eating some snacks before going in and enjoying a great band. In the same way, Hubert represents a "just enough" approach to hops. Deliciously drinkable and smooth, but just hoppy enough to satisfy the hopheads amongst us, Hubert really is the best of both worlds and perfectly balanced.
https://instagram.com/p/BHs4sbBAHjx/
ABV: 6.5% | IBU: 80
In contrast to the balanced approach of Hubert, and its "no worries" feeling towards your basic tailgating experience, Codename Superfan aptly represents that other sect of concert goers: the "stand-in-line-all-day-ers" These super-fans (yes, like me) are folks who aren't satisfied with the usual get there a little bit ahead to drink some beers in the lot experience, they want it all, and they want to be in the front row for their favorite band! Just like them, Superfan goes the distance — it packs a huge punch of fruity, juicy hops and is unapologetic about its lack of balance. Codename Superfan is the perfect beer for all-day line-standing–even though it will get you with those hops, it clocks in at 6.5% ABV which makes it a borderline session beer by today's standards, perfect since you'll need more than one while you wait!
https://www.instagram.com/p/BTaU4OilUYR/
---