No Comments
Weekly Growler Fill | National Beer News Roundup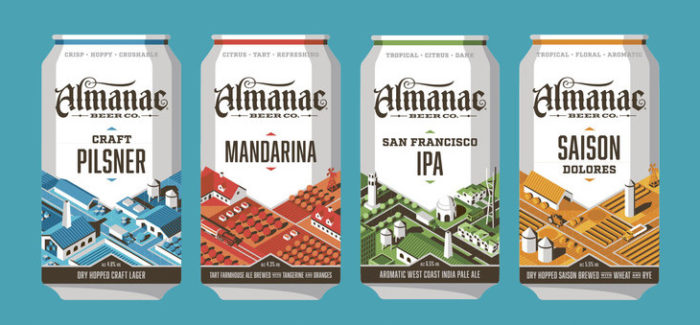 Oskar Blues launches Pinner 16-packs, AB InBev opens Goose Island pubs in Europe and Almanac ends its canning program. You can't be the smartest beer nerd at the bottle share if you don't keep up with the craft beer news. Keep reading to catch the details of these stories and more in this edition of the Weekly Growler Fill.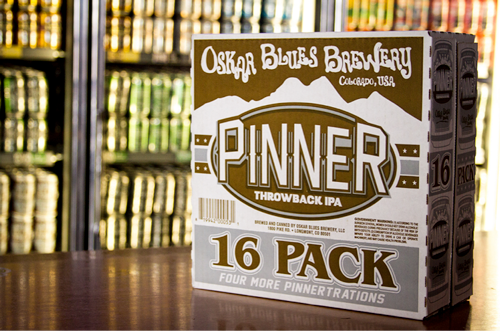 Oskar Blues will be launching 16-packs of Pinner Throwback IPA in the Colorado market this holiday season, so you can be 'pinnertrated' four extra times. The thought of getting 'pinnertrated' somewhat freaks me out, but I'll go along with it for now. Pinner is OB's second most popular beer, falling right behind the notorious Dale's Pale Ale. This special release will mark the first time craft beer has ever been sold in 16-packs. The national release of the super-sized packing will follow in early 2017. [Read full article]
---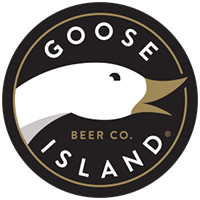 AB InBev is launching pubs throughout Europe under the Goose Island Brand and the first one is set to open this month in London. A second Goose Island pub is also set to pop up in London next year and a third location is planned for Belgium. This chain of pubs is officially named the Goose Island Vintage Ale House and they are a part of the brand experience division AB is using to grow its craft brands. They will feature food inspired by American smokehouses and serve a large portion of Goose Island's barrel-aged brews. The first pub will open sometime before Christmas. [Read full article]
---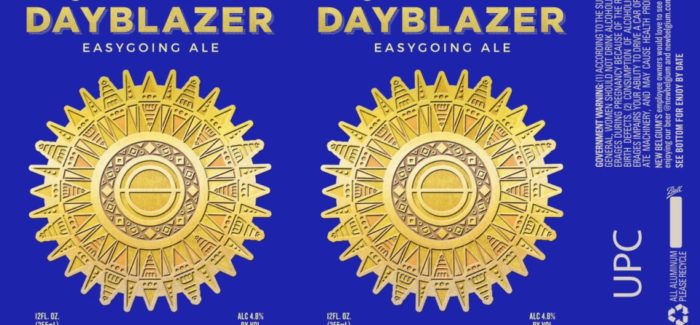 Our fearless leader, Tristan, broke the news last week that New Belgium Brewing Co. plans to take on Big Beer with their latest release, Dayblazer. This session golden ale will compete with brands like Bud Light and Coors through its price point of ~$12 per twelve pack. This will allow drinkers of all kinds to enjoy a cheap product that still tastes good. With the news of Dayblazer, New Belgium also announced that it will be adding new brews to its core lineup, including Citradelic Exotic Lime Ale, Tartastic Lemon Ginger Sour and Voodoo Ranger 8 Hop Pale Ale. For more details, click the link to check out Tristan's full report. [Read full article]
---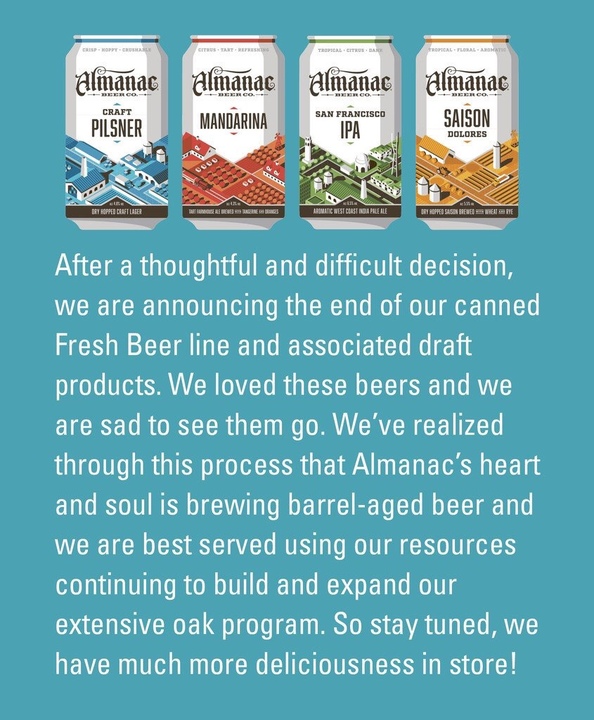 Say goodbye to Almanac in cans. The brewery announced on their blog that they will be ending their Fresh Beer line and associated draft products, including San Francisco IPA, Saison Dolores, Craft Pilsner and Mandarina. In their post, the Almanac beer team explained that they only had enough resources to fully pursue either the canning line or their barrel aging program. They decided to stay true to their core concept, which is barrel-aged beer. Although their cans are leaving, the brewery will be doubling down on its oak program and opening a tap room in San Francisco. Exact opening date to be determined. [Read full article]
---
The Brewers Association is wrapping up 2016 by reporting out on the continued growth of the craft beer industry. Check out the infographic below for the year in review.

---