No Comments
Cerveceria de Colima | Páramo Pale Ale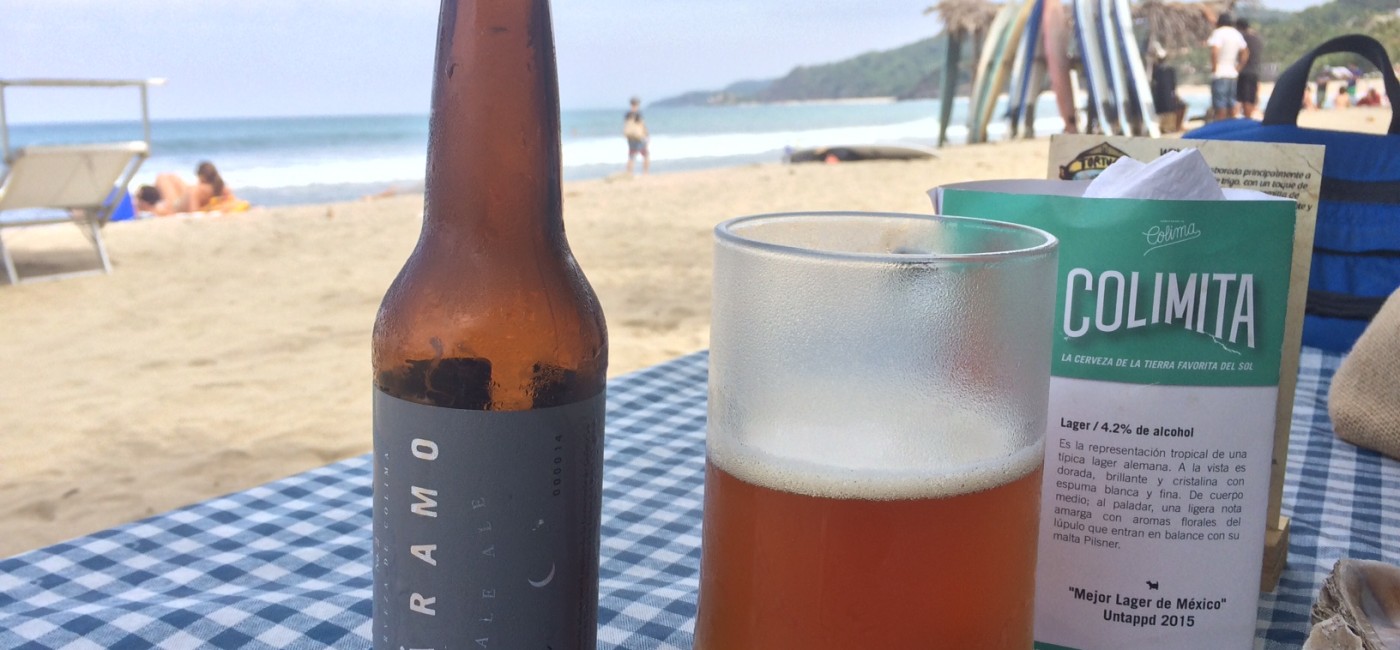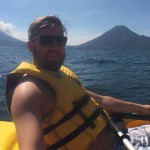 ABV: 5.2%
PorchDrinking.com's Hannah and Katelyn knocked it out of the park with their 2 days and 2 nights in Seattle article a couple of weeks ago. Most of the beers, breweries, and pubs they wrote about were exactly the ones I would recommend to a visitor in the Emerald City. But if it were me, I would hold off that visit for a couple of months, because this time of year, Seattle is also known as the Rain City. It's chilly, wet, and dark… that is why I jump at any opportunity to vacate the Pacific Northwest during the winter months. I've visited Mexico several times the past few years to escape the wintry blues, and I was fortunate do so again this year for a wedding.
Mexico is an amazing place for a vacation, especially considering their "winter" temperatures are in the 70-80 degree range. It's full of sunshine, beaches, great food, snorkeling, cenotes, culture, and friendly people. It's also generally full of muchas bebidas: piña coladas, margaritas, tequila, excellent cocktails, and of course, cerveza.
When you think about Mexican beers, a few big ones probably come to mind: Corona, Dos Equis, Modelo, Tecate. You might be tempted to think that these beers aren't really representative of Mexican beer, just like Chipotle isn't really representative of Mexican food. But, in large part, they are. Not only are these the most popular Mexican beers in the US, but they're also some of the most popular beers in Mexico— for visitors and locals alike. A whopping 90% of the market is dominated by Grupo Modelo and FEMSA. There are certainly other regional favorites like Bohemia, Victoria, and Indio, but they're all lagers, mostly pilsner. They  have some minor (arguably very minor) differences, but they're basically interchangeable.
As a craft beer fan, these may not be your cup of tea… but the thing is, that's kind of what you want in Mexico. If it's 85 degrees, an IPA or stout just isn't what you're looking for. You want something light and refreshing, something subtly sweet, something to cool you down if you got a little carried away with the hot sauce, and, let's be honest, something you can drink all day… like, all day. Maybe that explains why "craftier" beers are less sought out in Mexico, and thus harder to find.
But after a while, it certainly was nice to run into something a little more interesting. My wife and I made the short trip from Puerto Vallarta to the nearby town of Sayulita. It was recommended by several friends as a surfing town with great food, shops, and an excellent beach. We had breakfast and wandered the streets for a bit before deciding to patronize one of the many bars along the beach.
https://www.instagram.com/p/BCeGmbiiUQC/
We expected standard fare, but were surprised to see a couple of gentlemen setting up a display of bottles and 6 packs that we definitely didn't recognize. In the location we chose, we were offered a lager (Colimita), a porter (Ticus) and a pale ale, Páramo, all from Cerveceria de Colima. We'd had plenty of lagers, and a porter just seemed wrong on the beach, so we both opted for the pale ale.
Páramo turned out to be an excellent beach beer. It was flavorful, with a biscuity sweetness and just enough hops to balance. Clean, crisp, and refreshing, it's citrusy notes were very welcome given the setting. Some West Coast pale ales might as well be labeled IPAs — This beer isn't overloaded with hops, but definitely has enough to deserve the name of pale ale. It's a beer that would satisfy a craft beer aficionado, but also appeal to the guy who orders a Corona even when he's not in Mexico. Medium bodied and clocking in at a reasonable 5.2% ABV, Páramo is a beer you can still enjoy at noon on vacation (like we did), but without the empty quality of some of the more popular brews.
We sat and sipped our beers, looking out on the Pacific Ocean, watching the waves roll in. We discussed whether the clouds in the sky meant rain, or whether the sun might come in full force. We speculated about learning how to surf. We contemplated another bite to eat. The flavor, more robust than what we had been drinking, reminded us of home… but ultimately put us at ease right where we were.
Now if that's not a vacation, I don't know what is.
---