No Comments
Ultimate 6er | The 95th Academy Awards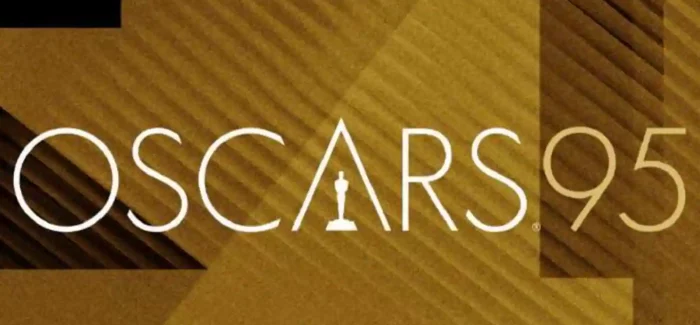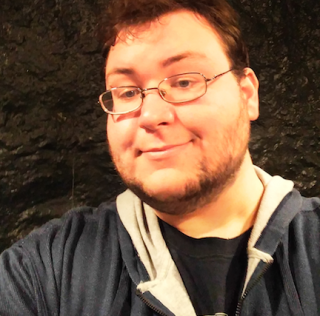 In my humble opinion, 2022 will go down as one of the best years in film. It was an incredible year for horror, animation, blockbusters, and even dramatic awards contenders! When I saw the nominations for Best Picture announced, I couldn't even object over any of the films included. That's why I feel confident in saying this is one of my favorite Ultimate 6ers I've ever done in relation to the Academy Awards.
So fire up your streaming services and place the coolers at your feet, cause we've got the best beers to pair with all the prestigious winners!
Everything Everywhere All At Once / Elvis
Everything Everywhere All At Once and Elvis are emblematic of the greatest films of 2022: maximalist, sincere, and audacious. With Everything Everywhere All At Once, The Daniels have crafted my favorite movie of the year that truly captures so many things in such a beautiful, profound, yet truly insane film. Elvis is all the best qualities of Baz Luhrmann distilled in a glitzy, engrossing package pushed by Austin Butler doing one of the most committed performances to hold it all together.
Similar to a different multiverse or glittery costume, Black Impermanence is a once-in-a-lifetime stout that comes in several iconic variants. A barrel aged imperial stout that's malleable to have rich, roasty flavors or the incredible balance of Mala spice. This Hong Kong brewery might entice beers through the imagery of kung-fu, but the beers are guaranteed to leave a wallop. And once you experience this incredible pairing, you'll be left saying three words: Lord have mercy.
---
Top Gun: Maverick / Avatar: The Way of Water
Two of the most successful blockbuster sequels getting Best Picture nominations is no surprise to me at all. They are equally excellent as crowd-pleasing, adrenaline seeking thrill rides that went above and beyond to deliver great continuations to their stories. Avatar: The Way of Water reminded us that James Cameron is a master craftsman of action films and Top Gun: Maverick had us fall in love with Tom Cruise as a leading man all over again. The staying power both of these movies had at the theaters is a testament that they will be remembered.
Just like these two blockbusters, New Image Brewing crafted the DDH Coriolis Effect to highlight the most beautiful aspects of New Zealand and America. This New Zealand style IPA is packed to the gills with American hops, crowd pleasing but made with artistry. It reminds the more discerning craft beer fans that even tried-and-true formulas can be tweaked with modern techniques to make an even better product than the original.
---
The Fabelmans
The Fabelmans was made from the conceit that if Steven Spielberg could only make one final film, this would be it. His semi-biographical story about how Sammy Fabelman (Gabriel LaBelle) discovered the wonders of filmmaking as his parents, Burt and Mitzi, (Paul Dano and Michelle Williams) were drifting apart. It's an incredible coming-of-age story that shows you how this genius trailblazer is the result of two flawed, yet brilliant people and the circumstances they lived with. It has the best ensemble of the year worthy of all the accolades.
Sierra Nevada Brewing is a similar example of a classic, iconic creator who isn't afraid of new innovation and their Big Little Thing Imperial IPA understands that trapeze act of art vs. tradition. It's a larger-than-life, bittersweet beer that brings forth the sunny California flavors of tangelos, persimmons, and grapefruit. If there's a beer that reflects on the journey of someone evolving from a wunderkind to a trailblazer, it's this one!
---
The Banshees of Inisherin / Women Talking
View this post on Instagram
The Banshees of Inisherin and Women Talking are cut from the same cloth. These are quietly devastating films that explore the world of insular communities and the impact that gender plays in the way specific relationships are formed. Both films feature incredible ensembles who deliver dialogue with such a human, yet heartbreaking performances. People were expecting both of these films to be awards favorites of the season and I'm glad they were not forgotten.
Admittedly, you will probably need a beer after experiencing either of these films. Underworld Savage by Black Donkey Brewing will re-immerse you in these worlds from the funky barnyard notes to fruity esters of the terroir. Nevertheless, the brilliant composition and artisan work of this Saison will leave that signature dryness on your palate if you're tying one of off at the pub or breaking away during Rumspringa.
---
TÁR / Triangle of Sadness
2022 featured several films critical of the rich, upper crust parts of society though these two have really stuck out. TÁR was one of the unquestionable frontrunners featuring an incredible award worthy performance by Cate Blanchett as Lydia Tár where we experience her titanic fall from grace every step of the way. Triangle of Sadness was the breakout hit from Cannes, where the film's shifting narrative and shocking humor pierced directly into the wallets of war profiteers.
Queen of Yachts goes to that extra level of excess as a 12% ABV Quadruple IPA loaded with cryo-hops and oats. If Lydia Tár were to imbibe in the nectar of the common man, she'd need something with an aggressive, intense body that has an unforgettable impact. It might come in a can, but this powerhouse could be served on any yacht to last you through international waters and beyond. An IPA not for those with a weak stomach.
---
All Quiet on the Western Front
All Quiet on the Western Front is a bonafide legend in the world of war fiction having been adapted multiple times throughout the near-century of its existence. What's distinctive about this version is that the newest iteration is told from the German perspective. Out of all the nominations this year, this was the big surprise making a big splash on the awards circuit, especially as it's taken all the BAFTAs. It will stand the test of time as one of the most grimy, unflattering real depictions of World War 1.
As a credit to the history of the novel, it feels right to pair this film with Kloster Barock Dunkel, made by Weltenburg Abbey, the world's oldest monastery brewery located in the heart of Germany. This beer style is making a real comeback in the world of craft beer, as people have recognized the roasted barley and layers of caramel malty flavors. It's a ideal German style the citizens can be proud to drink and reflect upon on cold nights.
If you've engaged with any or none of the Oscar contenders for this year, no worries! The important thing is to craft memories with the art you enjoy and that includes a tall pint of fantastic beer!
---